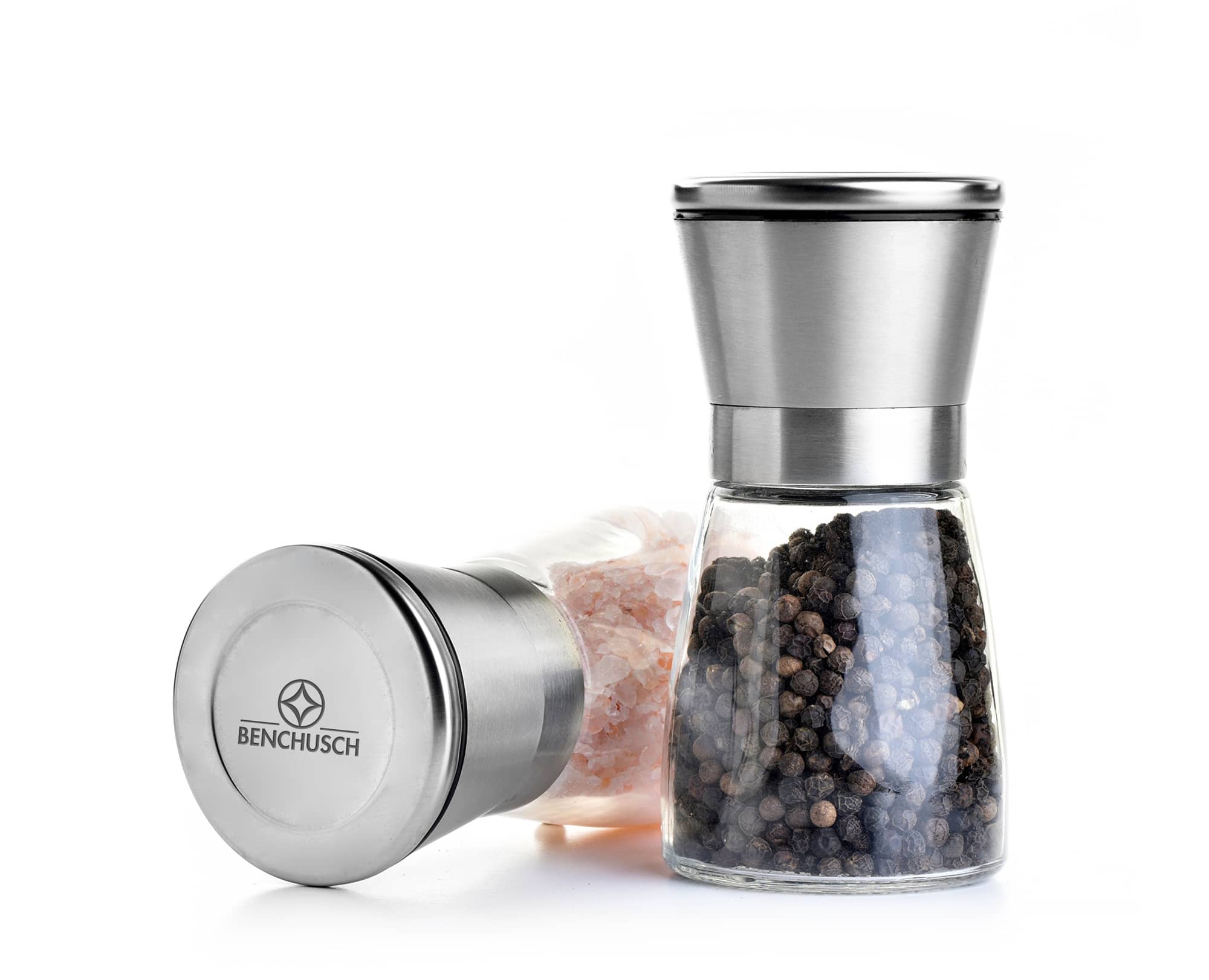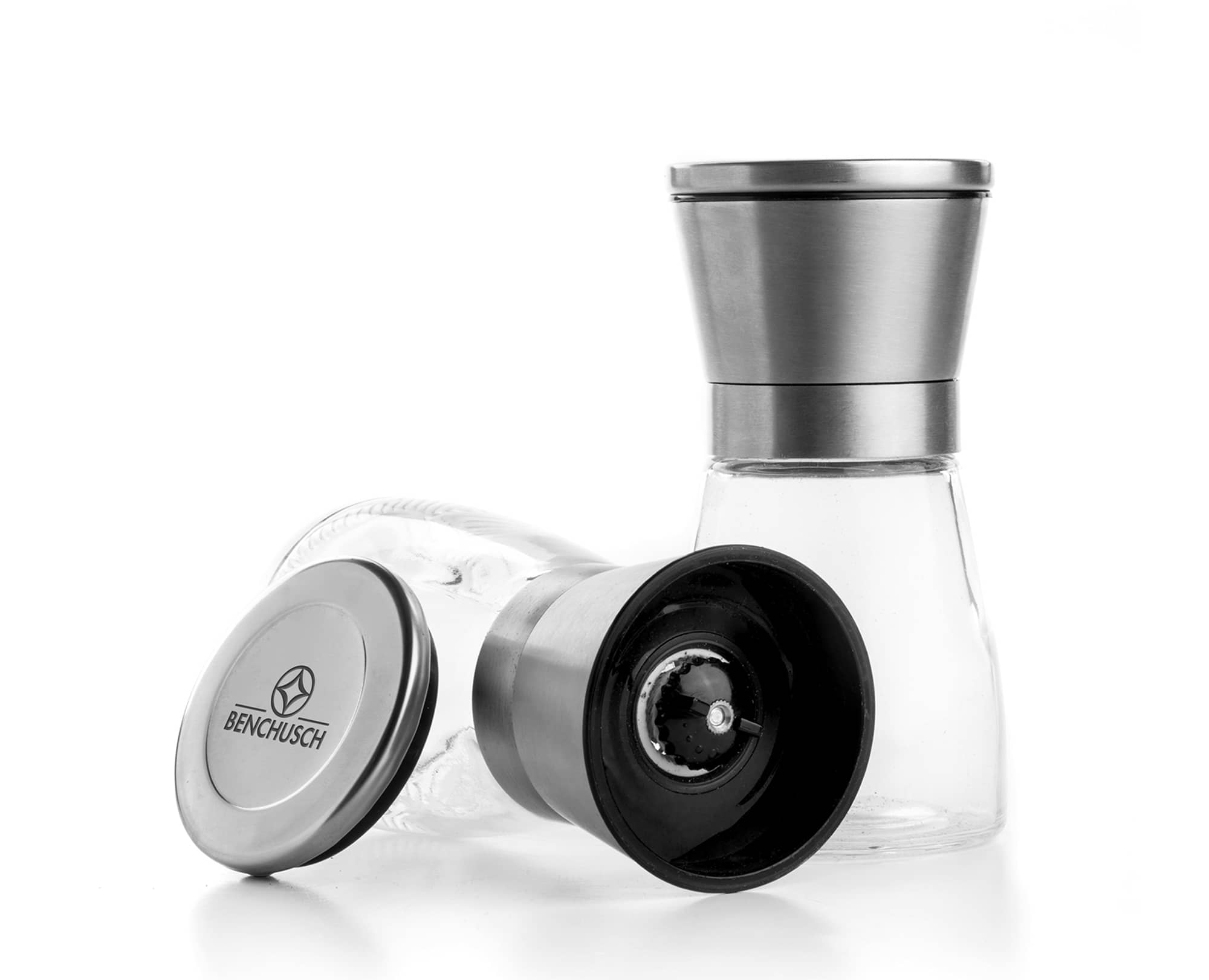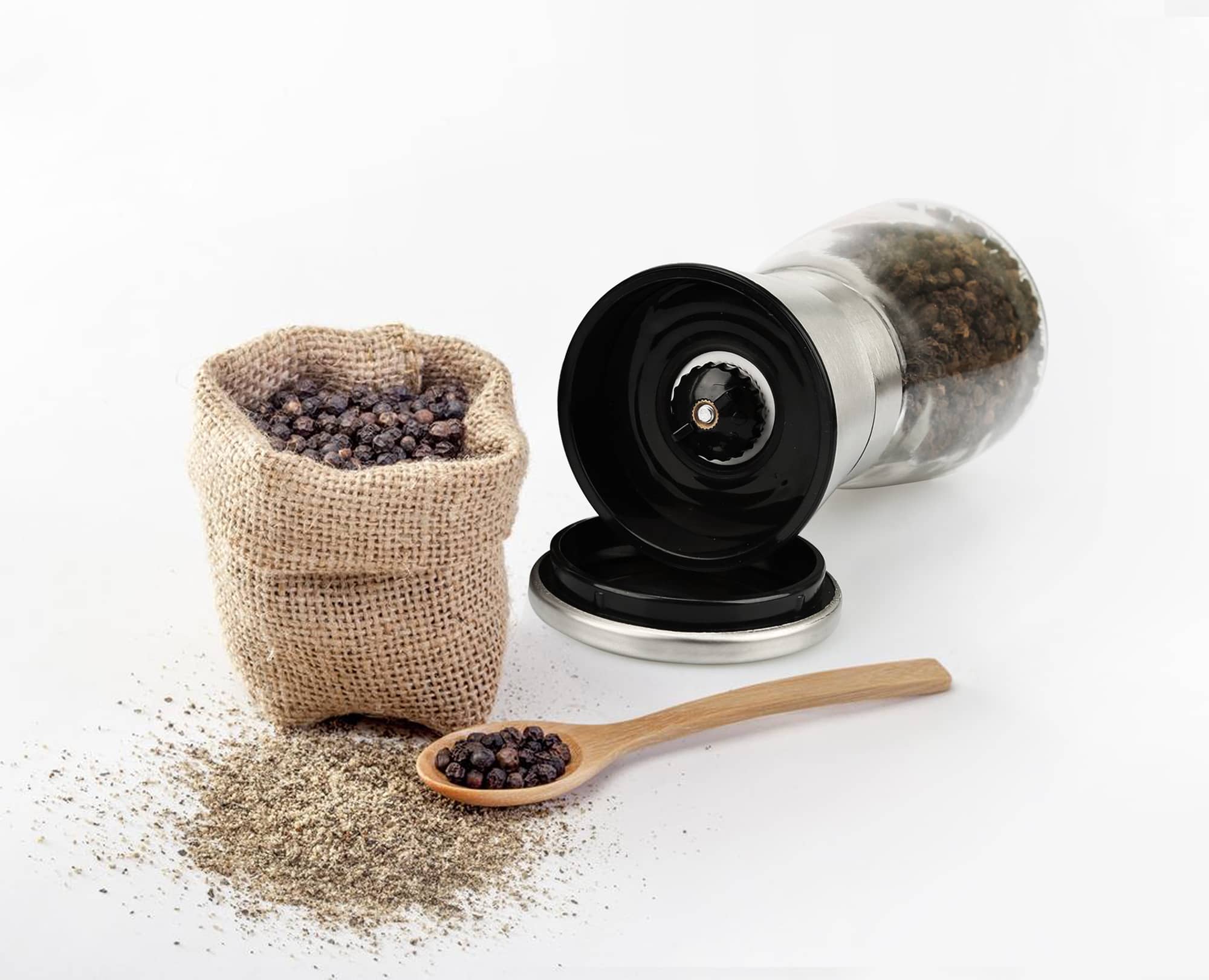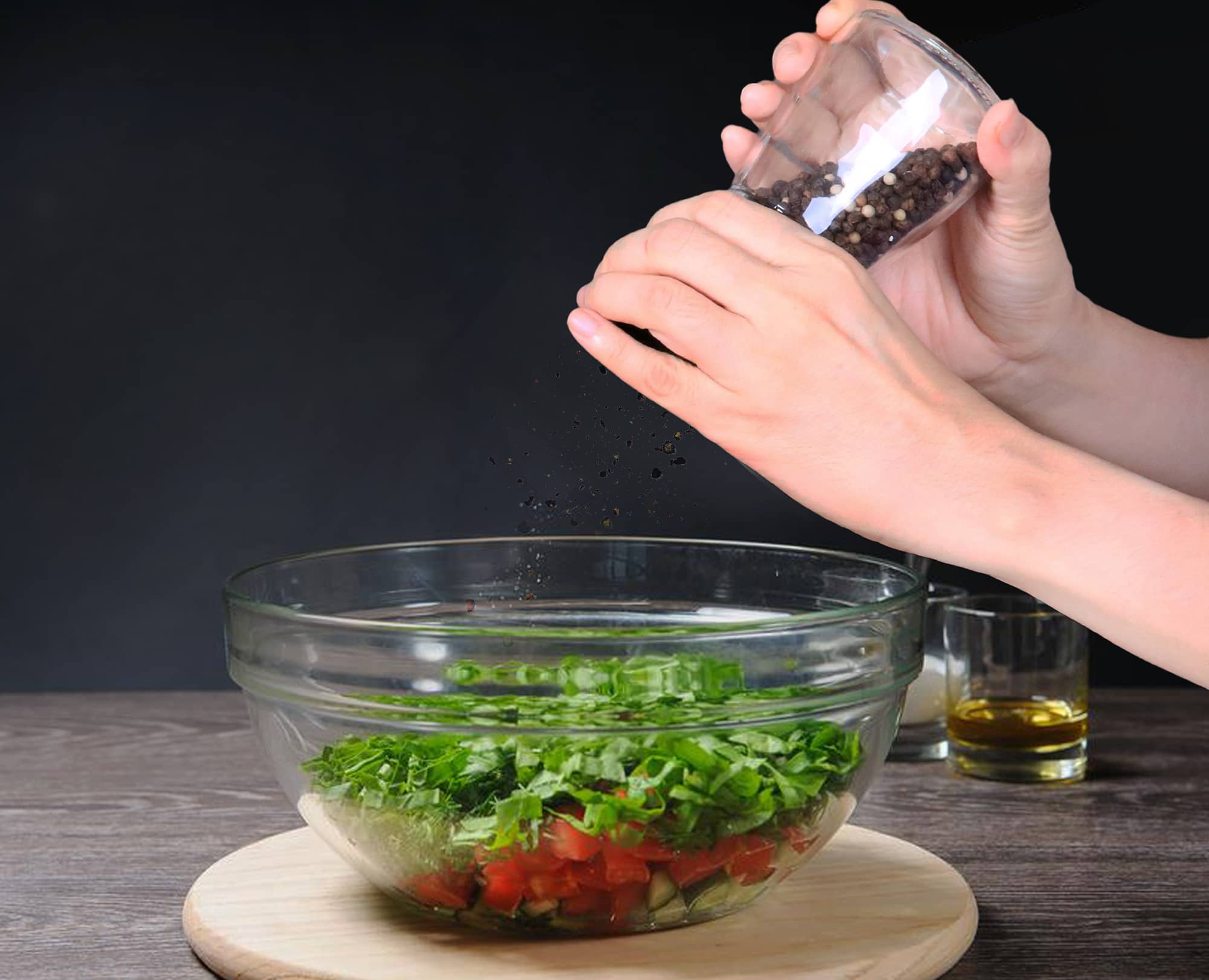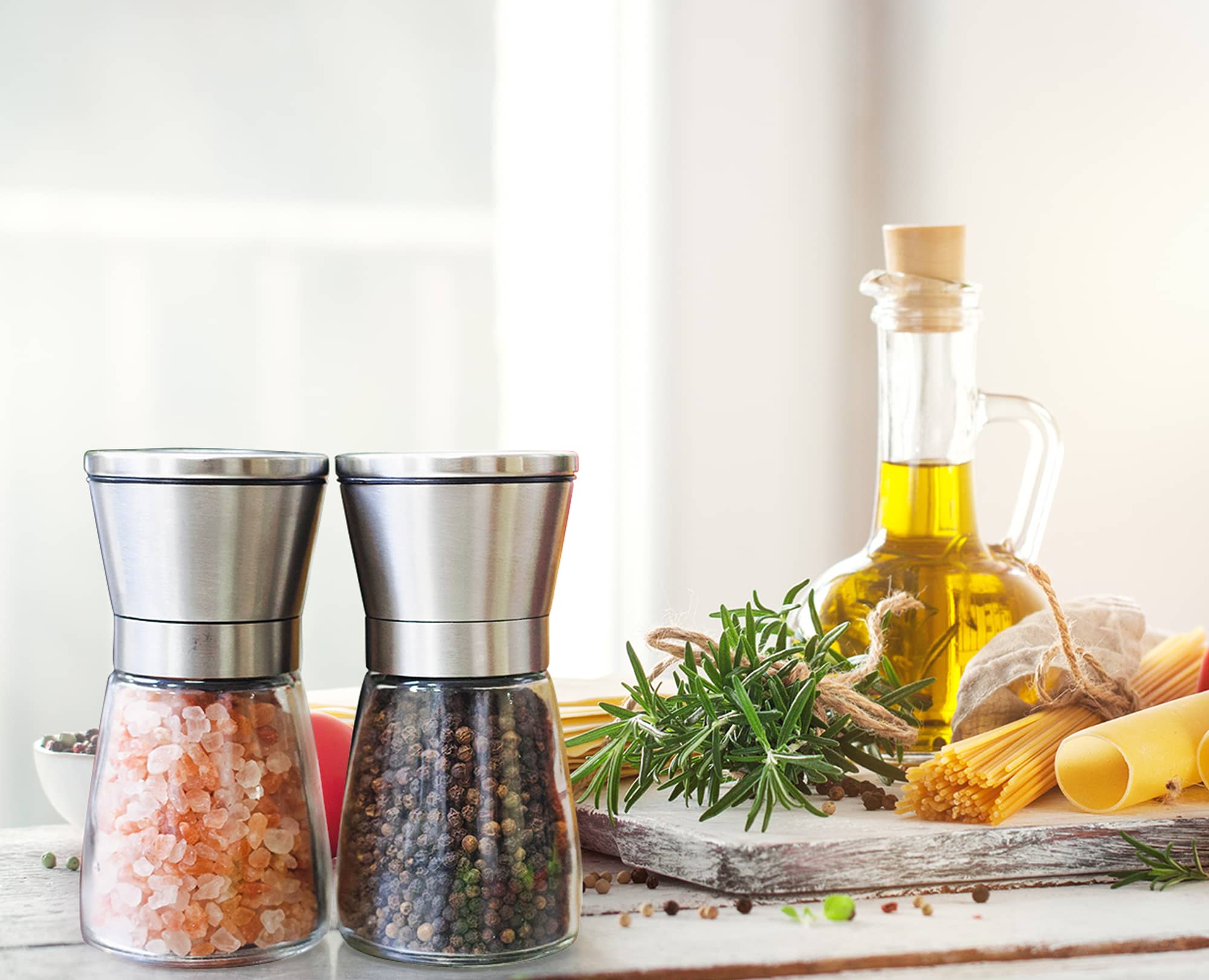 If you are looking to add more style to your dining table and more flavor to your food, the Benchusch Salt and Pepper Mills Set is exactly what you need.
Crafted from premium stainless steel and high-quality ceramic grinder, the Benchusch Salt and Pepper Mills Set can help you distribute the right amount of salt, pepper, peppercorn, sea salt, Himalayan Salt, or any other spice with perfect accuracy.
When you're looking for the perfect kitchen tool to help you make delicious breakfasts, lunches, and dinner, then look no further than our beautiful and reliable salt and pepper mills set.
PREMIUM KITCHEN HARDWARE: Set of 2 mills are crafted from premium stainless steel cover, high quality glass body and non-corrosive ceramic grinder for ensuring food safe as well as stand with you for a long time.

ADJUSTABLE CERAMIC GRINDER: Quickly adjust from fine to coarse by tuning the knob on the top of ceramic grinder and is suitable for milling all sorts of difference spices.

SENSATIONAL & STUNNING DESIGN: The elegant stainless steel cap combined with the attractive glass body will help maintain the freshness of your favorite spices as well as keeping them from moisture, dust and free of undesirable residues on the table.

EASY & QUICK TO USE: Simply add your favorite fresh spices, then quickly grind and shake them right onto your plate.

100% SATISFACTION GUARANTEE: Our mission is to bring perfect products into your life so for any reason you are not satisfied at any time, we'll give you 100% refund without question.
Please note: The grinders do not come filled with spices. You're free to spice up your life with your choice of seasoning.
Screw off the brushed stainless steel top from the jar & pour contents into the body. Pop off the flat stainless steel lid & turn the ceramic gear inside – right for coarse or left for a finer grind. By twisting the top, the jar's contents are ground. Just enjoy your flavor dish.
The ceramic grinder can be cleaned with a cleaning brush.