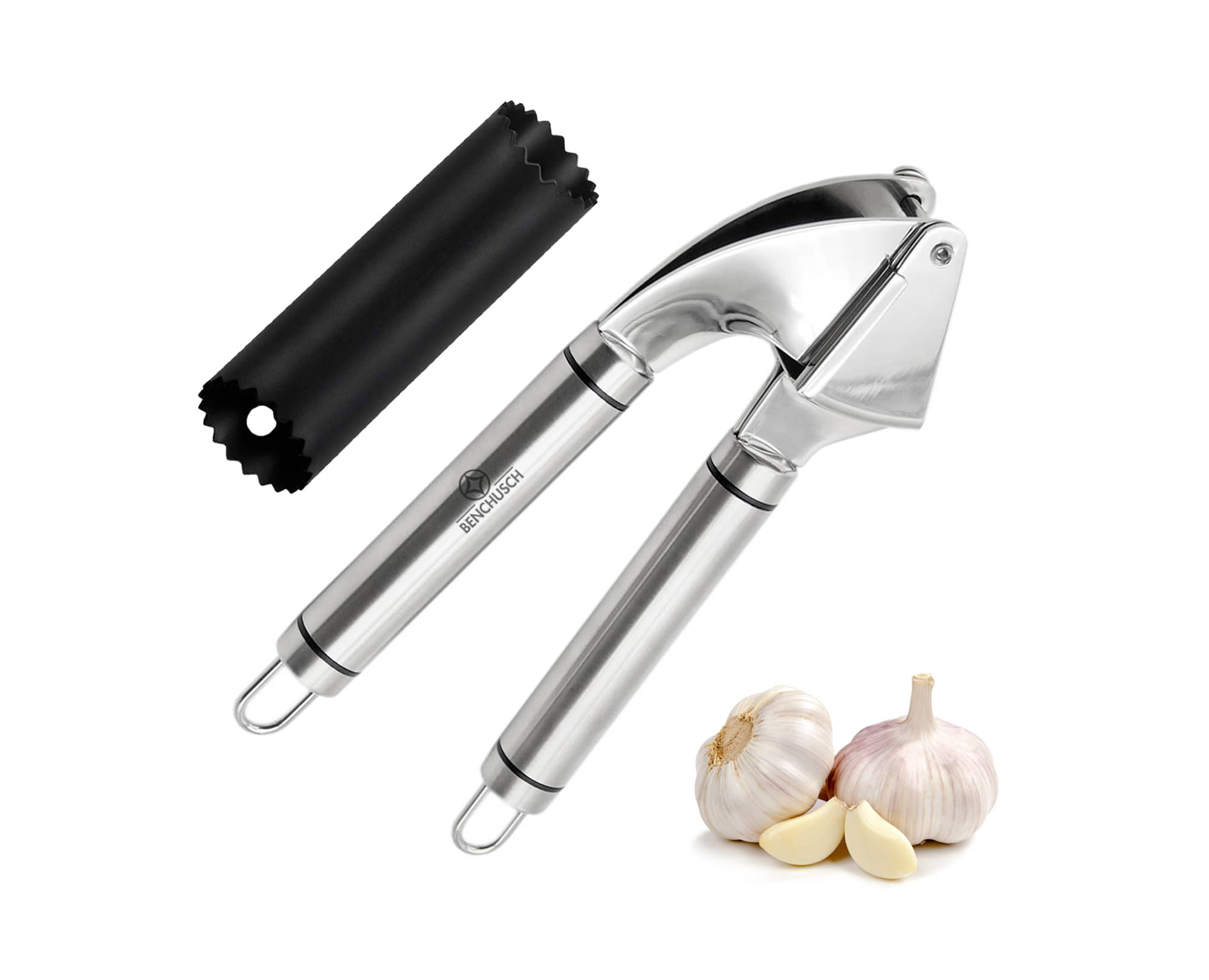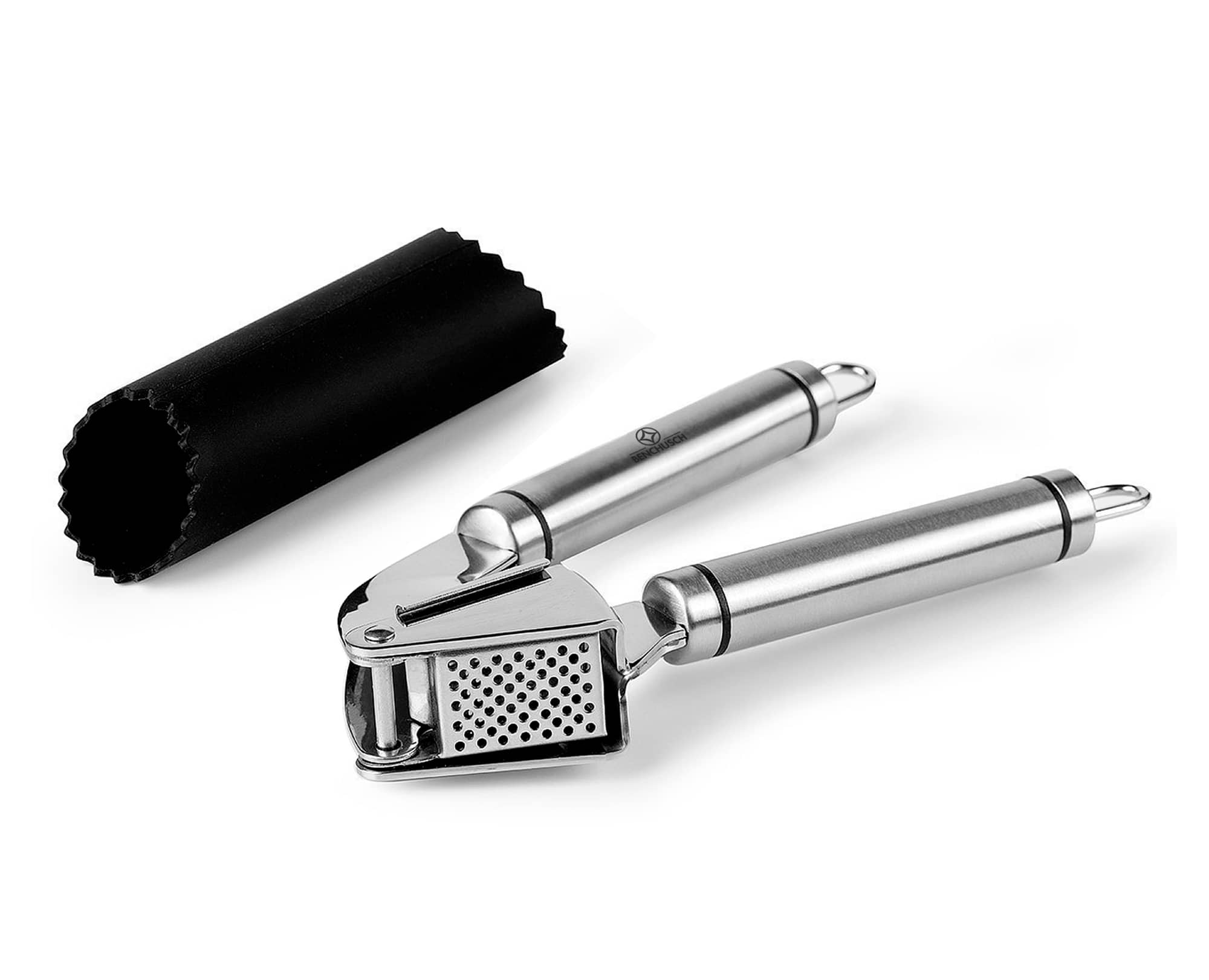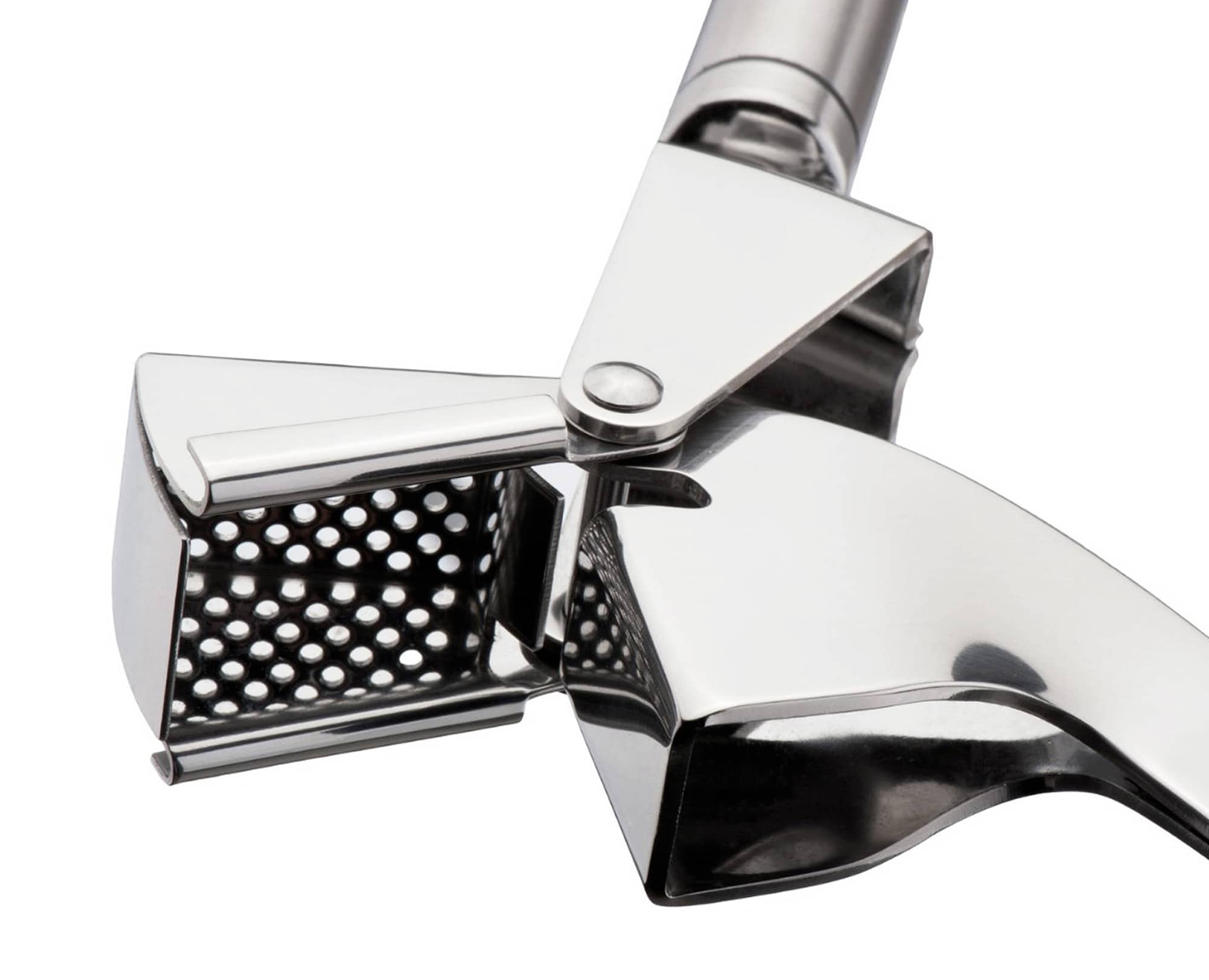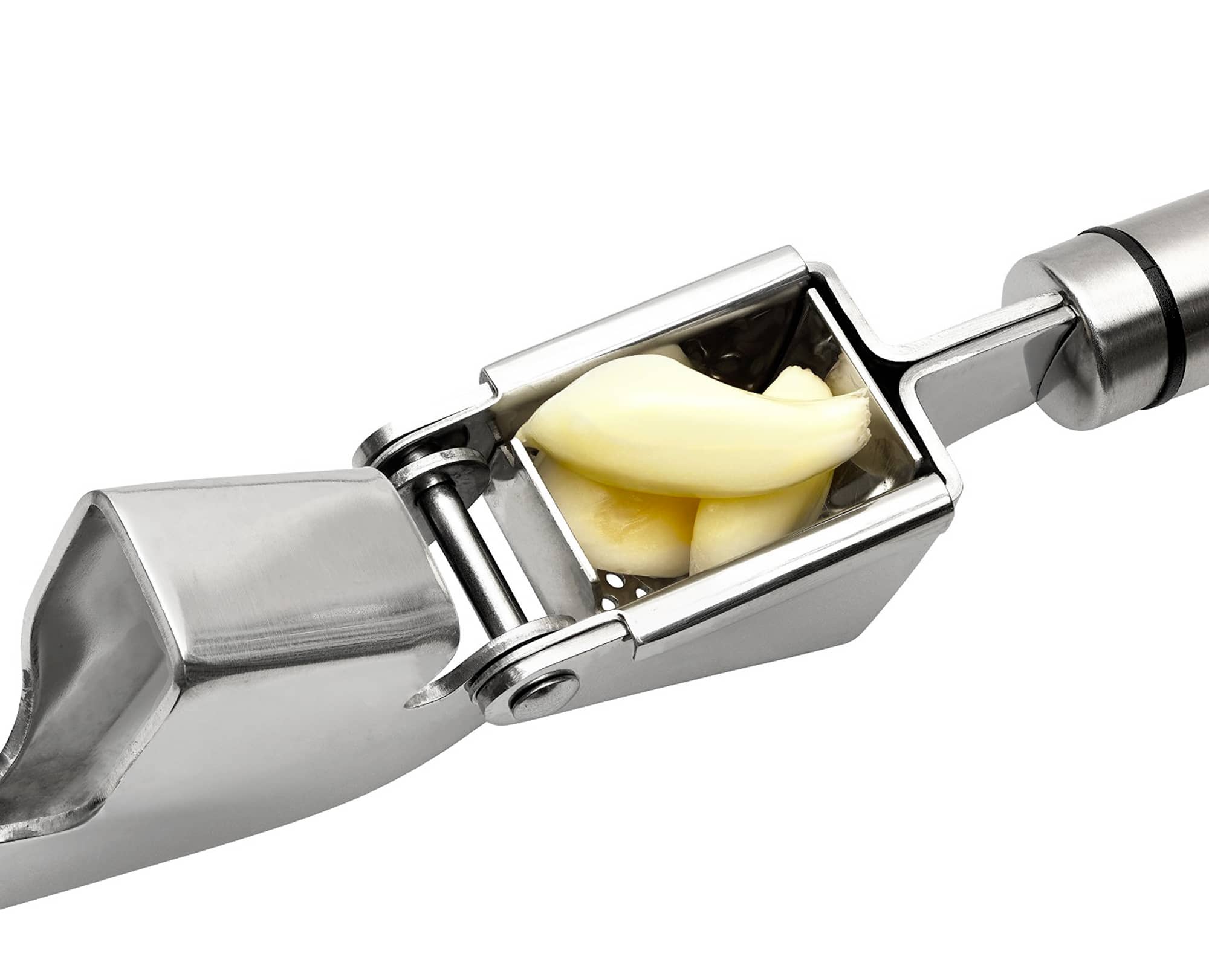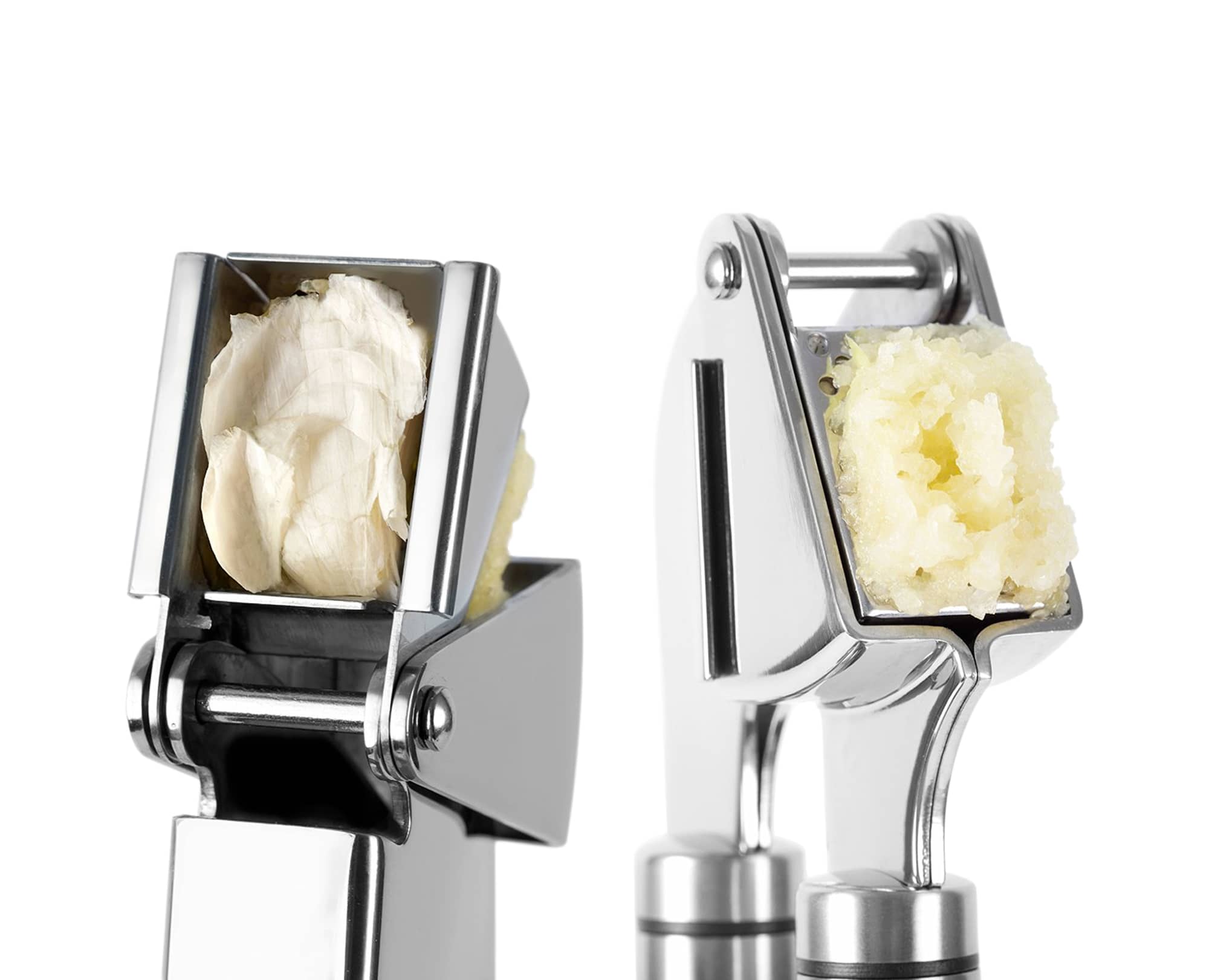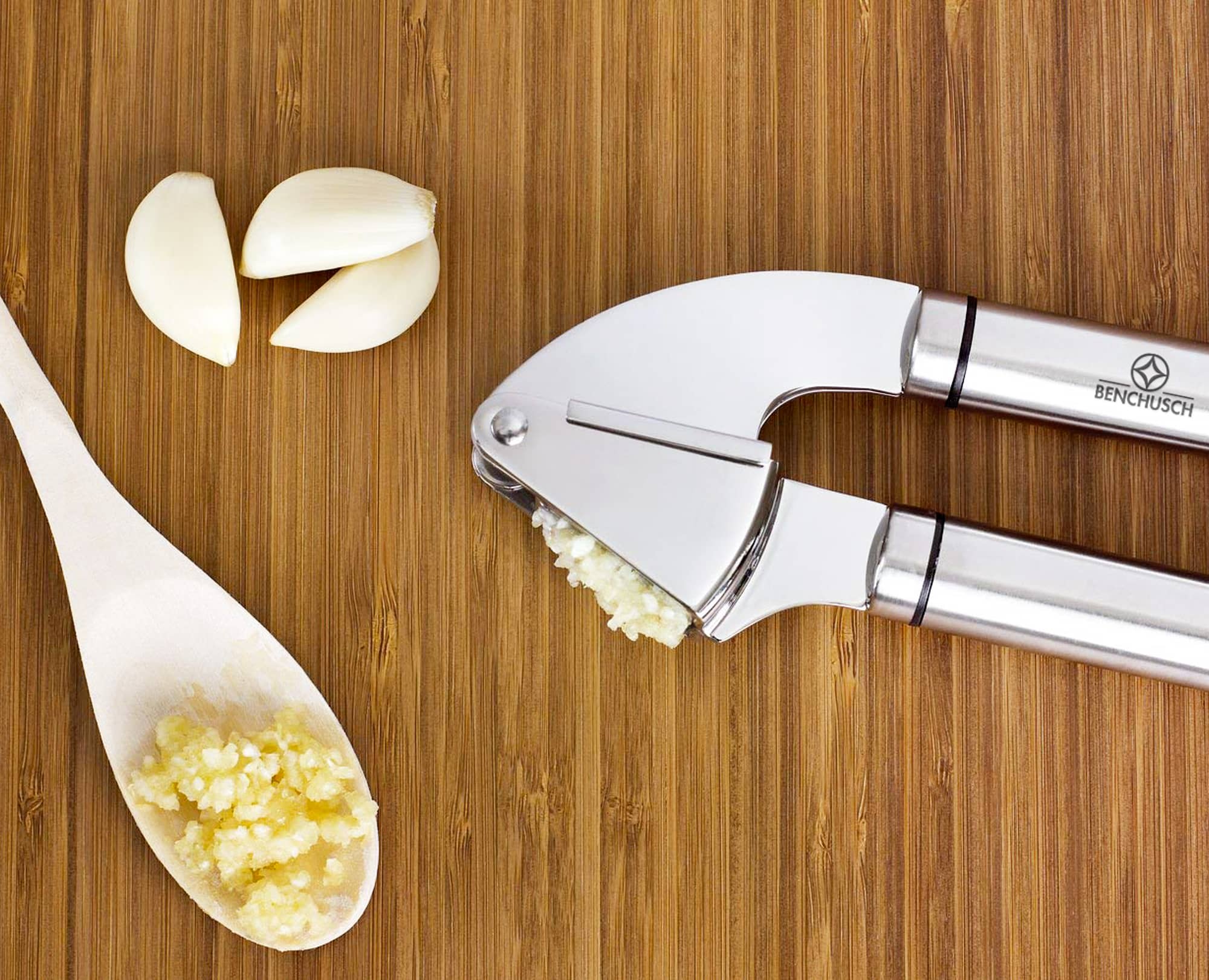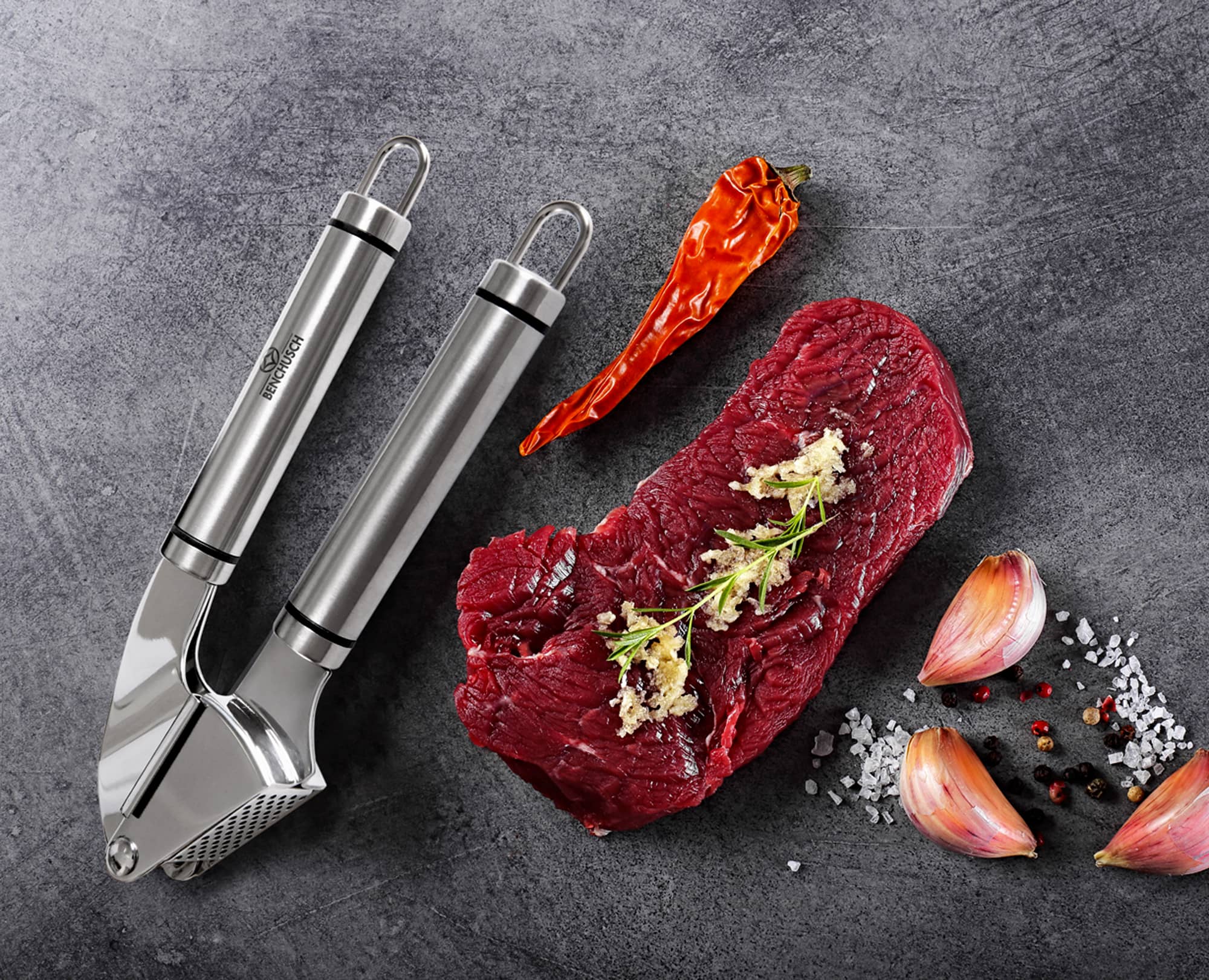 Professional Garlic Press and Peeler Set
It has never been easier and more convenient to savor the freshness of garlic with Benchusch Professional Garlic Press and Peeler Set.
Given the large capacity chamber and optimal leverage mechanism, this premium garlic press can easily mince big cloves of garlic as well as more amount of garlic is pressed at once. The silicon tube peeler is designed for peeling garlic prior to pressing. So it's really a wonderful kitchen utensil for saving your time and energy. Beyond that, the marvelous combination between premium material and ergonomic design contribute to make product perfect. It will never rust, stain, bend or weaken at the joints and always shiny over the time. It is also easy to clean by simply placing it under the running water and scrubbing it lightly with sponge. With all these great features to keep in mind, give it a try to bring you marvelous experiences of high quality results for every meal. We are confident that you will definitely love this garlic press because of its ingenious design and amazing results. 
Premium quality: Benchurch garlic press is made from deluxe stainless steel grade

Wonderful kitchen utensil

Comfortable design: The ergonomic handle, which fits comfortably in your hand, will ensure a sturdy grip while pressing

Easy and quick to use
► Includes: 
1* 18/10 Garlic Press

1* Silicone Peeler
How to peel garlic:
Get your peeler
Place garlic clove in the peeler
Roll firmly on a flat surface
Peeled garlic cloves simply fall out.
How to use garlic press:
Open wide the garlic press
Place garlic into the chamber
Press the handles
The minced garlic falls out of the chamber.
Can be cleaned by handwashing

Dishwasher safe.