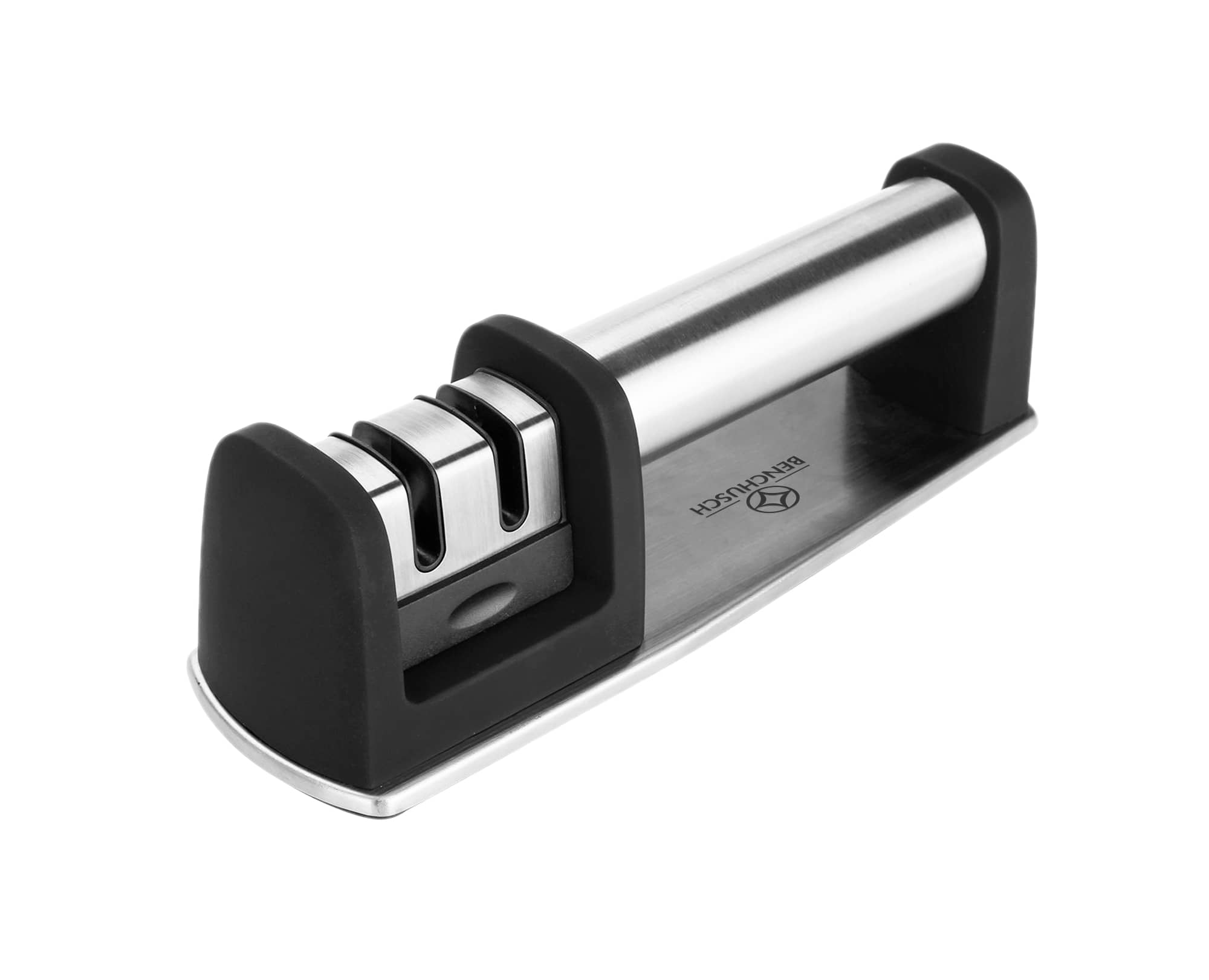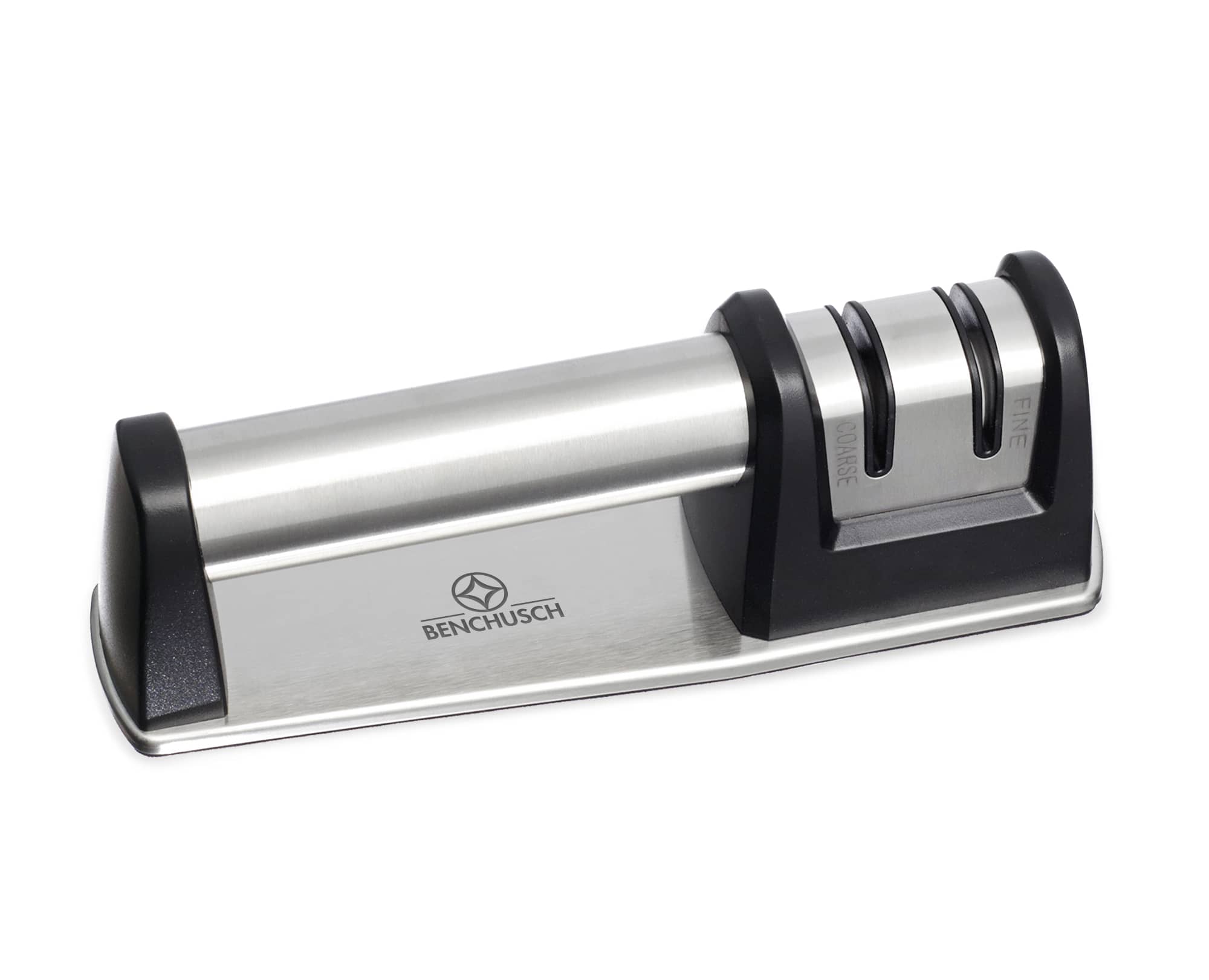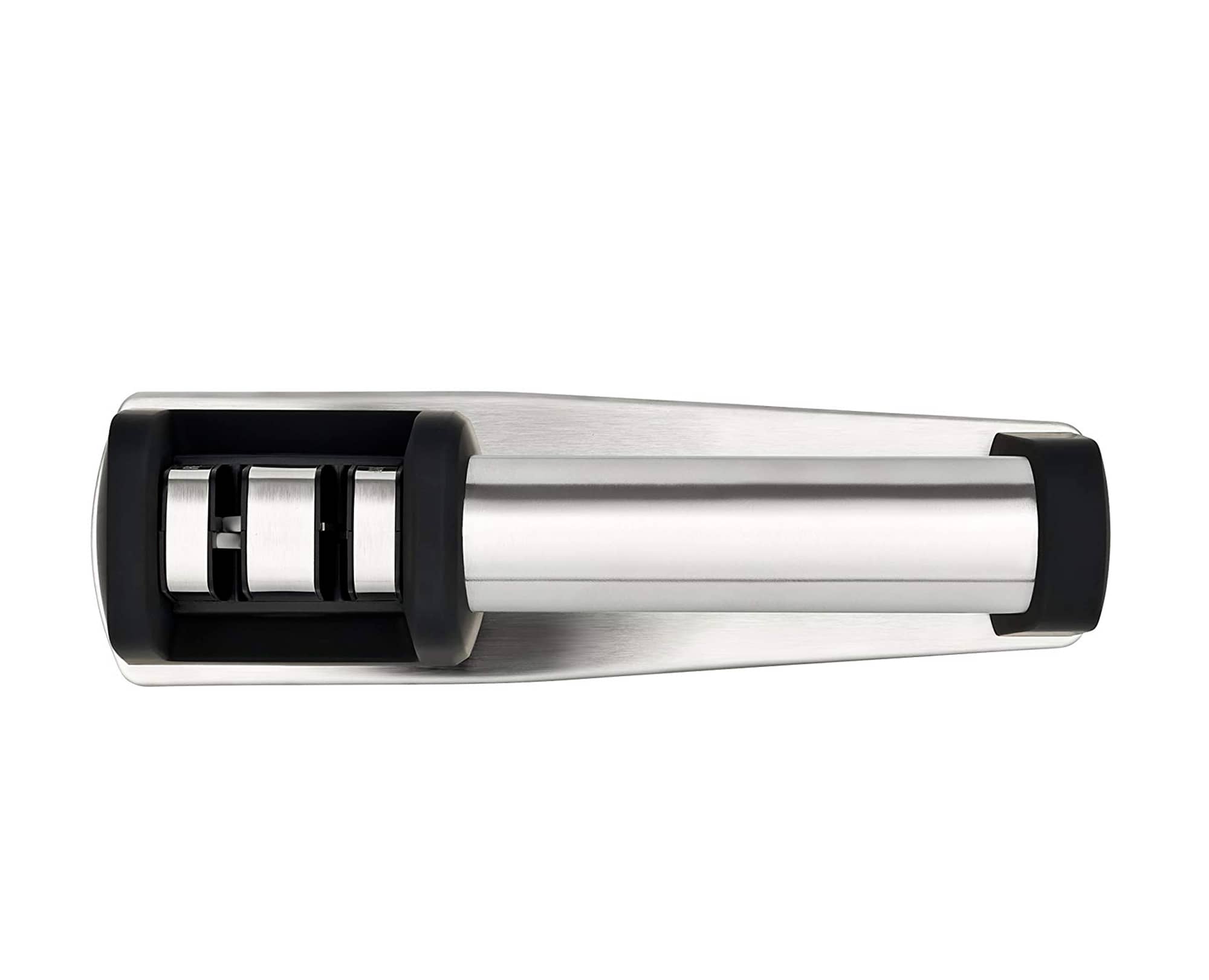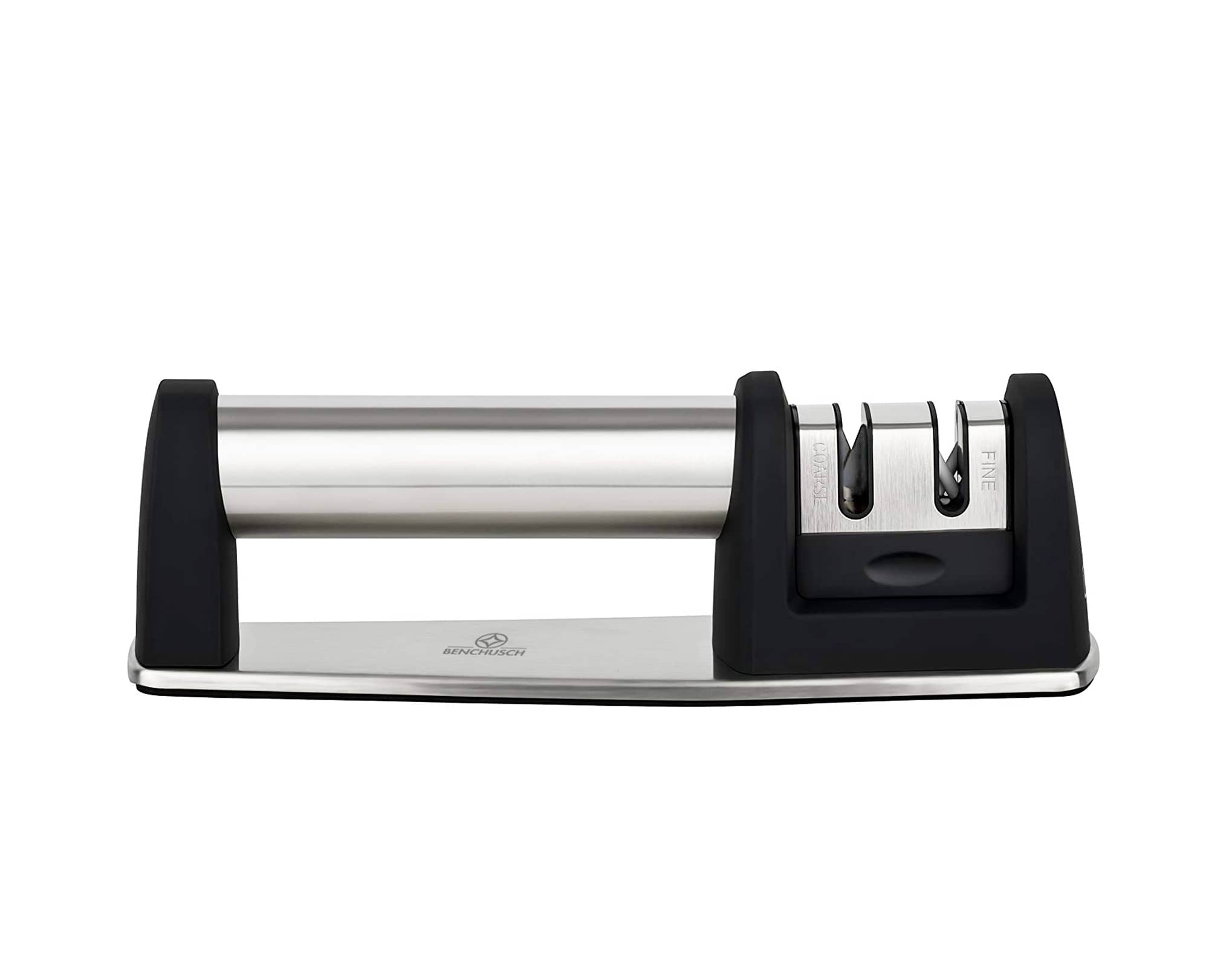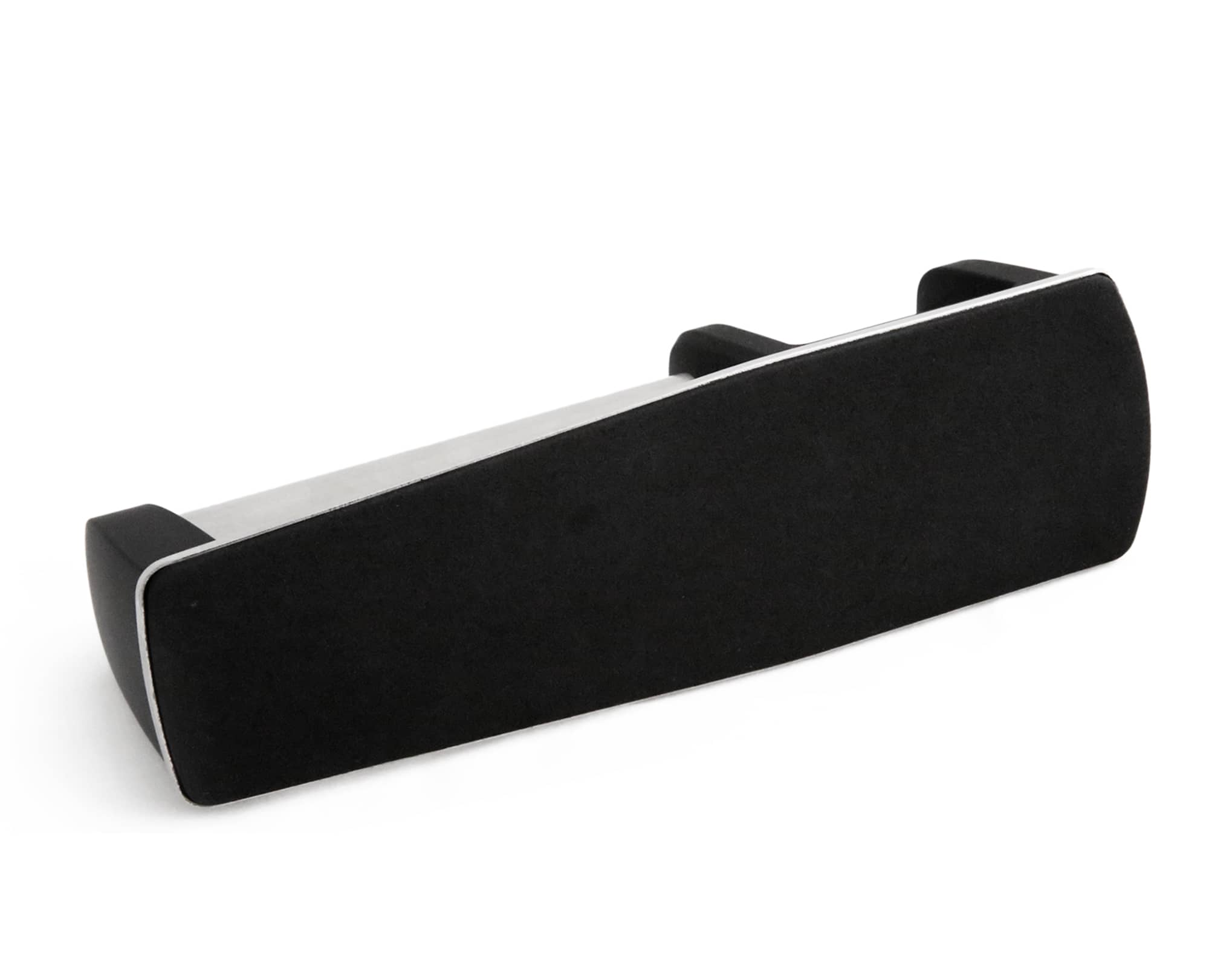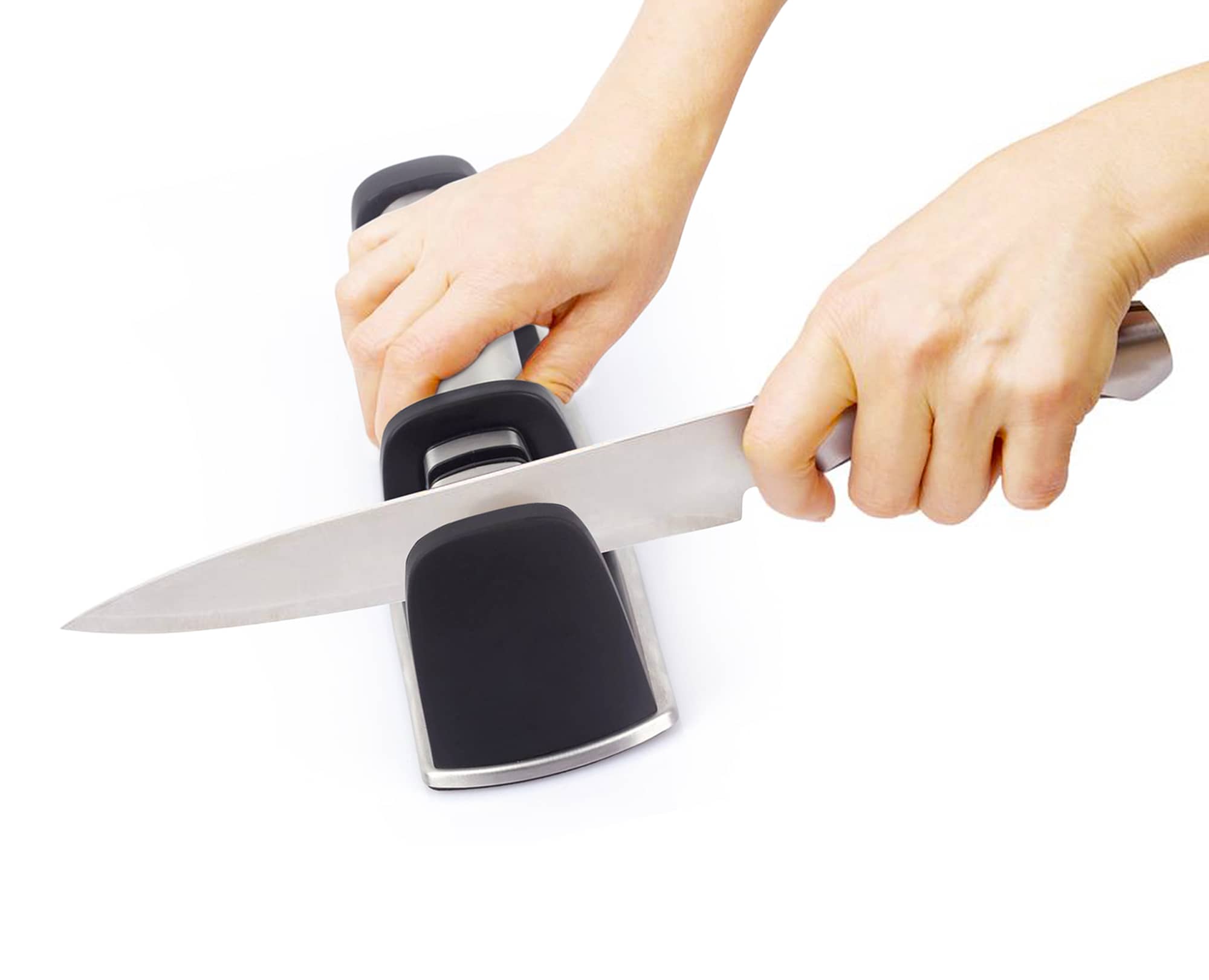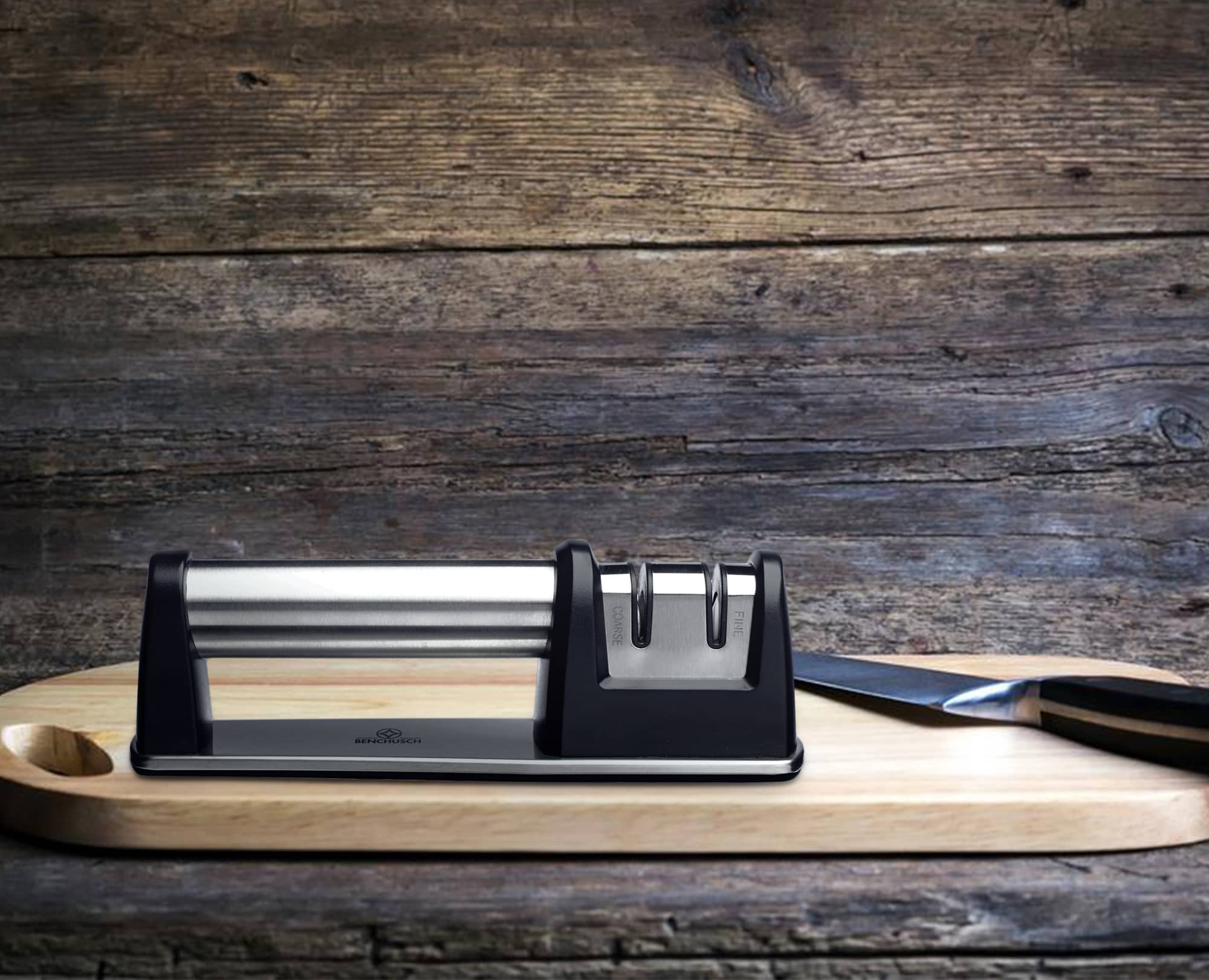 Two-Stage Knife Sharpener
SAY GOODBYE TO DULL KNIVES – Dull knives are a nightmare for professional and home chefs! They can make your life so much harder! Blunt knives can cause damage to your food as well as put you in danger of injuries! Here's the ideal solution! The Benchusch two-stage knife sharpener is exactly what you need to effortlessly sharpen every kitchen knife!
ELEGANT & ERGONOMIC DESIGN – The Benchusch exclusive knife sharpener will add a touch of elegance and classy design to your countertop. Due to its compact and lightweight design, it's a great space-saving solution! Plus, its ergonomic handle and heavy-duty, non-slip rubber base will make knife sharpening fun, safe and effortless!

EASY TO USE ON EVERY KNIFE – Make sure that your knives are sharp and polished by choosing our sleek and easy to use universal knife sharpener! Not only will it perfectly sharpen every kitchen knife you own, it will also make it seem as easy as slicing through butter! Why waste precious time and effort, when you can have the easiest and most efficient sharpening system?

BREAKTHROUGH TWO-STAGE SHARPENING SYSTEM –

You can now add a powerful professional accessory to your kitchen arsenal with our exclusive universal knife sharpener! Utilizing two innovative and advanced sharpening stages, this is a highly efficient way to bring new life to your dull knives! Our revolutionary 2-stage sharpening system consists of:
•​ 

Premium Steel Slot

: It will perfectly sharpen any dull knife, thus minimizing the risk of damaged food or painful accidents.
•​ 

Exclusive Ceramic Slot

: The ceramic slot will eliminate any burrs on the knife, providing you with a shiny and polished edge, worthy of samurais!

THE MOST CONVENIENT KITCHEN ACCESSORY –

We have carefully designed a knife sharpener that will instantly become a stylish and elegant addition to your countertop! You can finally own a kitchen accessory that you can be proud of! Some of its incredible features are:
•​ 

Handy Non-Slip Rubber Base:

 So, you can rest assured that your knife sharpener will remain steady while you polish and sharpen your knives!
•​ 

Compact & Lightweight:

 Which will save you precious space on your countertop and offer you the opportunity to take it on your camping trips!
•​ 

Universal Sharpener:

 You can use the premium Benchusch knife sharpener will all kitchen-type knives, from pocket knives to professional chef-grade kitchen knives!
► Includes: 
1* Two-Stage Knife Sharpener
You don't have to be an expert blacksmith to use our elegant and handy kitchen knife sharpener! Its ergonomic design will offer you the most effortless and fun knife sharpening experience ever! All you have to do is:
•​ 

STEP 1

: Coarse sharpening: suit to dull knives. Place knife on the sharpening slot, using slight downward pressure, run the blade from its heel to its point through the slot. Repeat three to five times. Do not push and/or forcefully pull the knife back and forth. Sharpen the tools at least once a month or as needed
• 

STEP 2

: Fine honing: it is a necessary step which use to eliminate the burrs on the knife as well as providing the knife with a polished look. It is recommended to do it approximately once a week to consistently maintain the sharpness of the knives.
• Hand washing is recommended.
• Cleaning your shears with warm water & soap. After washing, wipe dry with the soft towel.
• Do cleaning every time after using.
• Keep away from children.
Dishwasher Safe