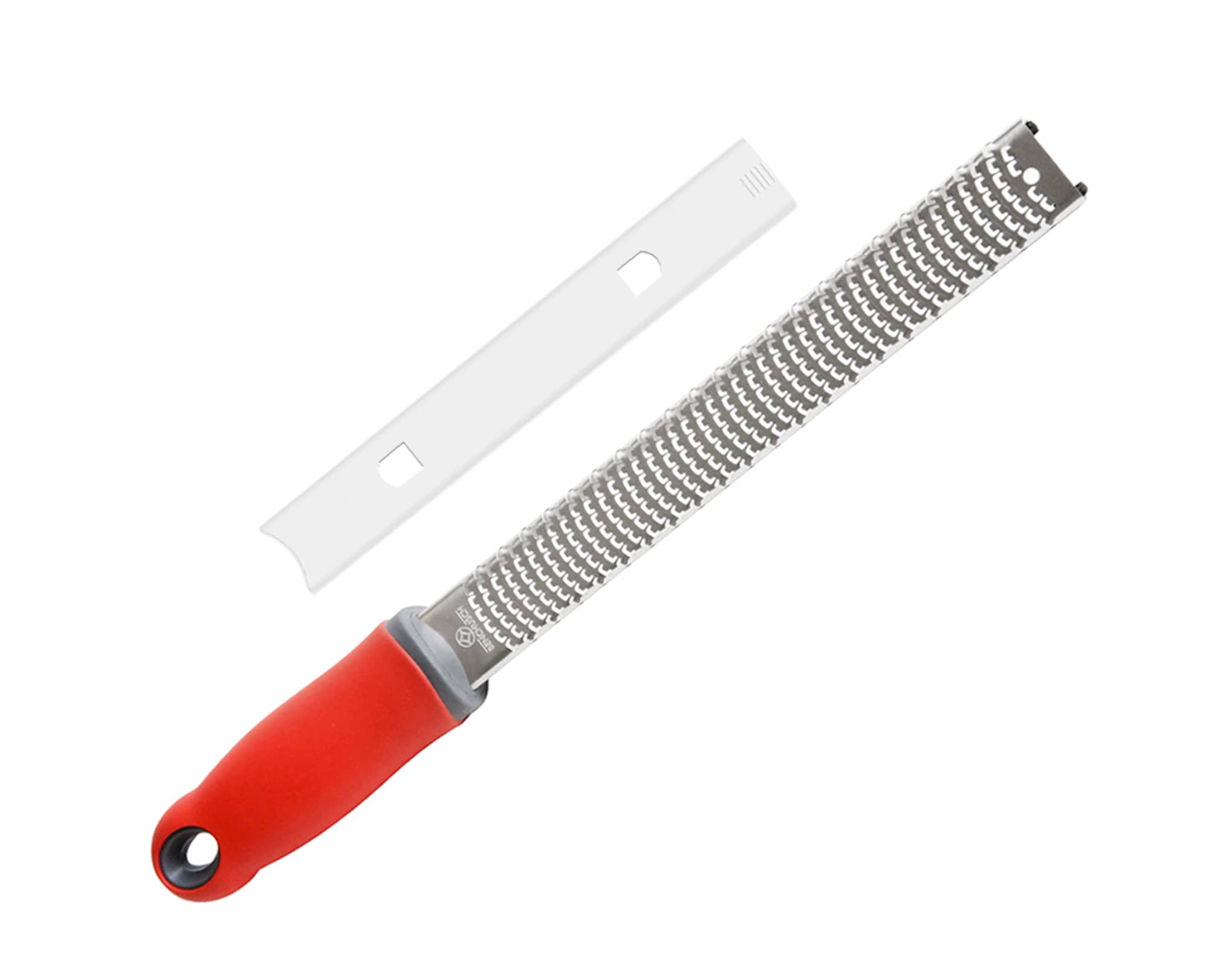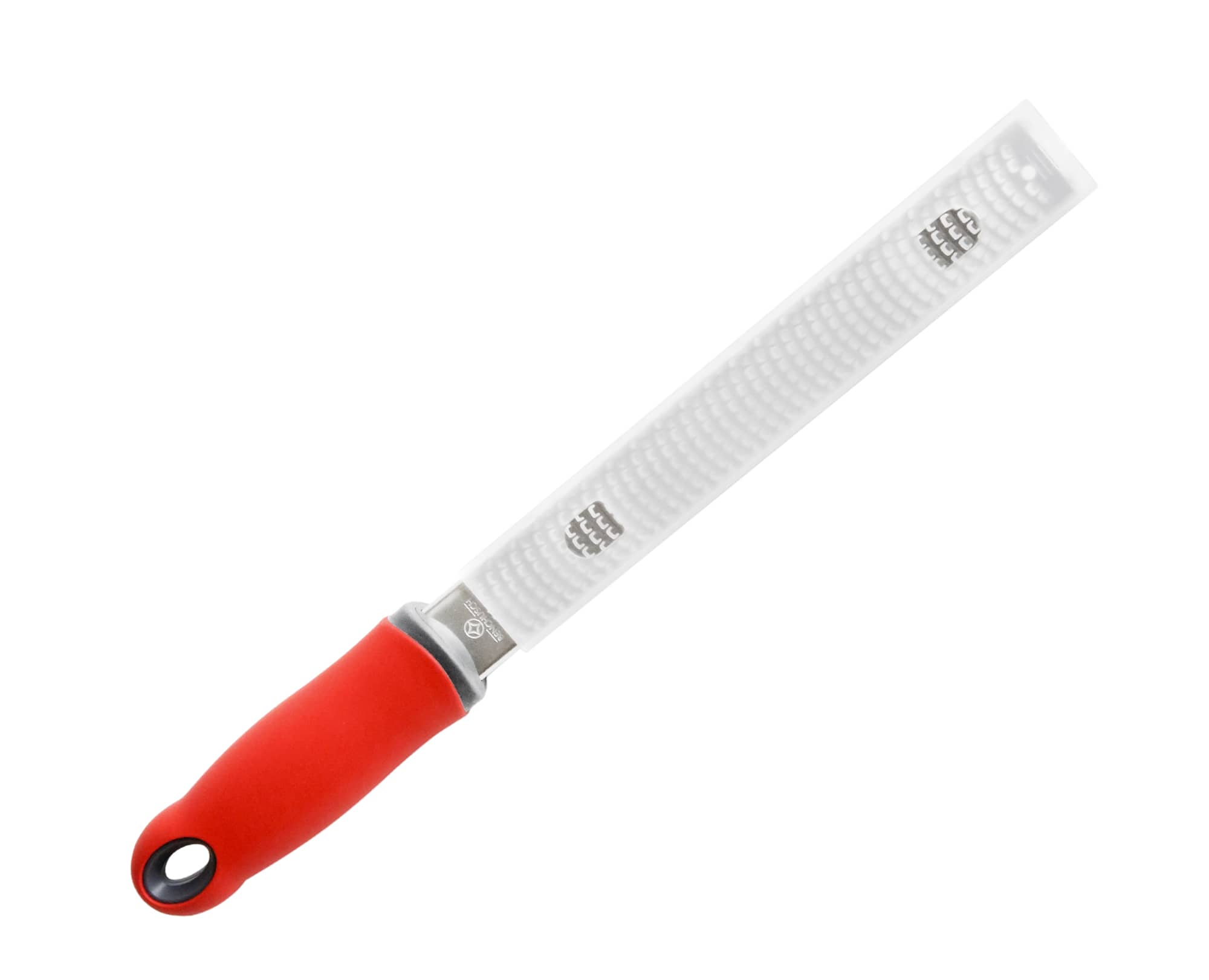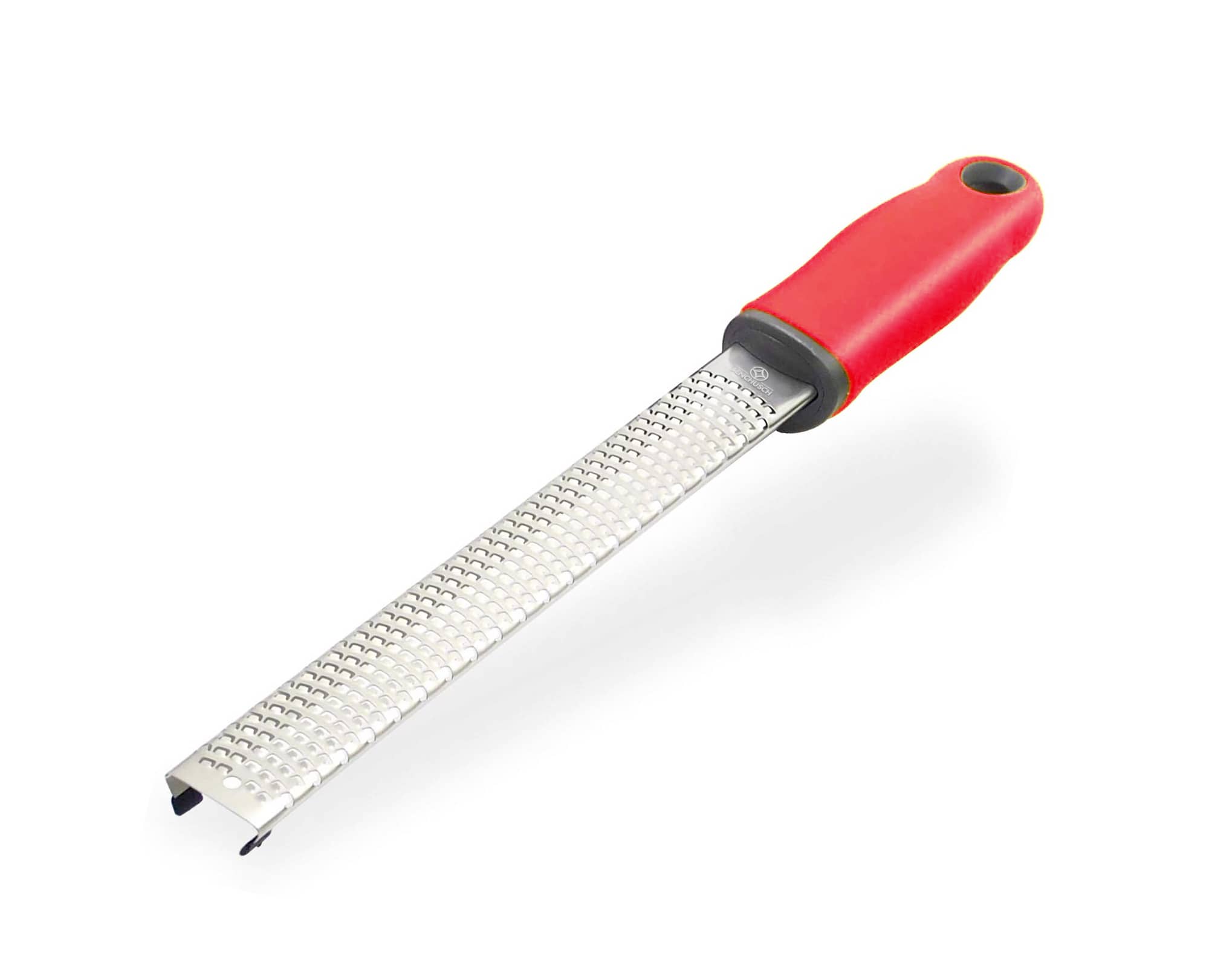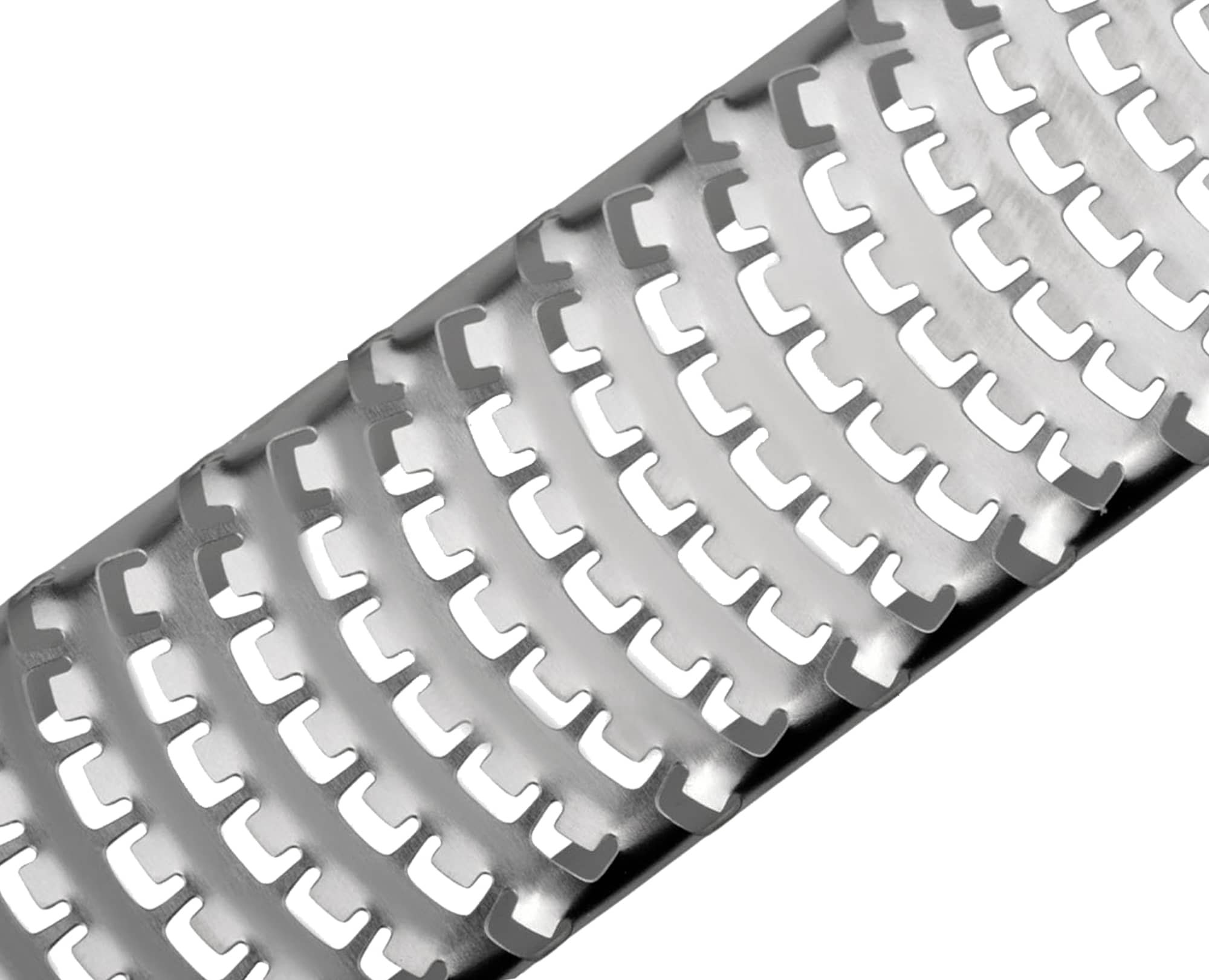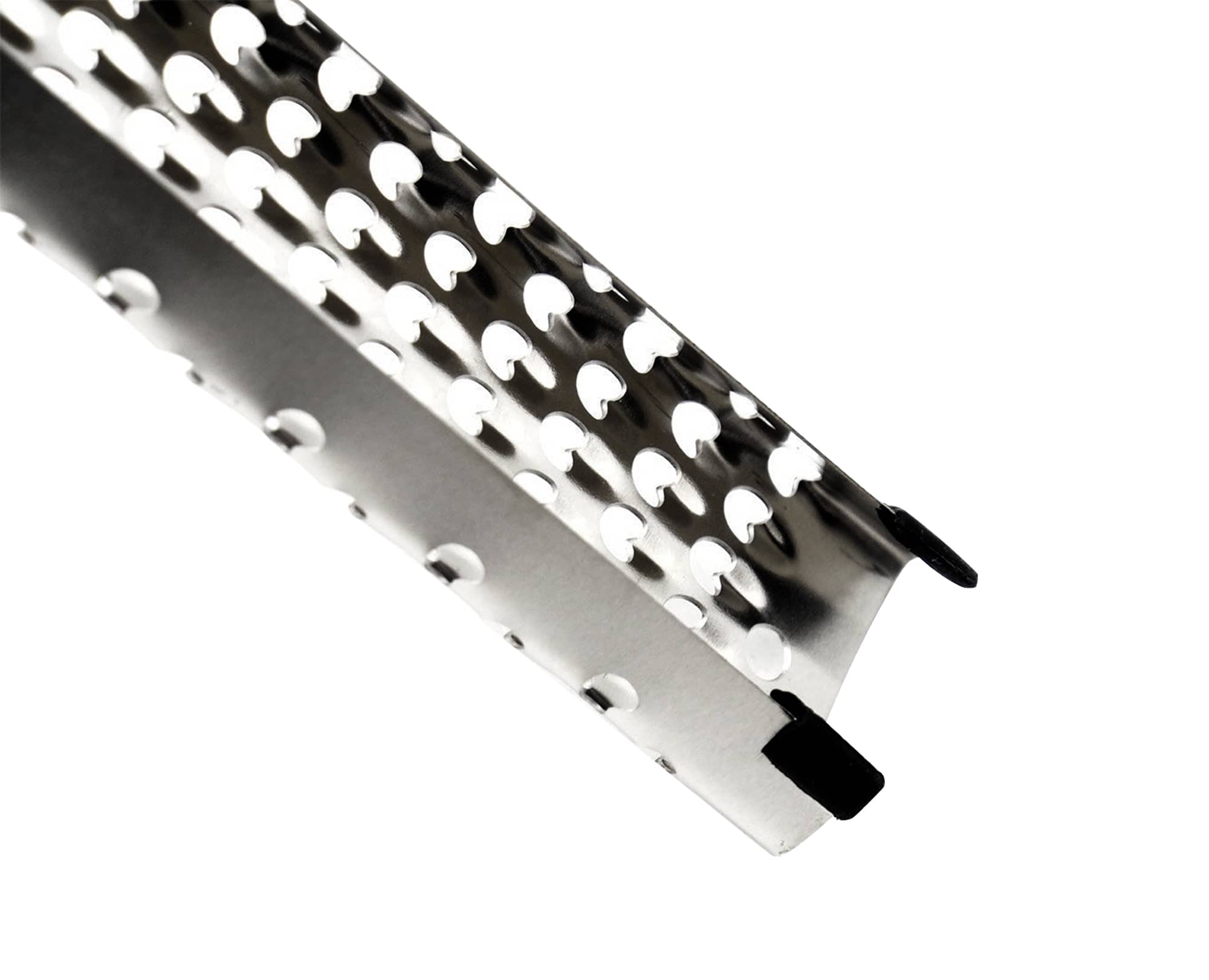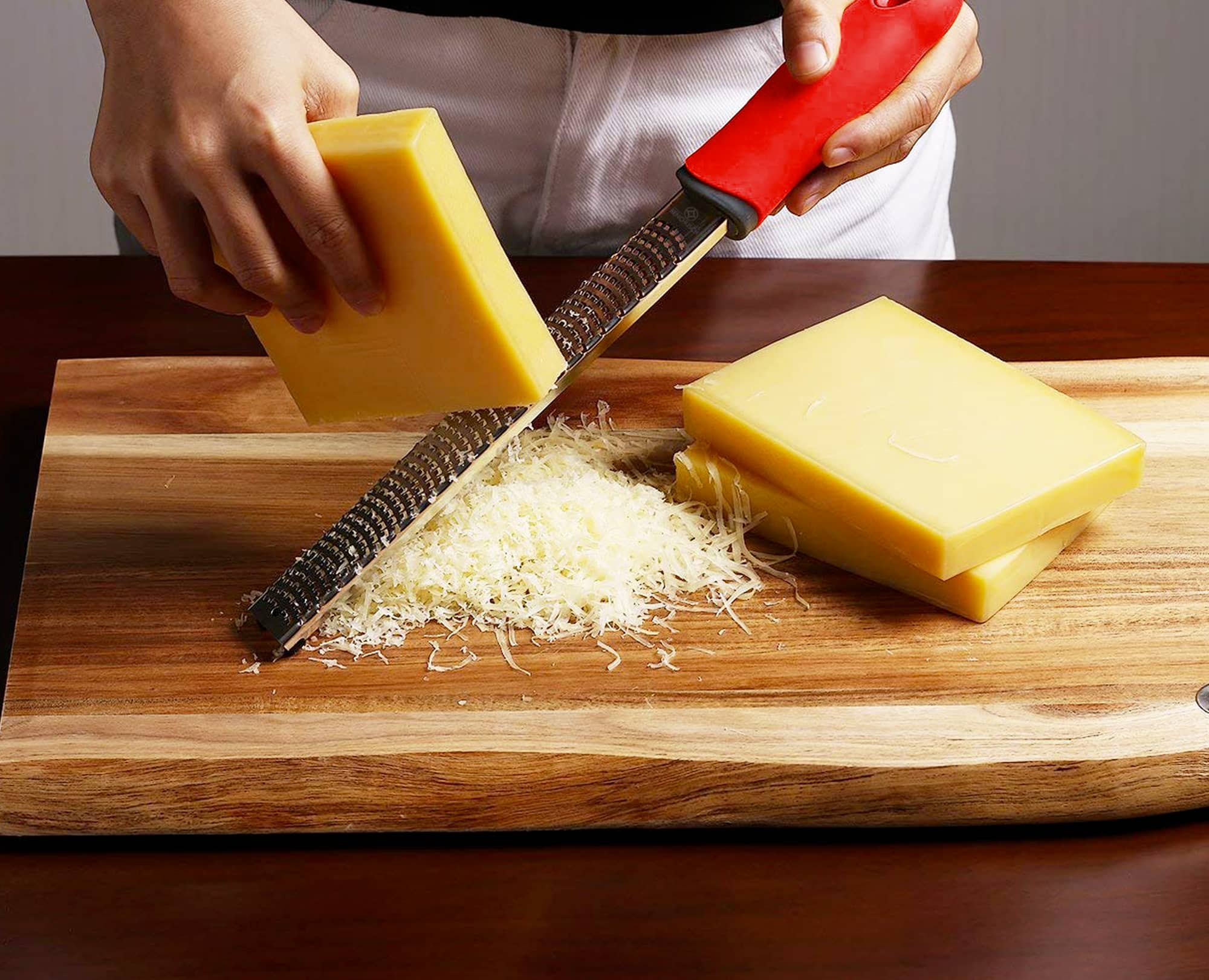 Classic Red Cheese Grater
Are you looking for useful kitchen utensils that can make your cooking more enjoyable & your dishes more delicious? 
Benchusch Classic Grater is definitely a kitchen accessory you should own. This 18/8 stainless steel grater can add a strong flavor to any of your meals in just seconds.
You may need a tool to add a pure lime zest to your dishes with no effort; Or to grate fresh Parmesan or Romano cheese for your Greek salads and pasta;  Or to grate chocolate, nutmeg, cinnamon… You got it. This professional Classic Grater by Benchusch has you perfectly covered! 
Let's enhance the flavor of your meals with this grater now!
★ IMPROVE YOUR COOKERY: Easily add new flavor of freshly grated cheese to your dishes, from appetizers such as French Onion Soup to main dishes like Pasta with our Premium Classic Grater. Let's amaze your friends with many new delicious dishes in high-class restaurant styles.

★ ZESTING & GRATING NOW SO SIMPLE: You can easily shear the hardest cheese into grated fluff, or zest across the rinds of oranges, lemons and limes that using almost no pressure. You can have finely grated garlic, ginger or treat yourself to a favorite dessert topped with fluffy chocolate flakes.

★ COMFORTABLE TO USE & BUILT TO LAST: With a razor-sharp stainless steel blade, this Classic Grater will never rust or be stained, enhance your kitchen experience for years to come. Besides that, the unique curved sides make it extremely rigid and allow you to apply more force when needed. And the ergonomic non-slip grip handle ensures that you can cook safely for hours without feeling tired or sore.

★ EASY TO CLEAN & SAFE: The protective cover which keeps your fingers and knuckles safe when reaching for it in a kitchen, just remove the protective cover and the grater is ready to start preparing a gourmet meal. To clean, simply rinse under warm water and lightly tap it on the side of your sink to help loosen or dislodge any particles. Then, just allow it to air dry. It's also dishwasher-safe.
► Includes: 
1* Classic Red Cheese Grater

1* Protective Cover
You can do plenty of food preparing tasks with this professional grater

You can easily grate:
Hard cheese

Chocolate

Nutmeg and other spices
You can easily zest:
  • Rinsing it with warm water immediately after each use.
  • You can use a cleaning brush to remove small particles and leftovers.
  • Keep grater in cover when it is not in use.
   • Keep away from children.
Dishwasher Safe