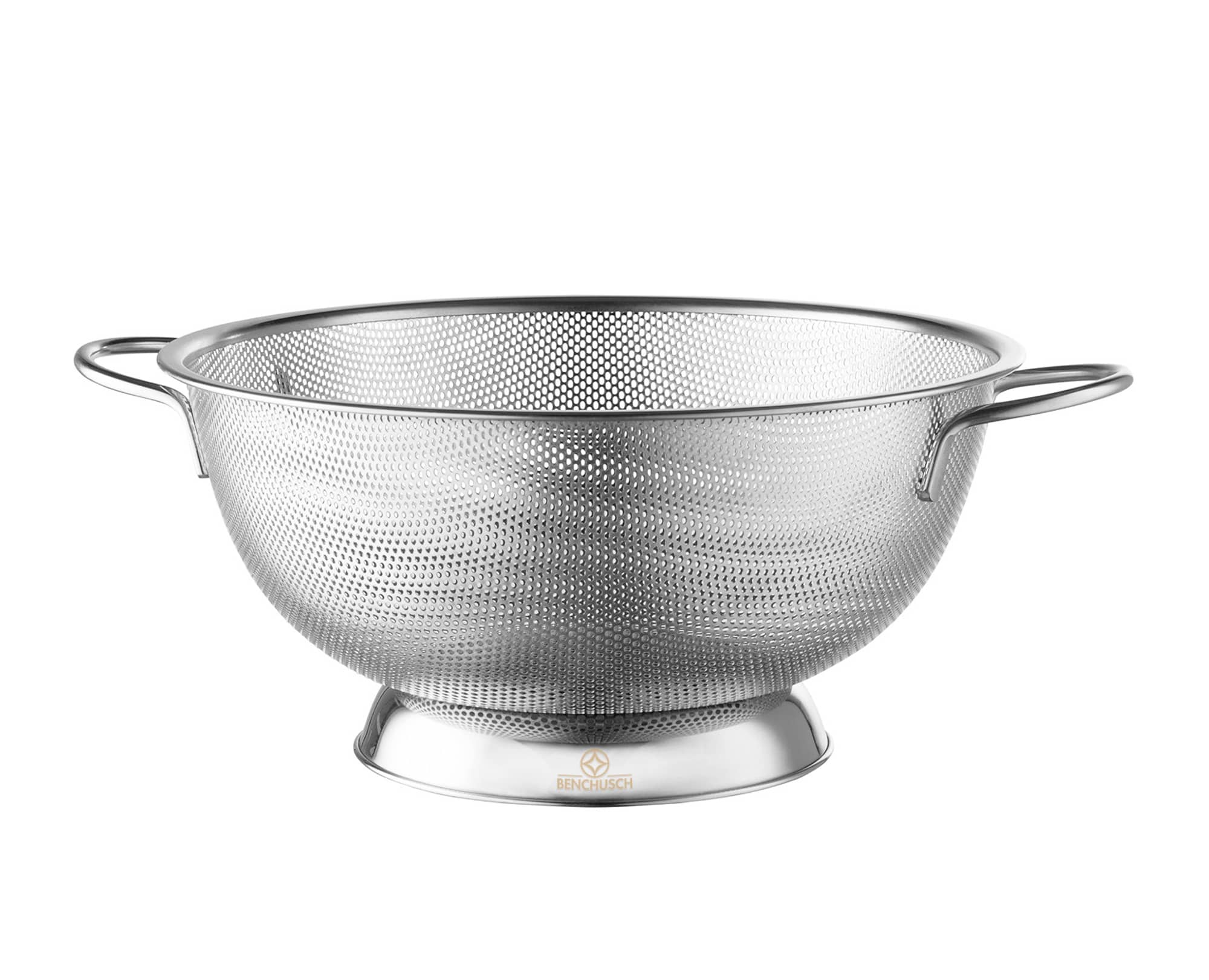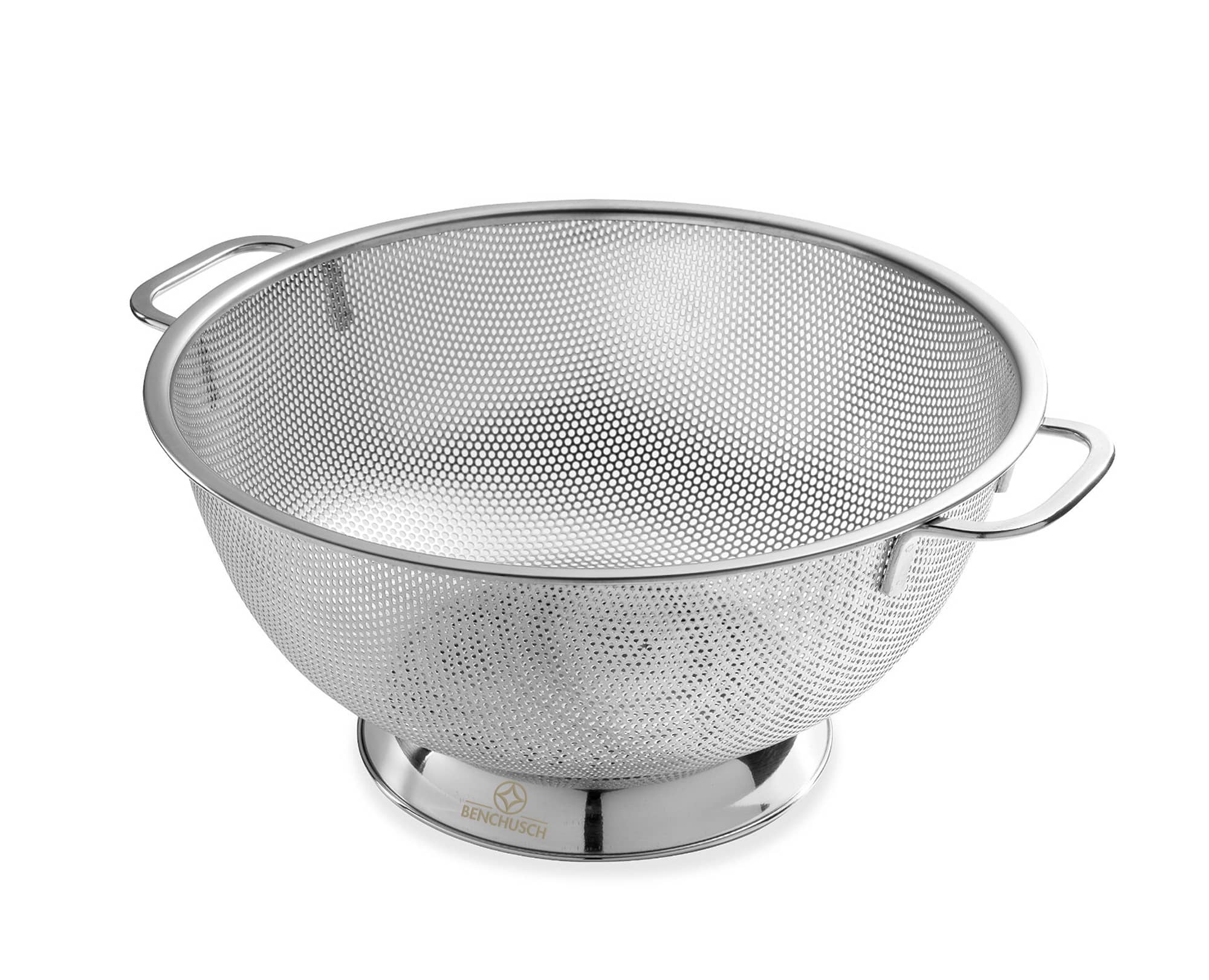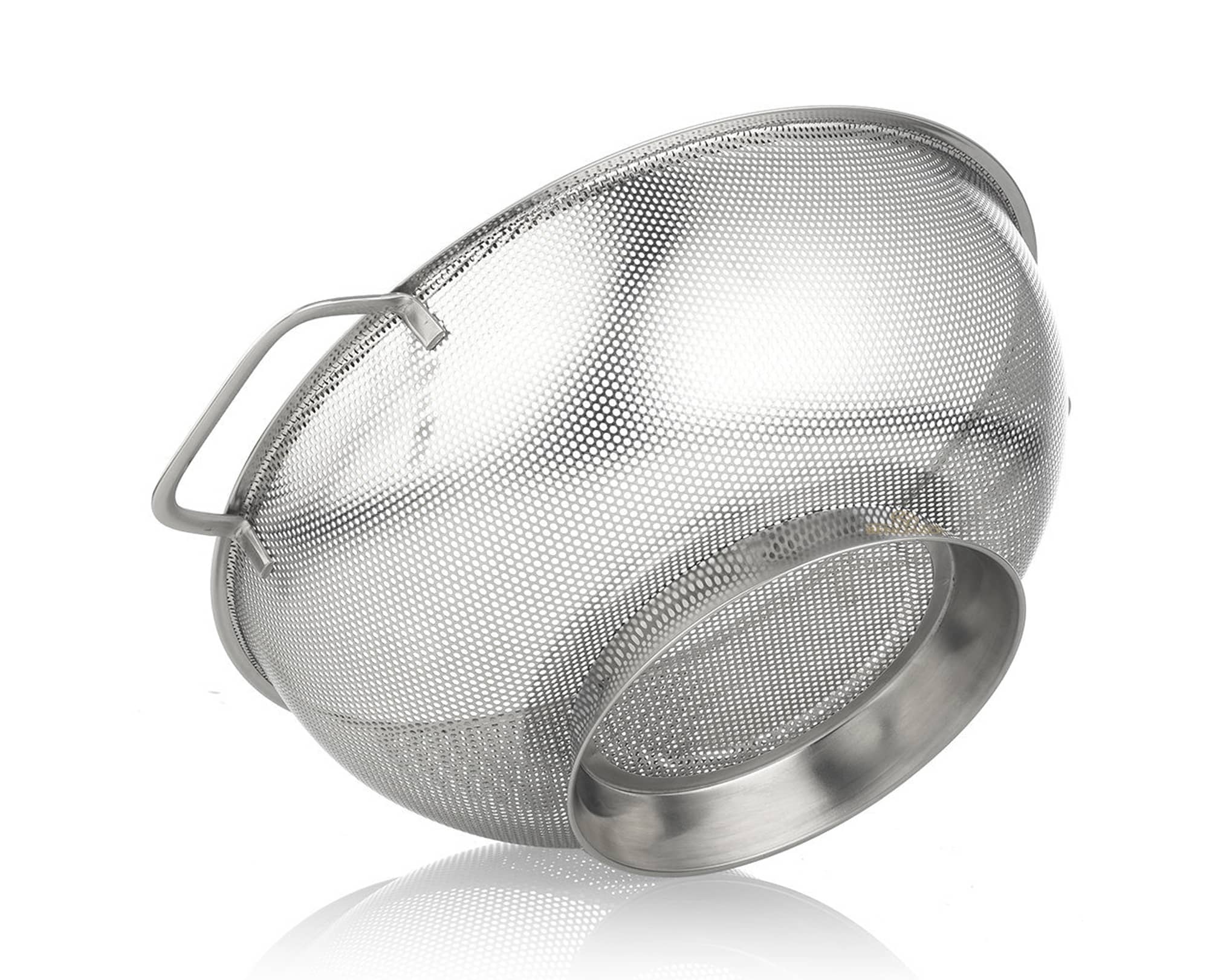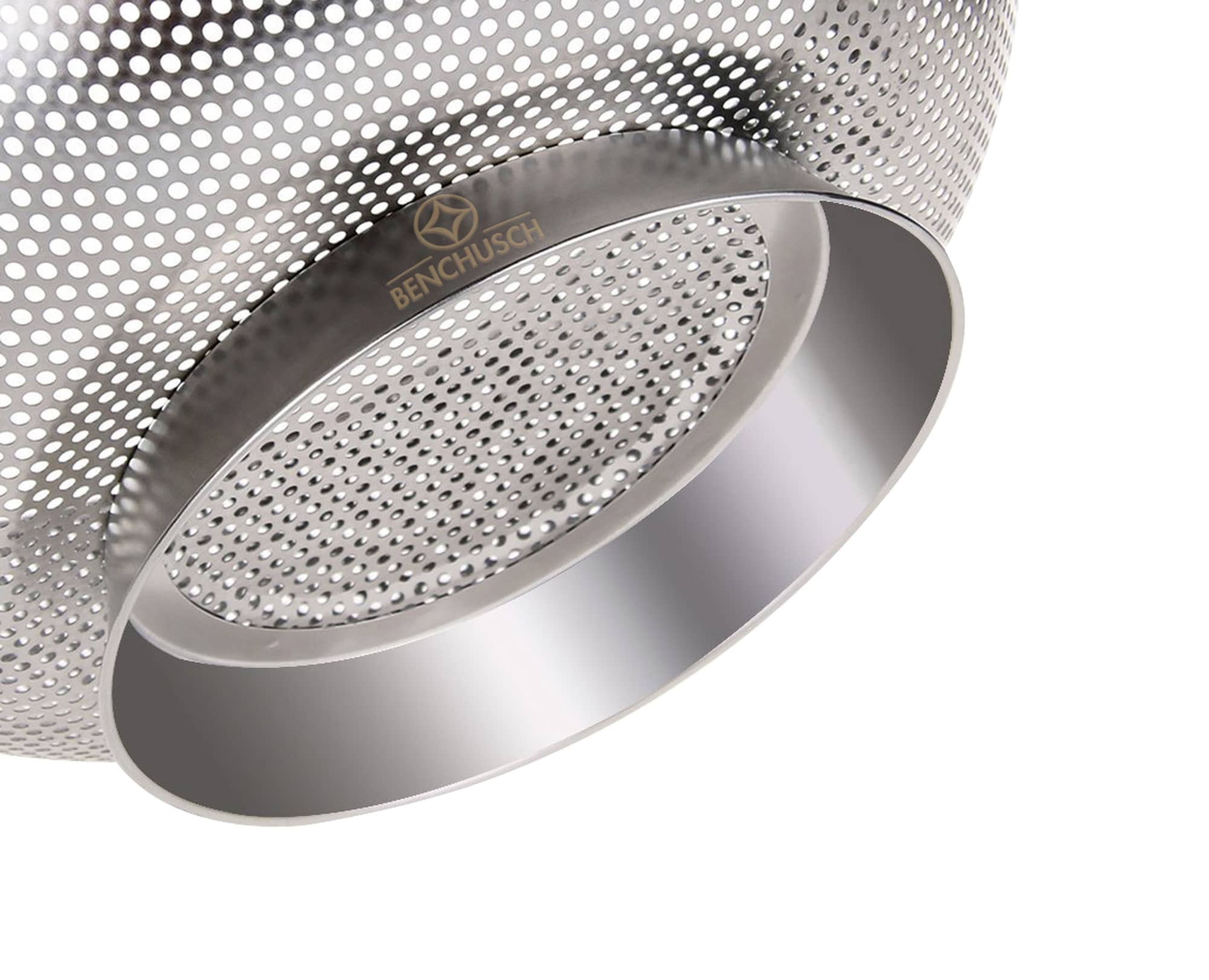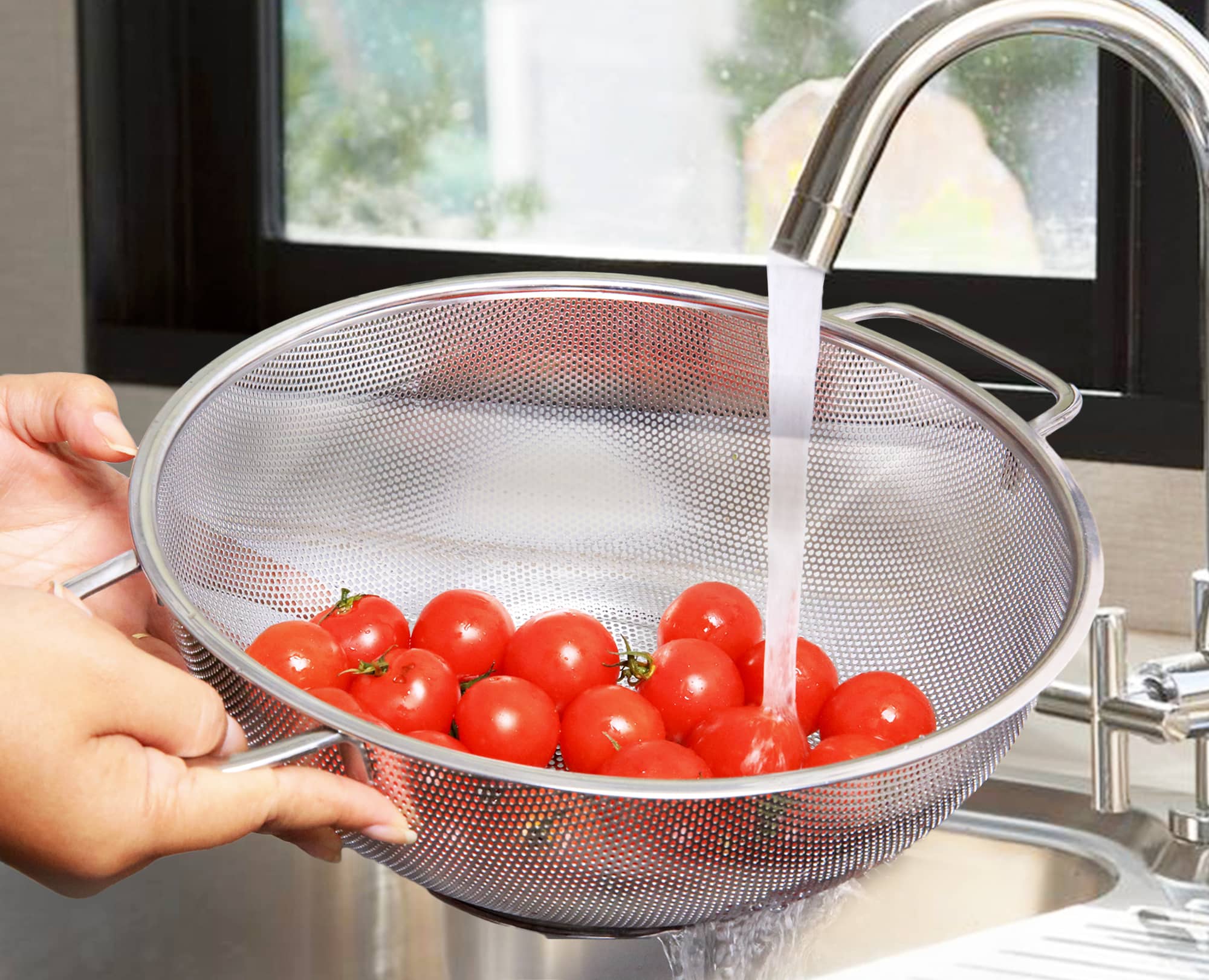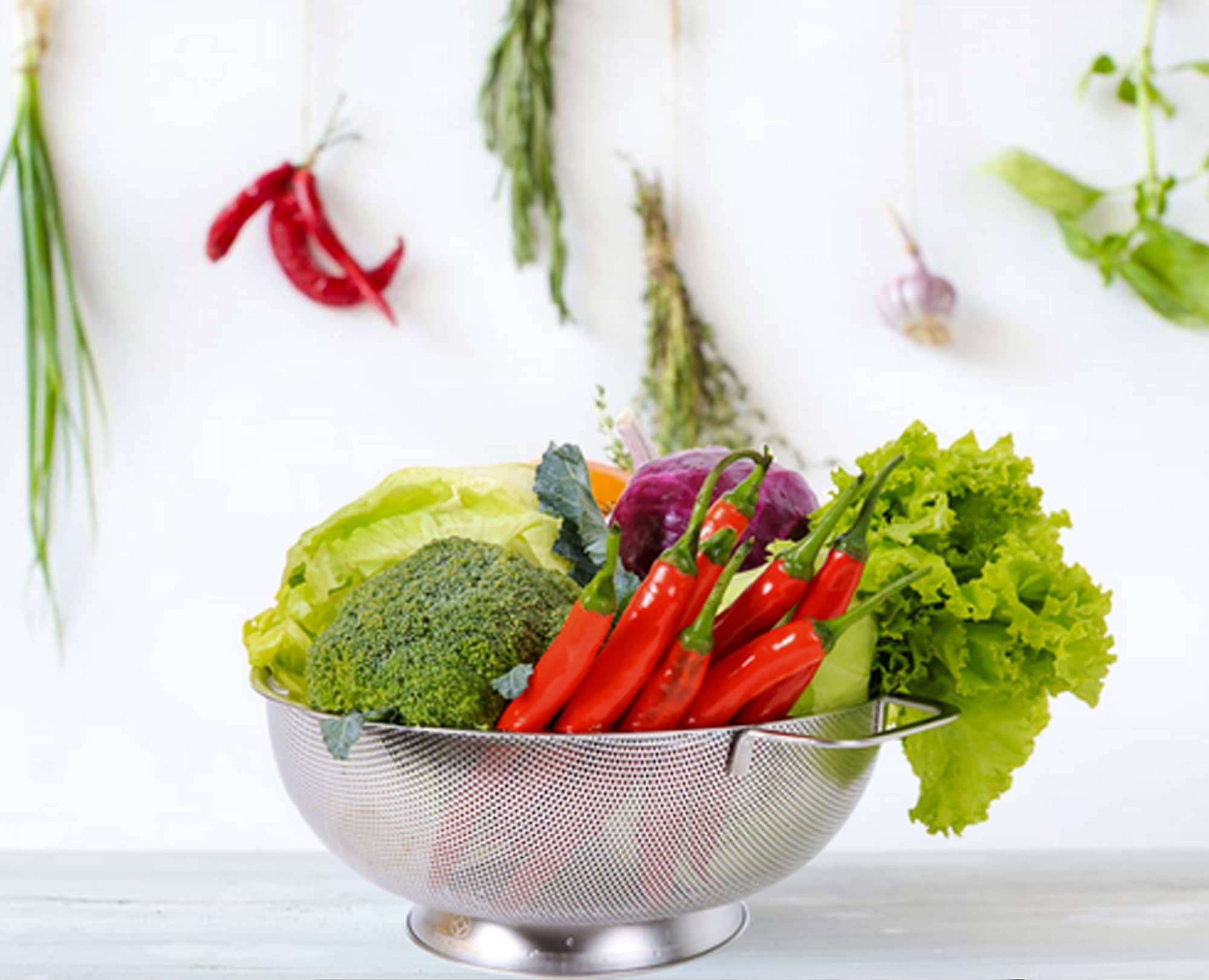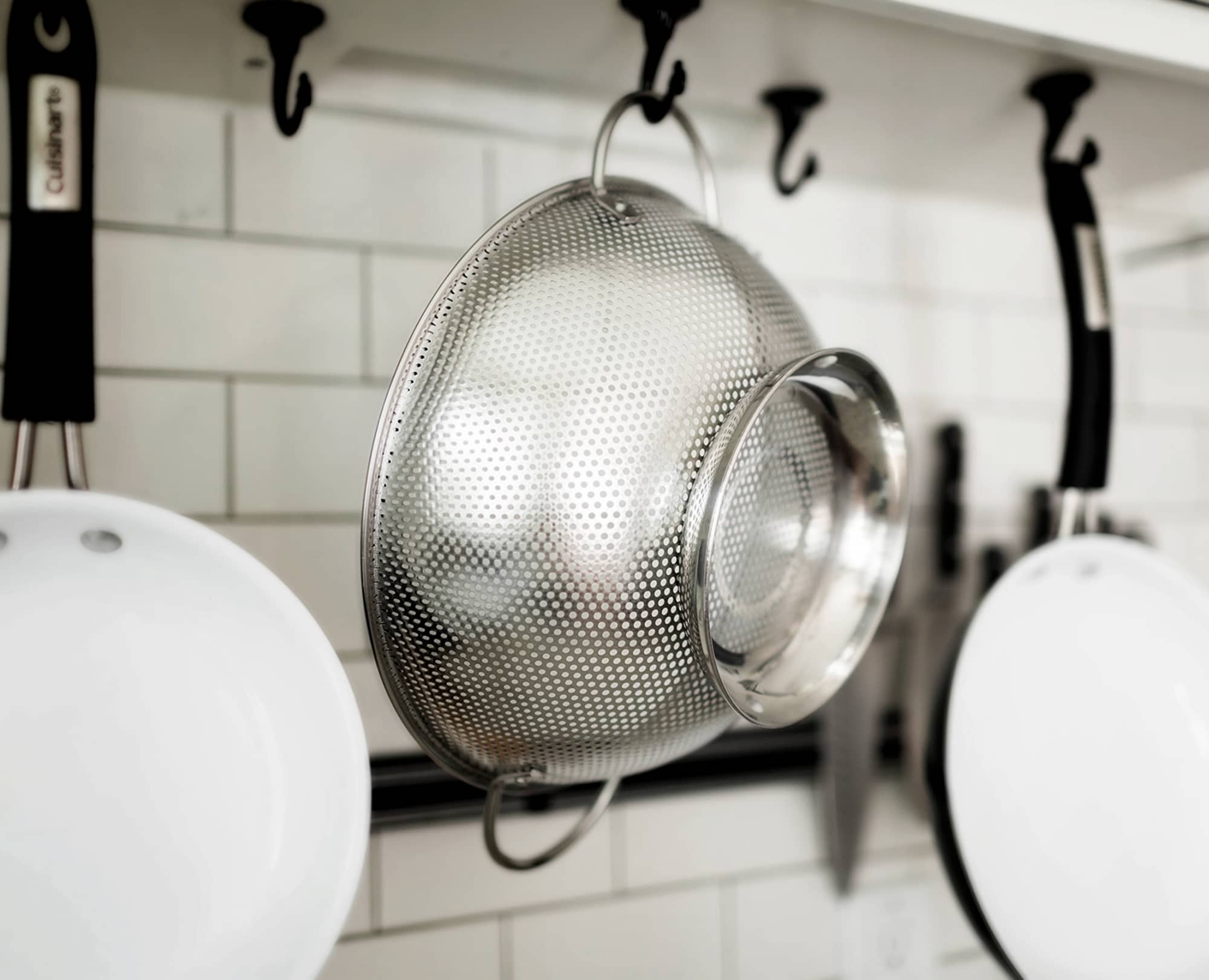 Premium Stainless Steel Colander (5 Quart)
Rinse and prepare all your favorite pasta, salads and delicious meals faster and more efficiently with the Benchusch Stainless Steel Colander.
There's nothing quite like the crisp crunch of a fresh salad or the fun slurp of some unforgettable Italian spaghetti. But to get those great tastes you need the best colander to help you wash away impurities or drain away unnecessary water; that's why we created the Benchusch Stainless Steel Colander crafted to the highest European standards!
Superior Design
Unlike collapsible or plastic colanders that are easy to break and don't drain efficiently, the Benchusch colander uses premium stainless steel and precision 1.4mm drainage holes the release water quickly while washing away tiny food and grain particles. What's more, the round base with 1" lift to ensure you can set it down without letting bacteria soak in at the bottom.

Perfectly Sized
This 5-quart colander is lightweight, easy to store and perfect for all your fruits, vegetables, pasta, and more. Great for kitchens of all shapes, styles, and sizes, you'll love the versatility and quality design!

Durability & Strength
Constructed of the highest quality 304 18/10 stainless steel, your colander is stronger and will not rust or stain. It's also dishwasher safe and built to last a lifetime.

Safety & Steadiness
You can relax knowing it sits securely on it's wide, deep, solid round base. You also don't have to frantically pick up the colander every few seconds to make sure the sink water doesn't build up and touch your food. There is no plastic BPA chemicals or rust contacting the food.
► Includes: 
1* 18/10 Stainless Steel Colander 5 quart
You will be amazed when you see this colander draining as fast as any mesh strainer. It's because there are micro-perforated holes around the entire colander, including the bottom.
Can be cleaned by handwashing

Dishwasher safe.