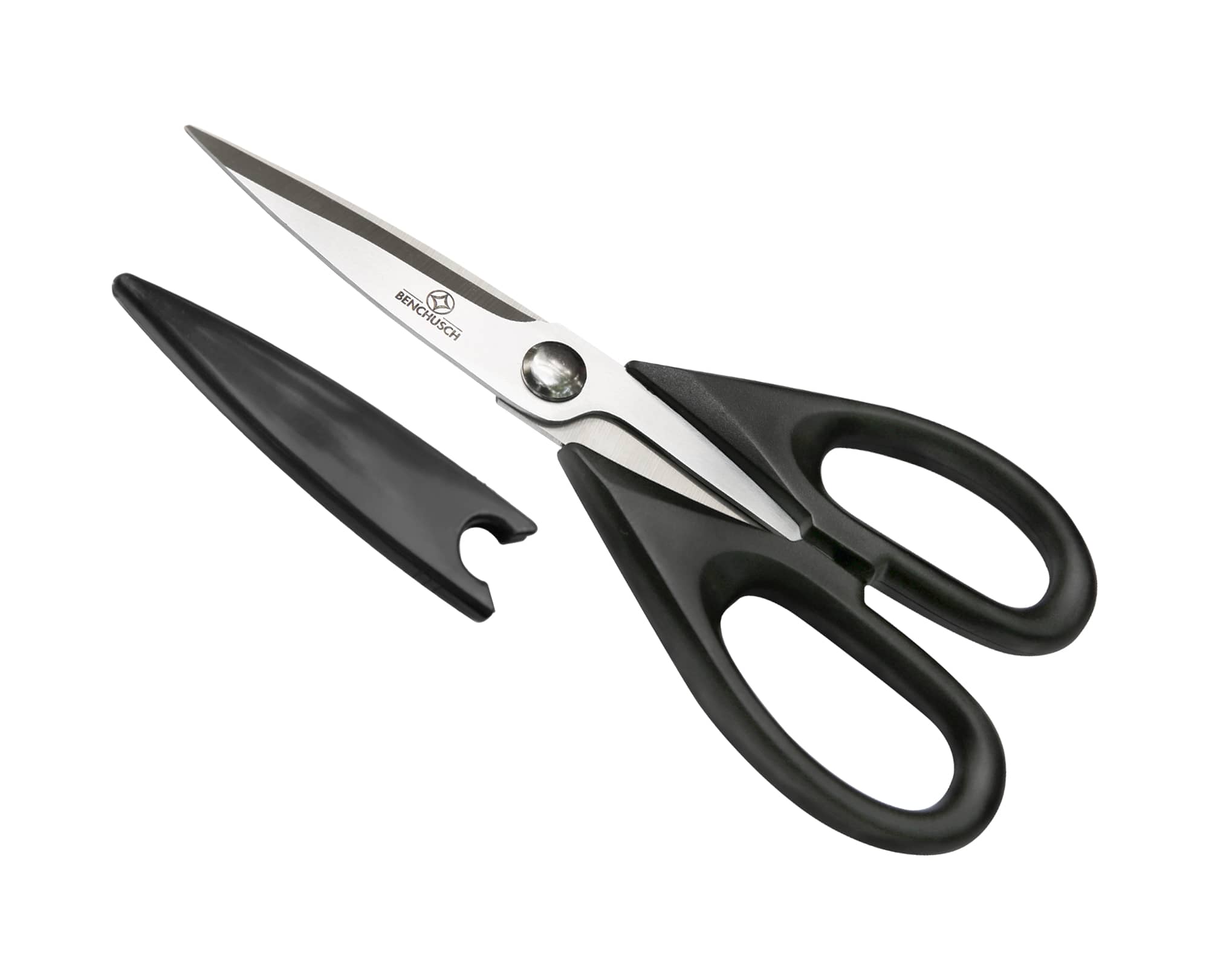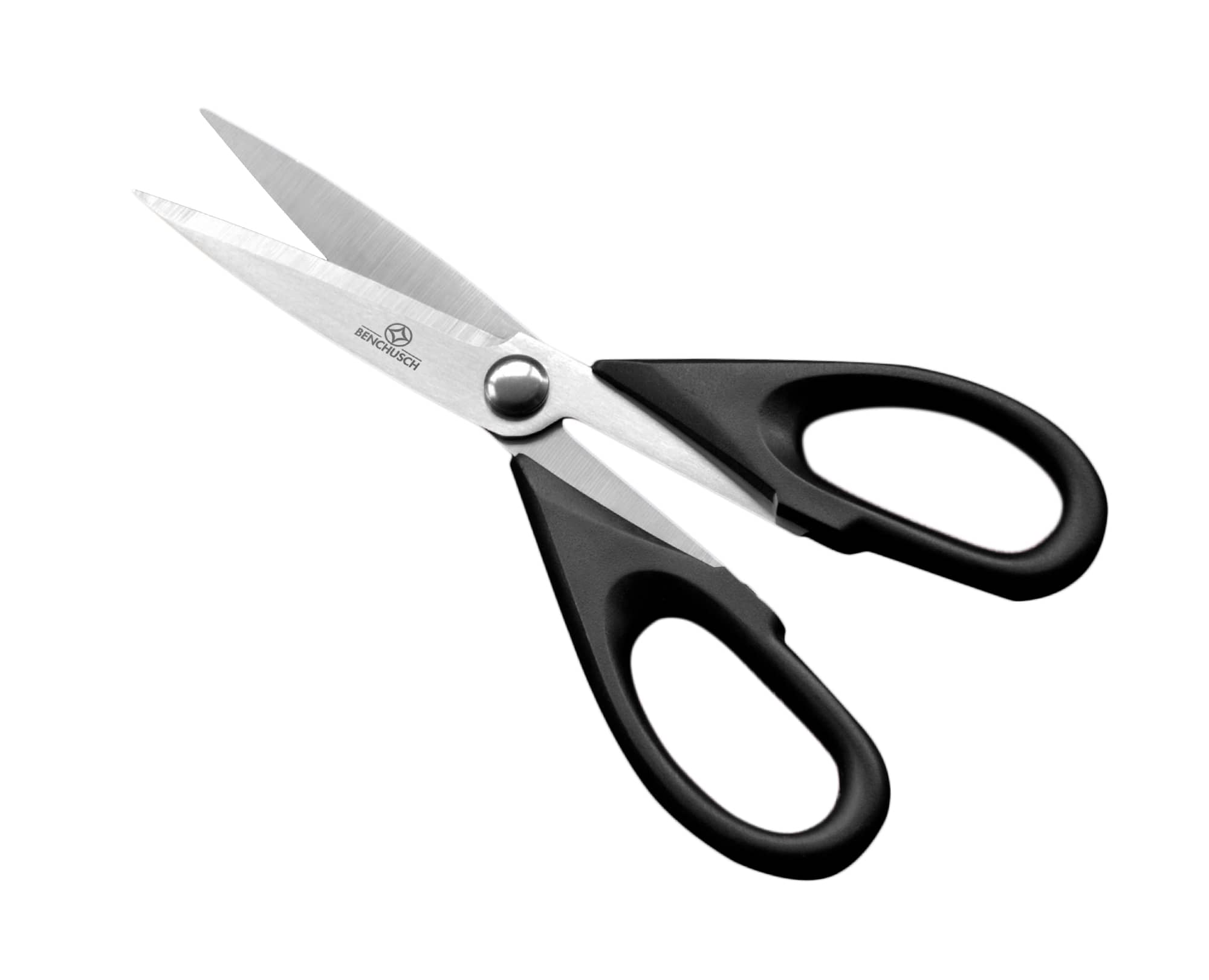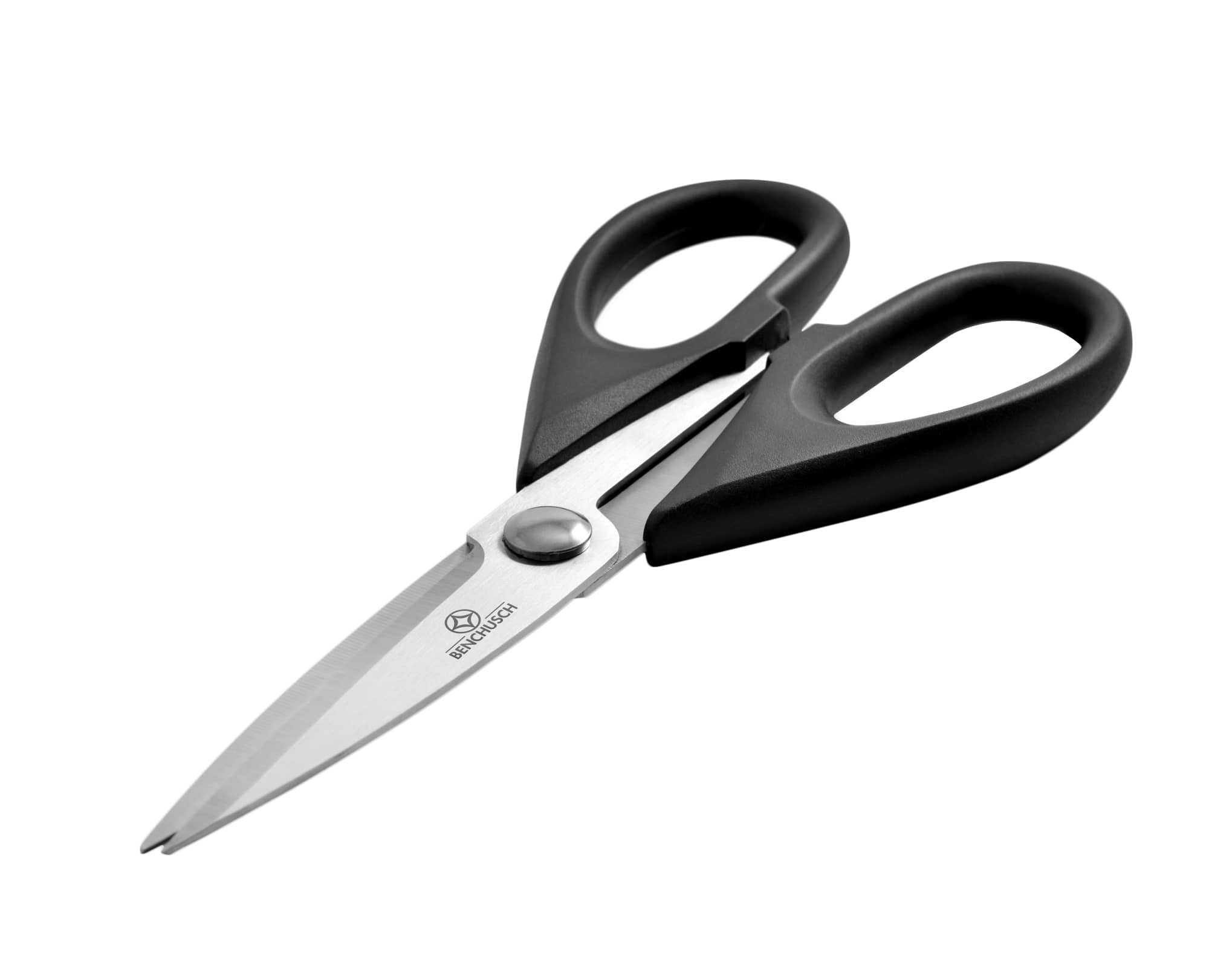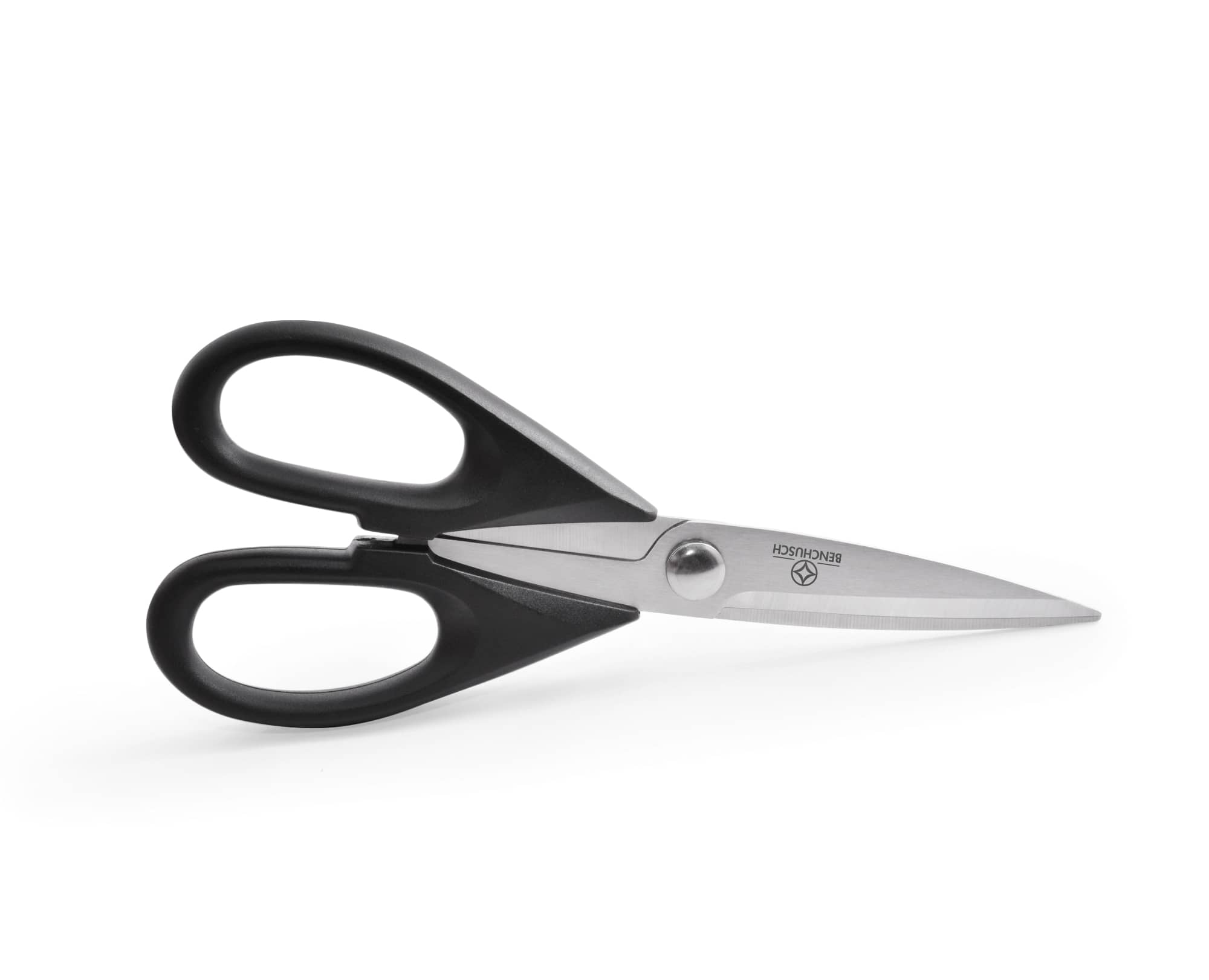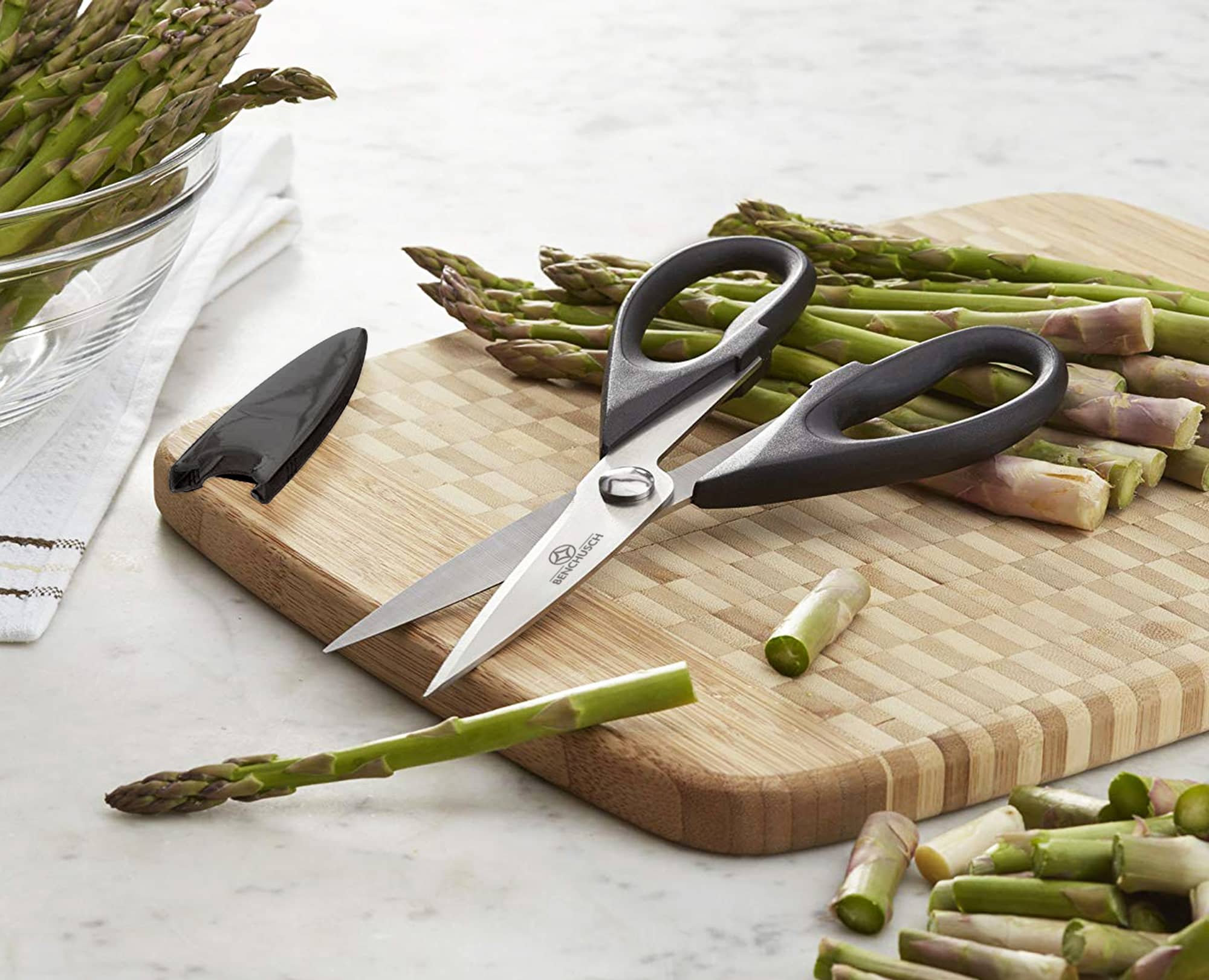 Heavy Duty Kitchen Shears
Cutting becomes easier, faster, and more enjoyable with Benchusch Heavy Duty Kitchen Shears. It is perfectly equipped for all kinds of materials including poultry meat, chicken, fish, small bones, vegetables, flowers, herbs and of even versatile enough to snip paper.
★ MULTIPURPOSE KITCHEN SCISSORS: With heavy-duty design, this shears cuts through meat, poultry, fish, vegetables, herbs, or to trim fat from meat easily and fast. Besides that, the high-quality blades and extreme sharpness also brought it a terrific performance outside the kitchen such as cutting cardboards, papers, plastic boxes, or trimming stem of rose, etc.

★ STRONG & DURABLE STAINLESS STEEL BLADES: With the ultra-sharp blade, you can easily cut through anything with very less effort like a hot knife cut through butter. The blades are also thick and made of top grade stainless steel, so it will never be rust or stained.

★ COMFORTABLE GRIP HANDLES: The super durable PP handles are designed with an ergonomic shape to give comfortable, firm, non-slippery contact during your food preparing or cutting. The grip is designed for both right and left handed chefs or even kids.

★ EASY TO CLEAN & SAFE: The protective cover protects the blades from damage while not in use, and acts as a safety measure for you and your family when reaching it in your kitchen. To clean, simply rinse under warm water and lightly wipe it. Then, just allow it to air dry. It's also dishwasher safe but hand wash recommended.
► Includes: 
1* 8.5-inch Heavy Duty Kitchen Shears with protective cover
It's perfect for

cutting through meat, poultry, fish, vegetables, herbs, or to trim fat from meat easily and fast.

Do not use the kitchen shears to cut hard objects such as bones.
• Hand washing is recommended to keep your kitchen shears is always sharp.
• Cleaning your shears with warm water & soap. After washing, wipe dry with the soft towel.
• Do cleaning every time after using.
• Always use the protective cover of your shears blade.
• Keep away from children.
Dishwasher Safe