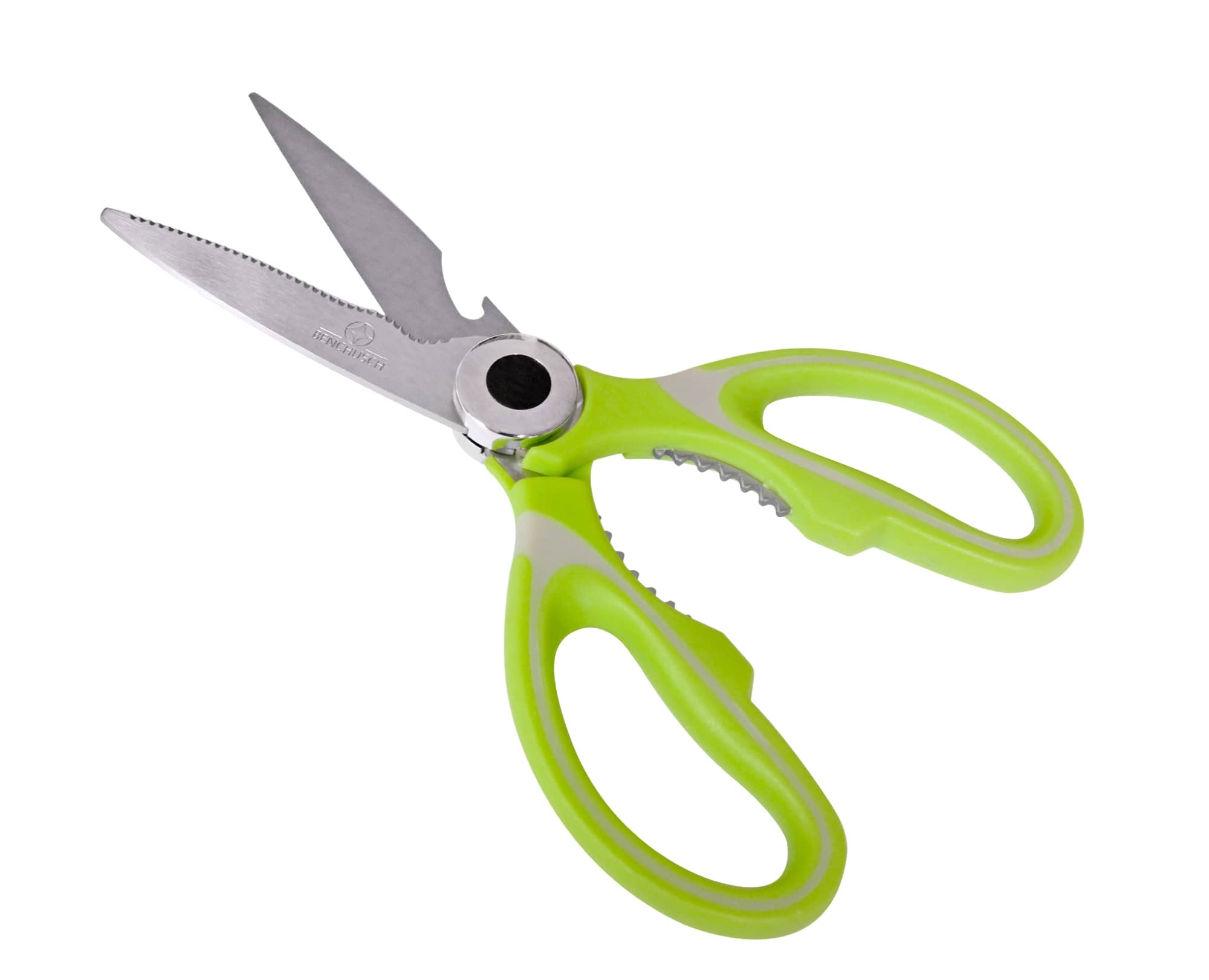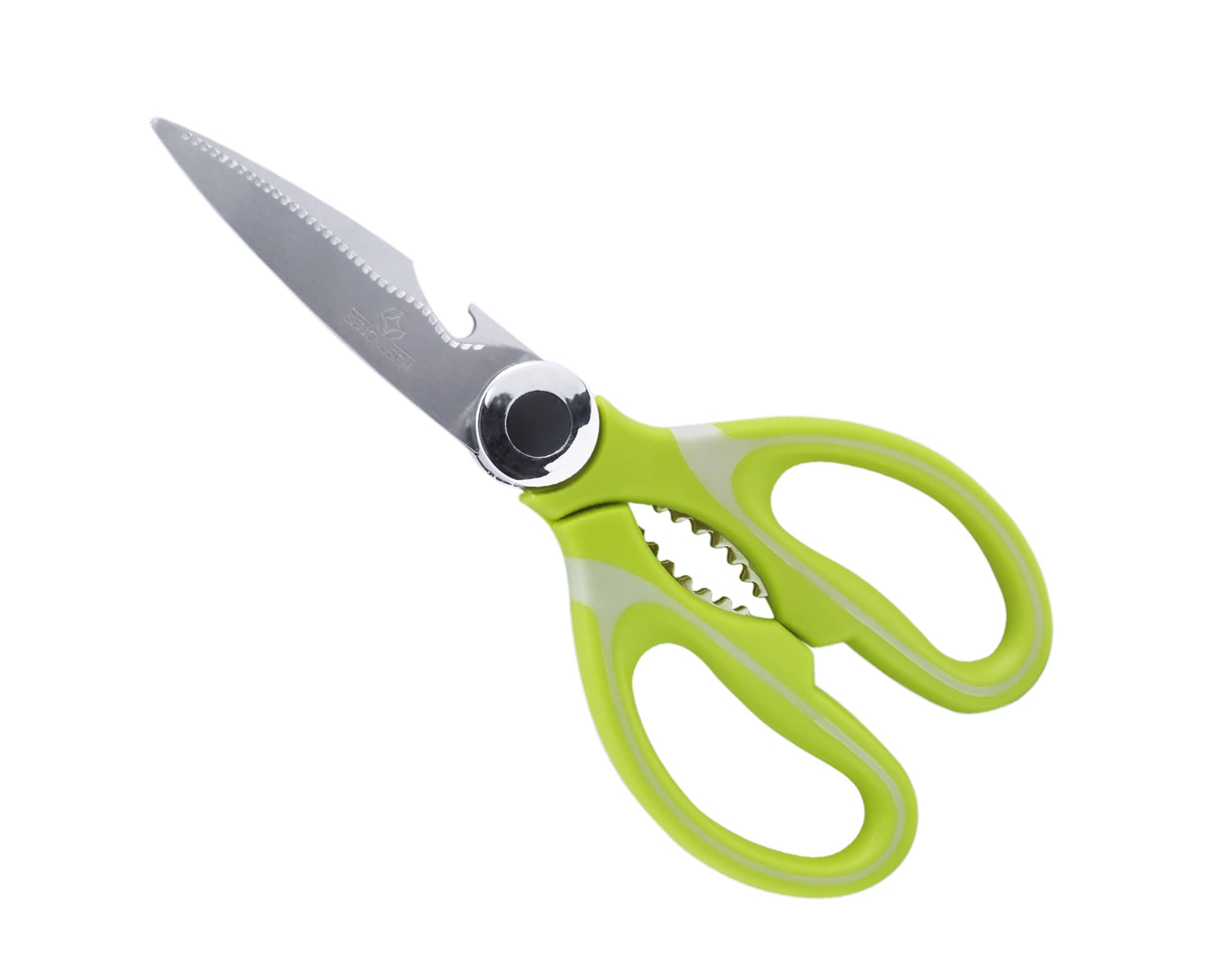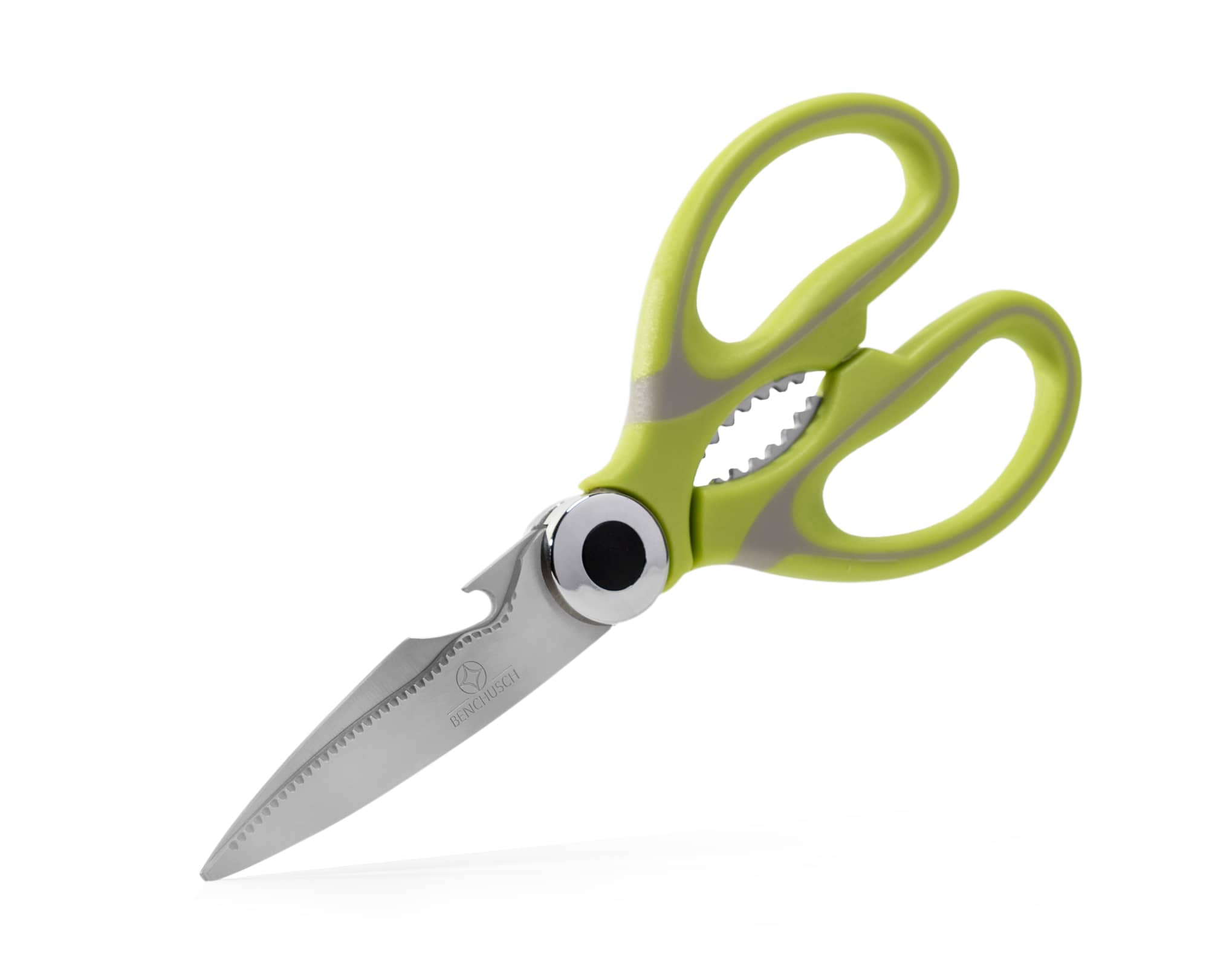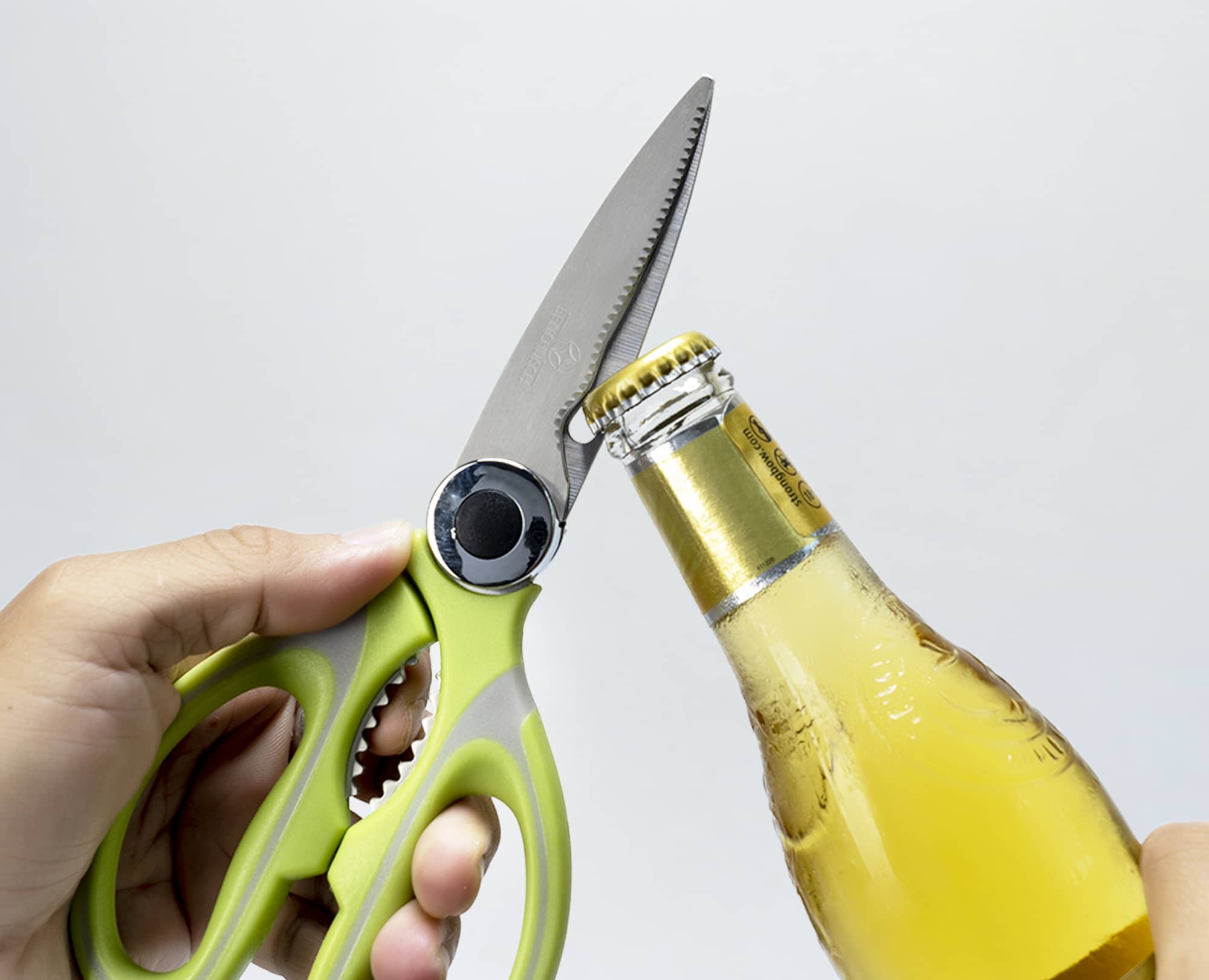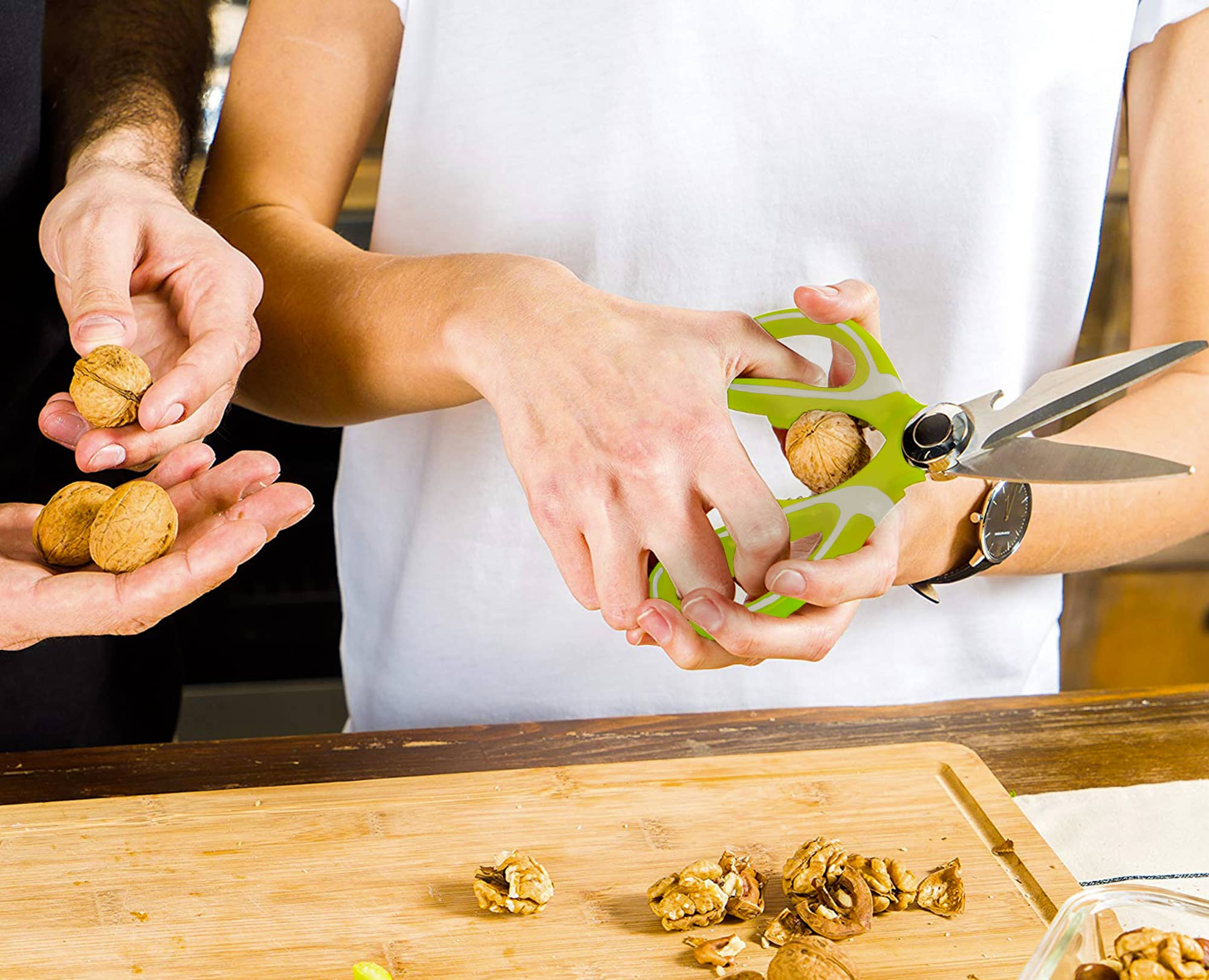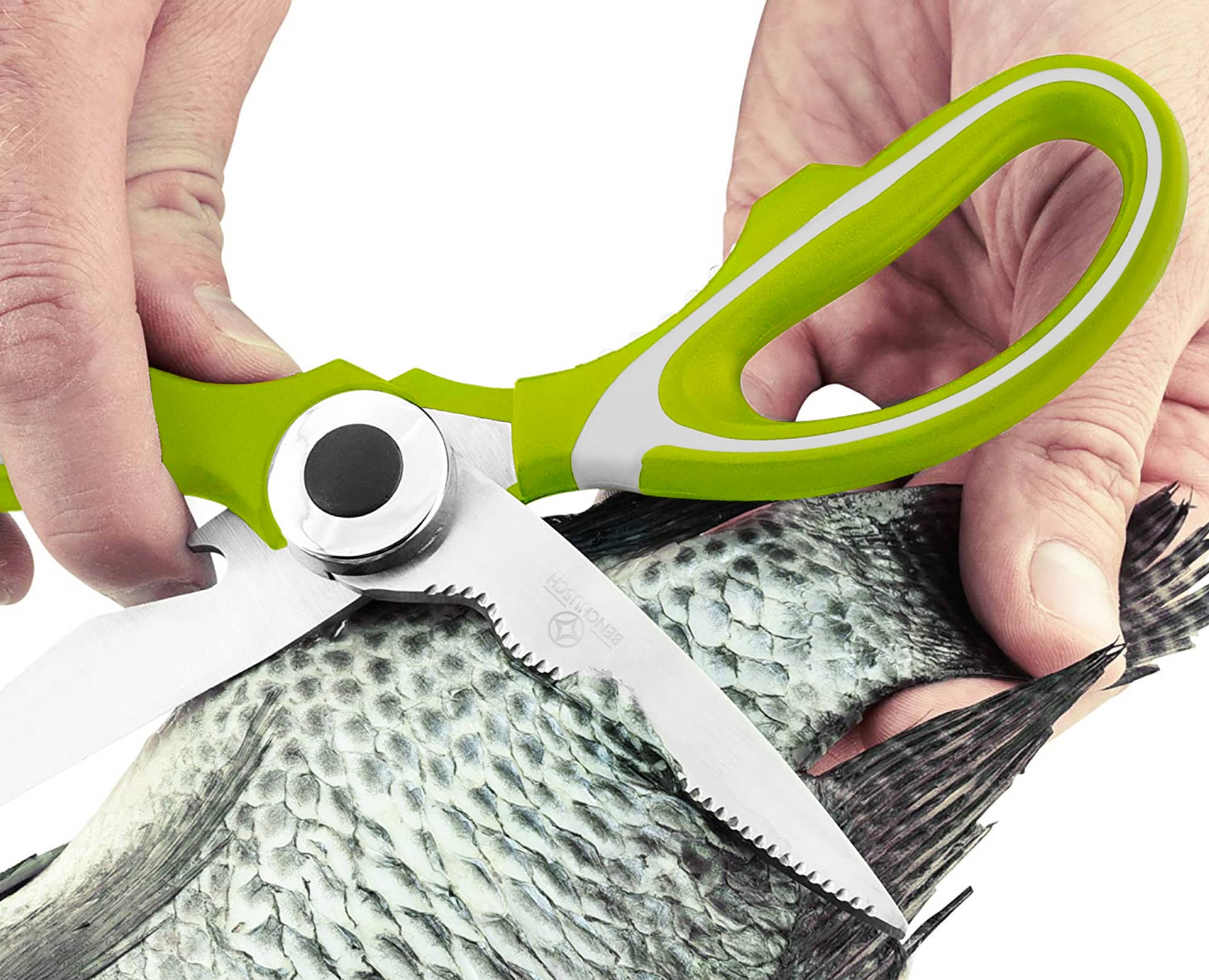 Multipurpose Kitchen Shears
Cutting becomes easier, faster, and more enjoyable with Benchusch Multipurpose Kitchen Shears.
These scissors were designed with the micro serrated edges on one side of the blade, which keeps from slipping while cutting meat and poultry.
The sharp blades will make cooking easy as it ensures precision and accuracy every time. With the serrated section between the handles, it can easily open bottles.
These scissors also feature a pop-top bottle opener that is located on the back end of the blade.
Multi-use for all cutting purposes in the kitchen
Premium stainless steel quality-blades with micro-serrated edges for slip-proof cutting
Serrated sections in comfortable grips for opening tough-sealed bottles
Ergonomic non-slip handles employ high-quality standards and comfort
► Includes: 
1* 8-inch Multipurpose Kitchen Shears
It's perfect for

cutting through meat, poultry, fish, vegetables, herbs, or to trim fat from meat easily and fast.

Do not use the kitchen shears to cut hard objects such as bones.
• Hand washing is recommended to keep your kitchen shears is always sharp.
• Cleaning your shears with warm water & soap. After washing, wipe dry with the soft towel.
• Do cleaning every time after using.
• Always use the protective cover of your shears blade.
• Keep away from children.
Dishwasher Safe