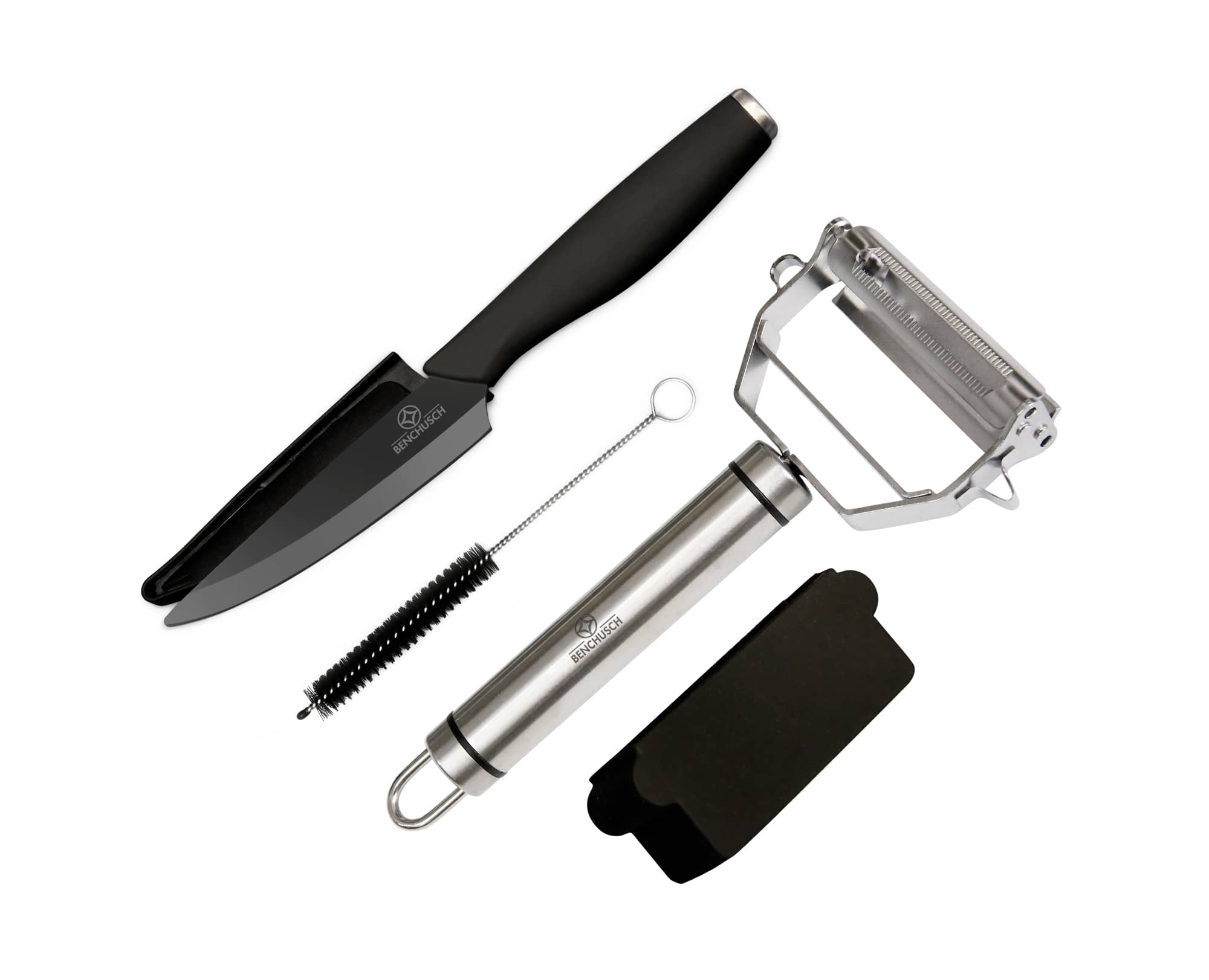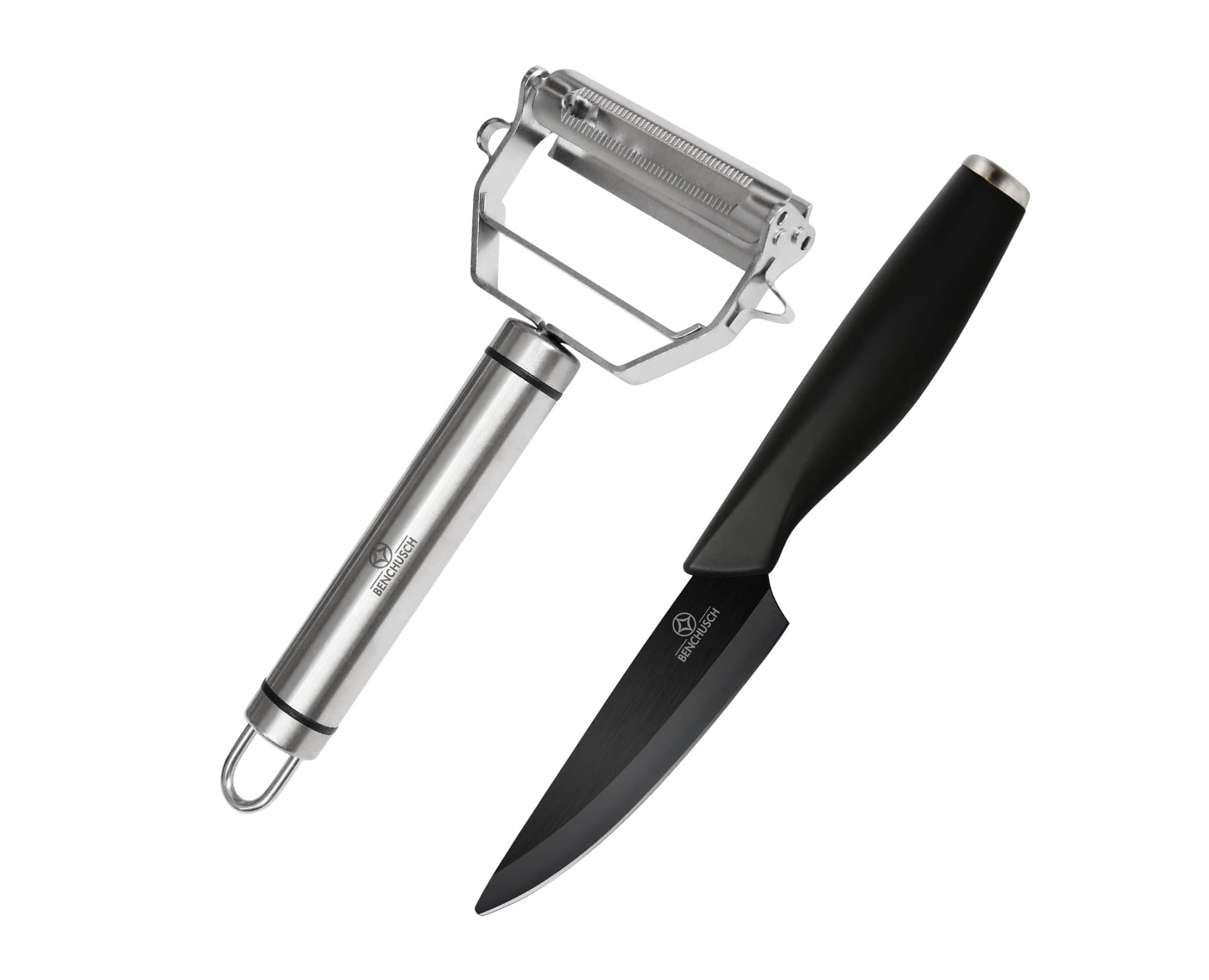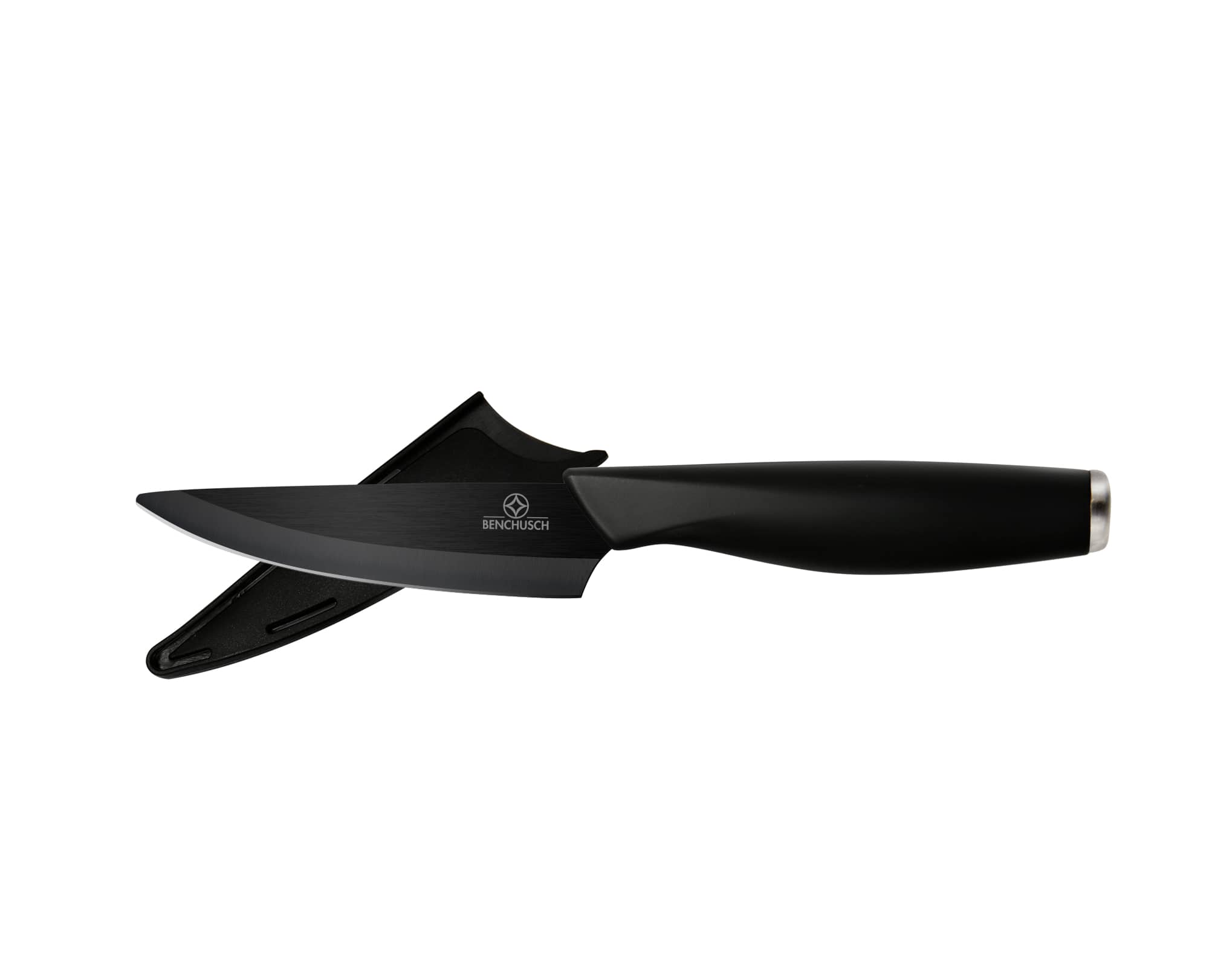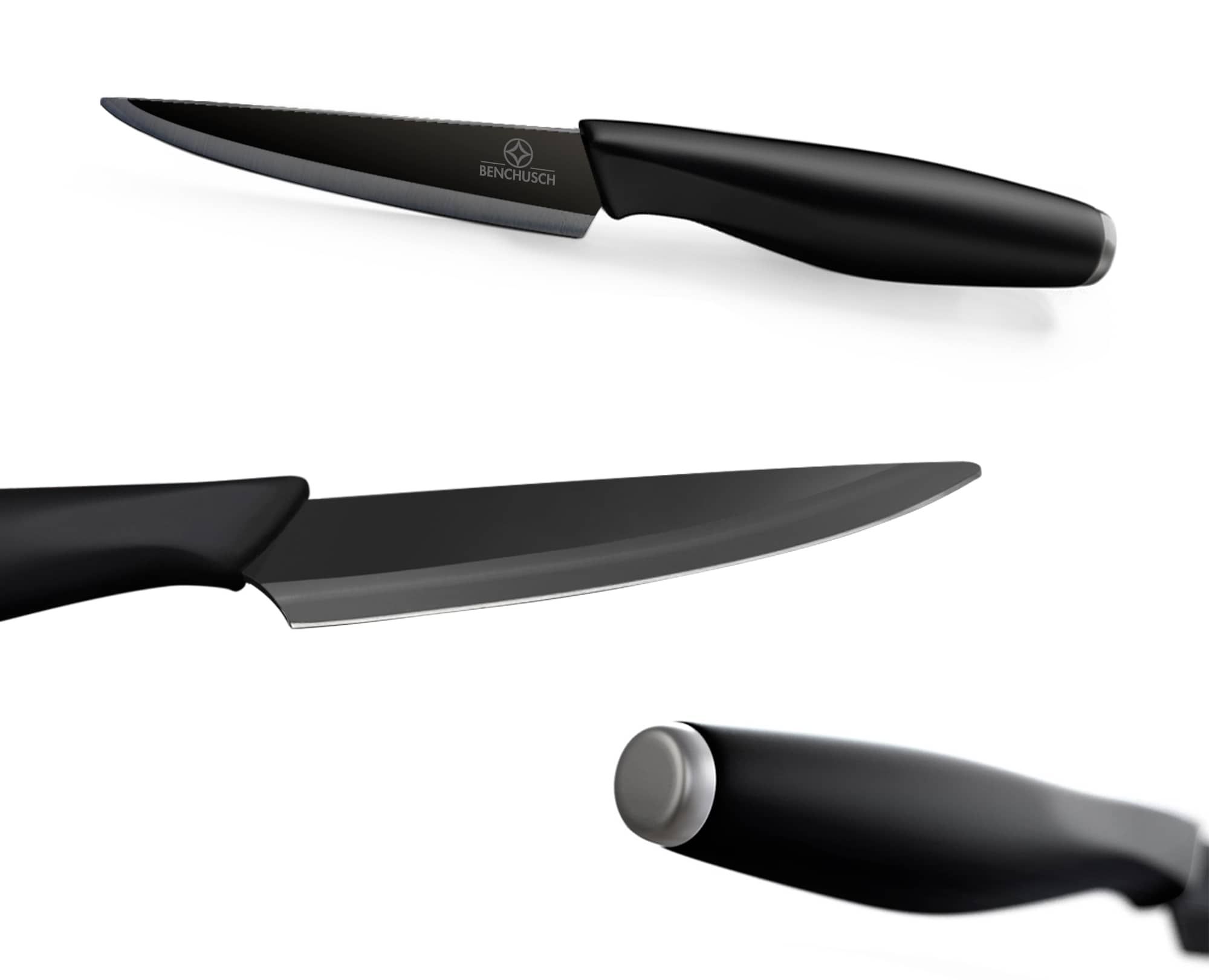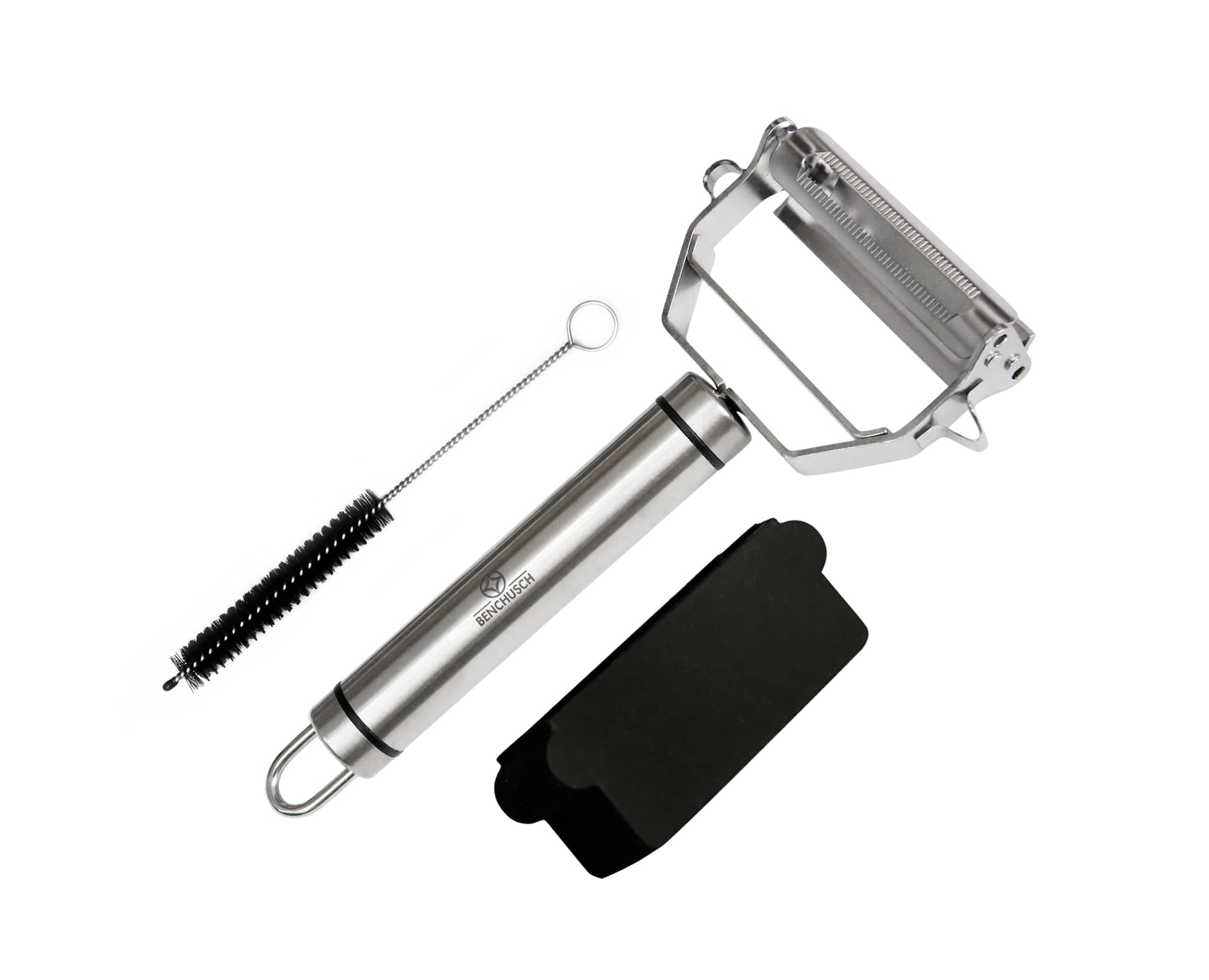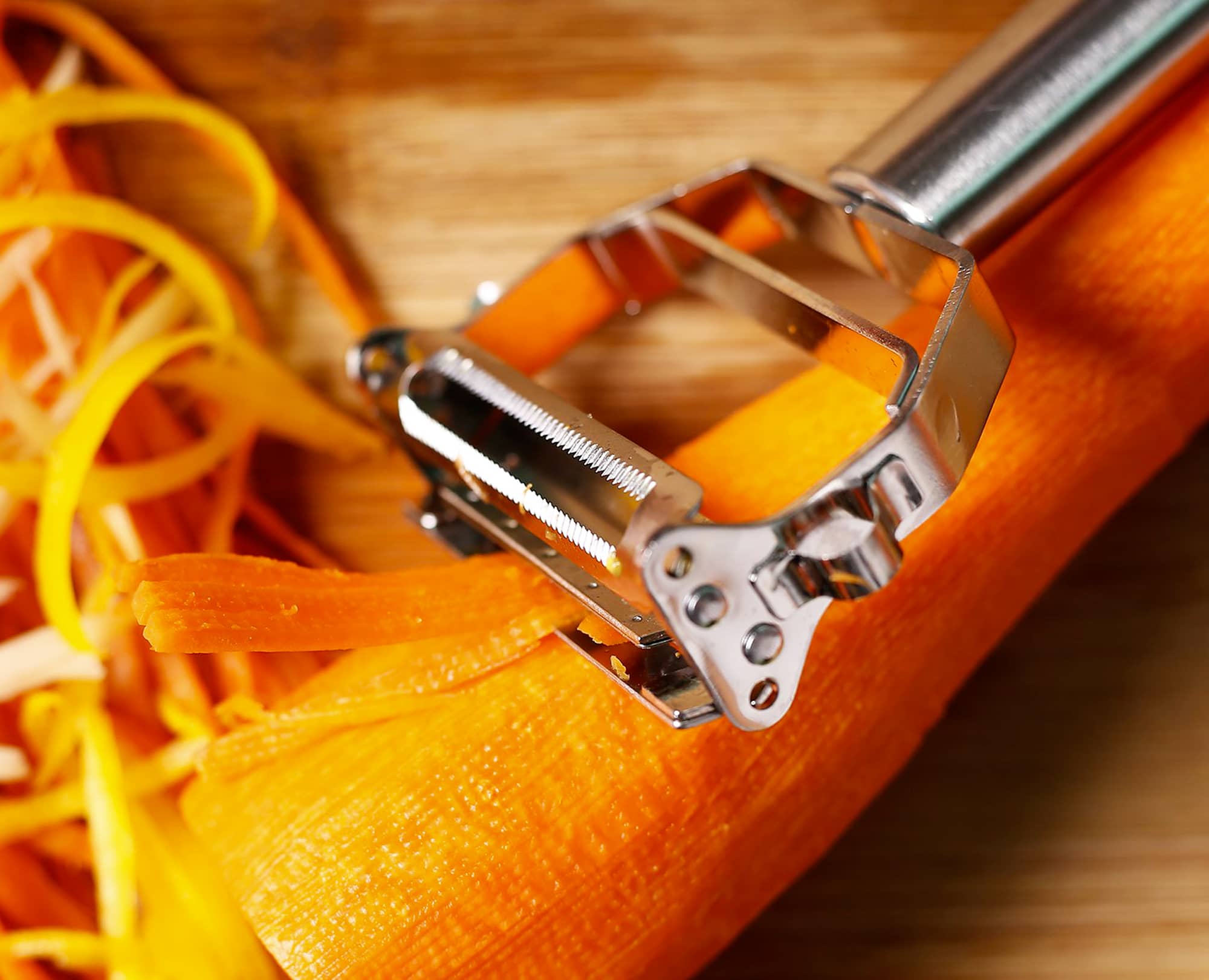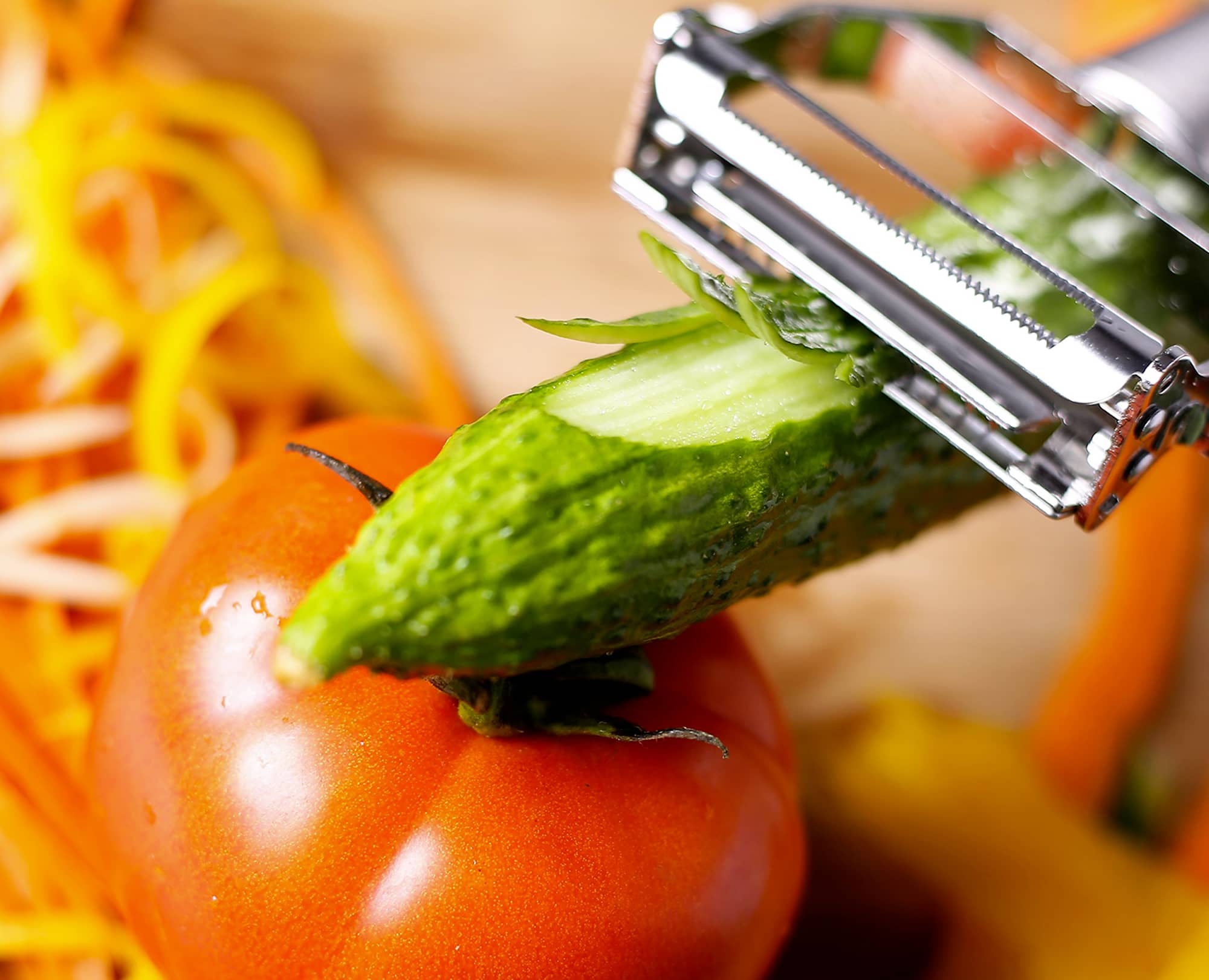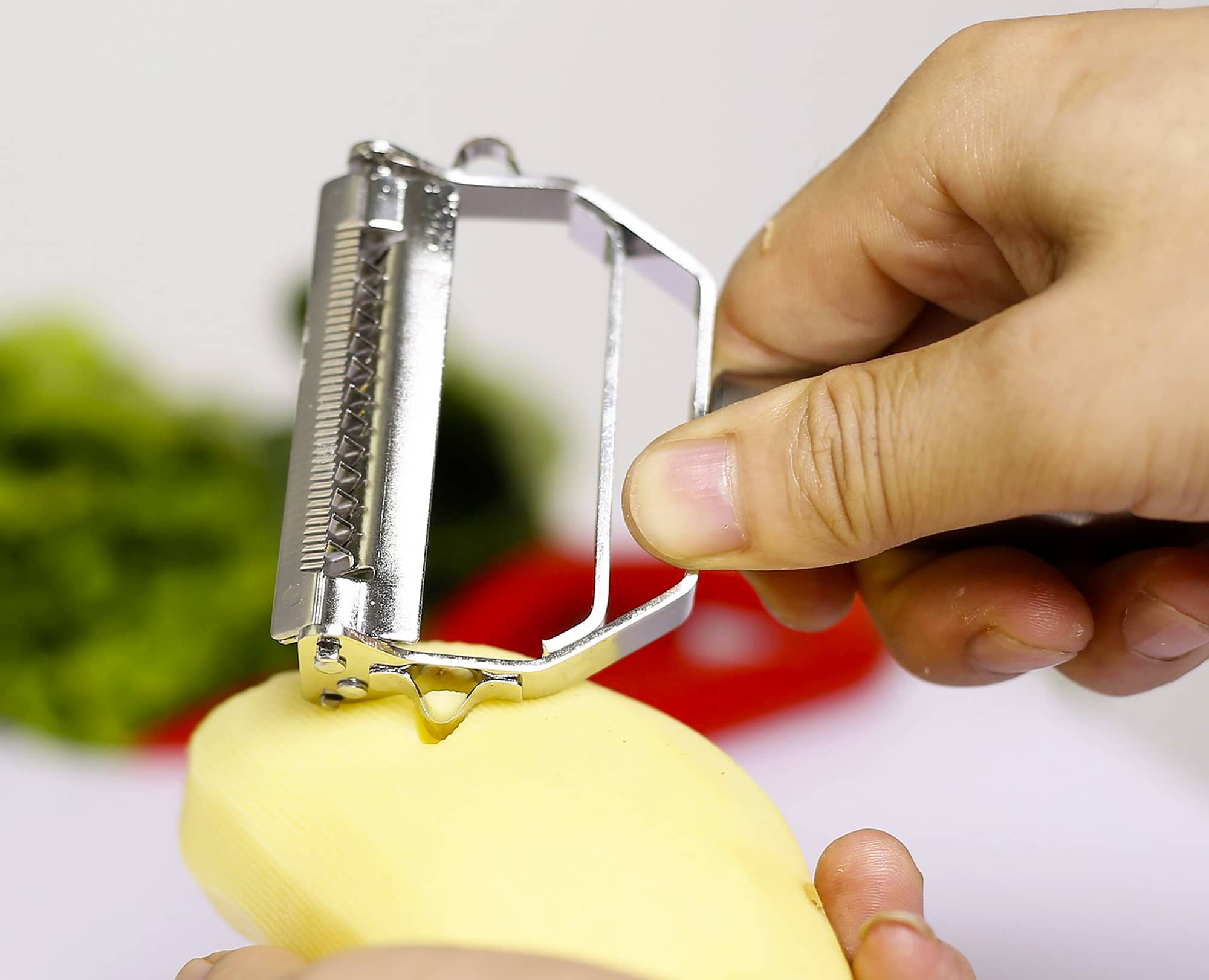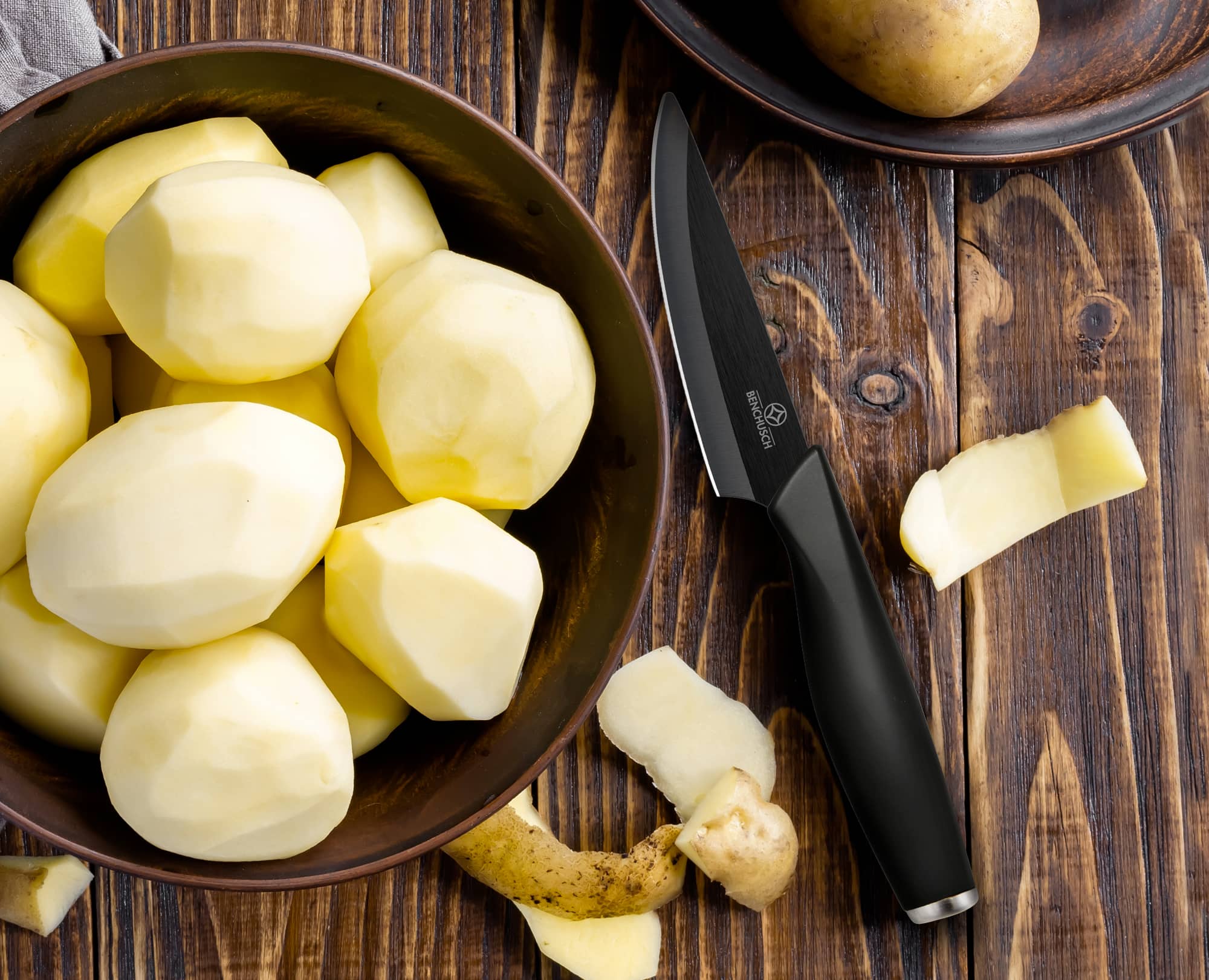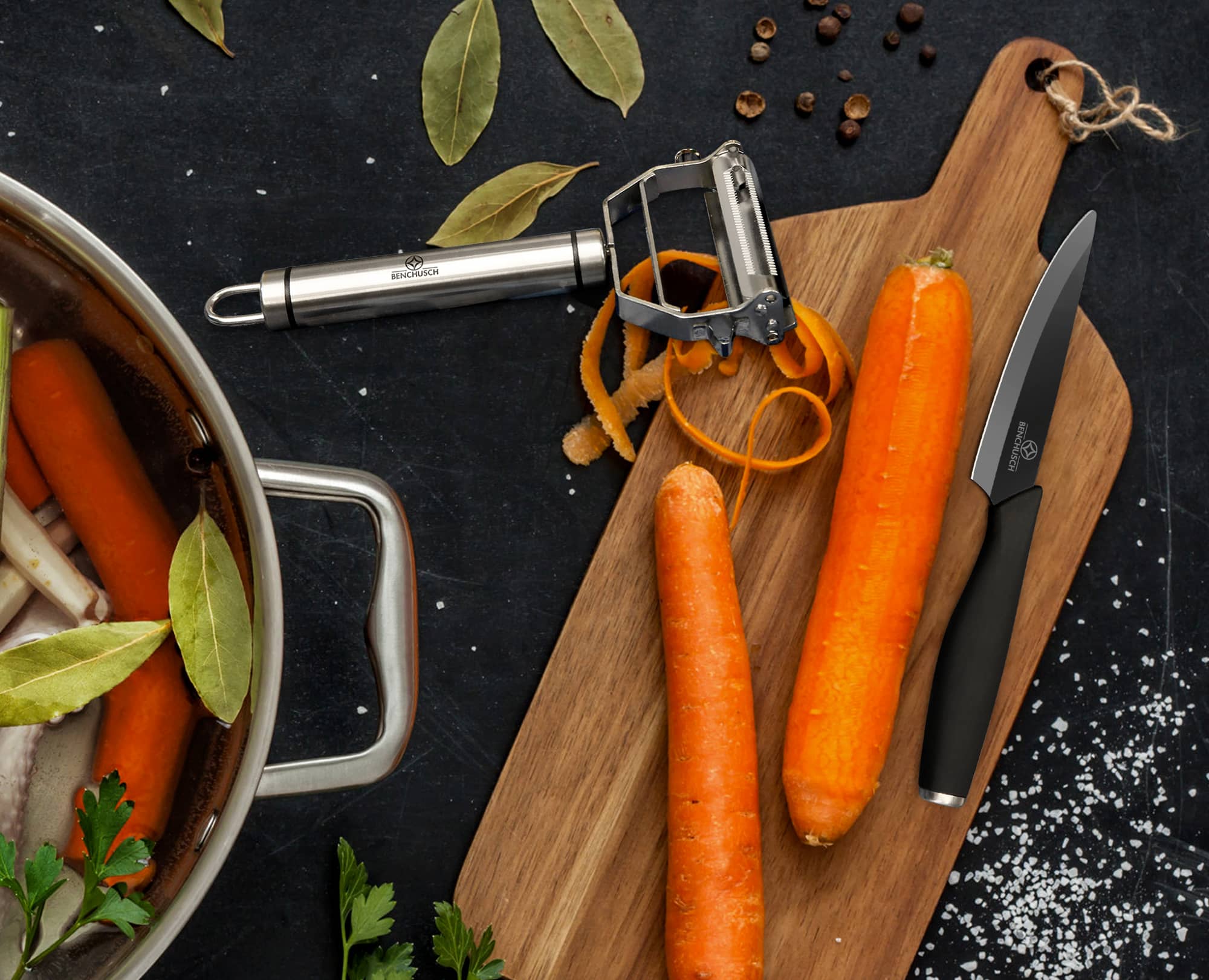 Zirconia Series Vegetable Peeler & Ceramic Paring Knife Set
Don't want to waste your precious time and effort preparing delicious dishes? Benchusch proud to bring our Peeler & Paring Knife Set to you. Now your cooking will never be boring anymore.
MAGIC DOUBLE-BLADE PEELER
Ultra-Sharp Blades:

 Peeling & Cutting are easier than ever before; there will be no any difficulties even with the hard peel vegetables such as pumpkin. "Be-careful" cause it's really much sharp!

Durable Stainless Steel:

 Never worry about rust or stain and keep your peeler will long lasting.

Multi-function Design

: with Dual Peeling & Julienne Blades, you can quickly prep many delicious dishes. Moreover, garnish holes in both sides help you to decorate your meals or remove potato eyes much easily.

Clean & Safe Storage: 

with extra rubber cover & cleaning brush, your peeler is always clean & safe in kitchen drawer.
CERAMIC PARING KNIFE
Unrelenting Sharpness: 

sharpness up to 20 times than other cutlery. It's just easy cutting, slicing or peeling fruit and vegetables.

Ultra Hygiene:

 made of Zirconia, so this paring knife is naturally germ & bacteria resistant, will Never Rust or Stain.

Unparalleled Purity:

 Totally Impervious to acids, juices, oils which help to keep the freshness of food and save your health.

Ultra Lightweight:

 With Ergonomic Handle & Light Weight, This knife gives you Comfort and Balance while using.
► Includes: 
1* 3.75-inch Paring Knife/Sheath

1* Magic Double-Blade Peeler

1* Cleaning Brush

1* Rubber Cover
Magic Double-Blade Peeler is useful for peeling & julienne food.
3.75-inch Ceramic Paring Knife is very useful for a variety of food preparing tasks.
Ceramic Knife
• To avoid chipping, only use wood, plastic, silicone, or rubber cutting boards.
• Do not pry, flex, twist and cut extremely hard or frozen food.
• Avoid excessive bending or dropping.
• Keep the knife in the sheath when it is not in use.
• Hand washing only.
Peeler
• Cleaning it under running water and lightly scrub with a cleaning brush.
• Storing it with the protective cover when it is not in use.
• Keep away from children