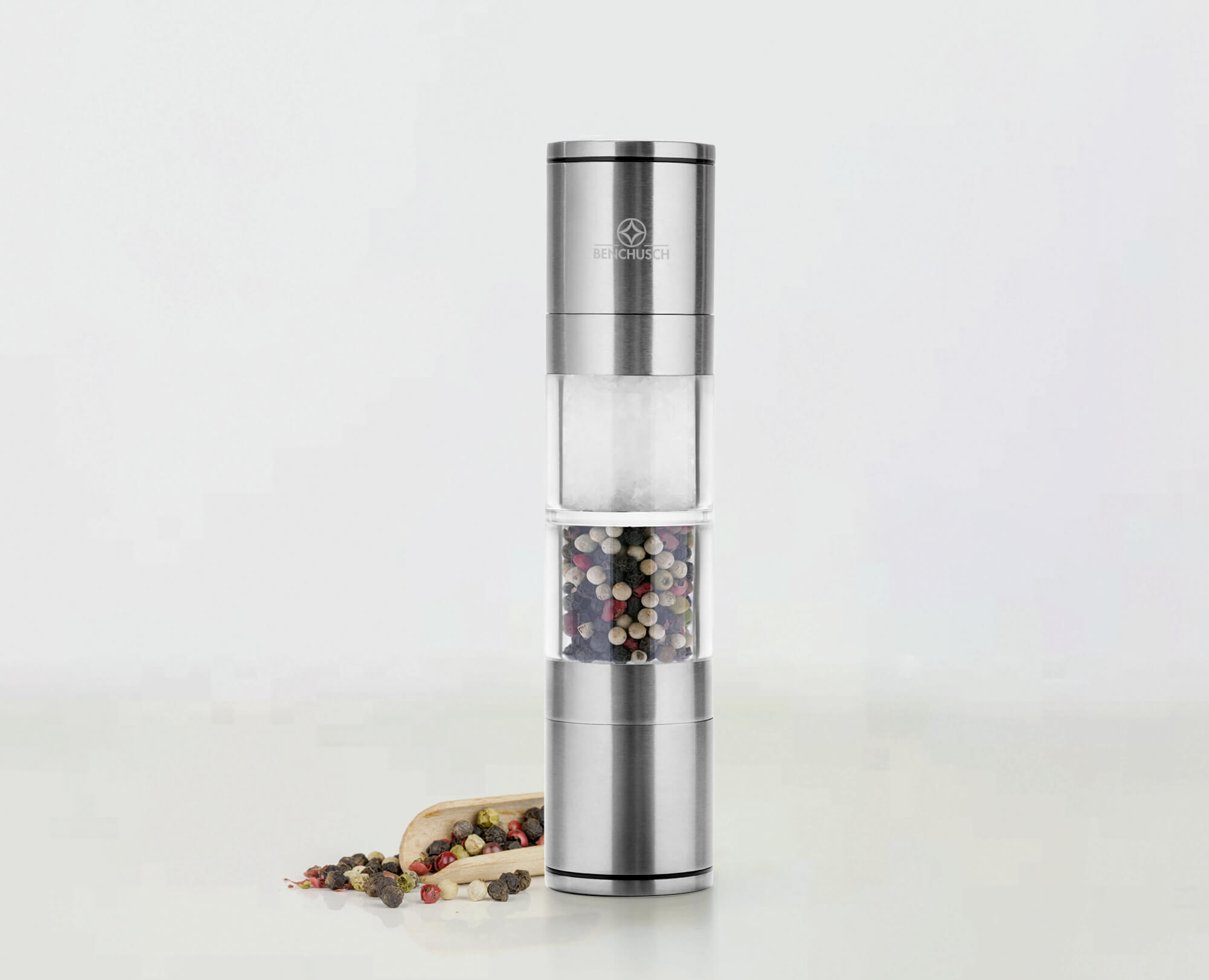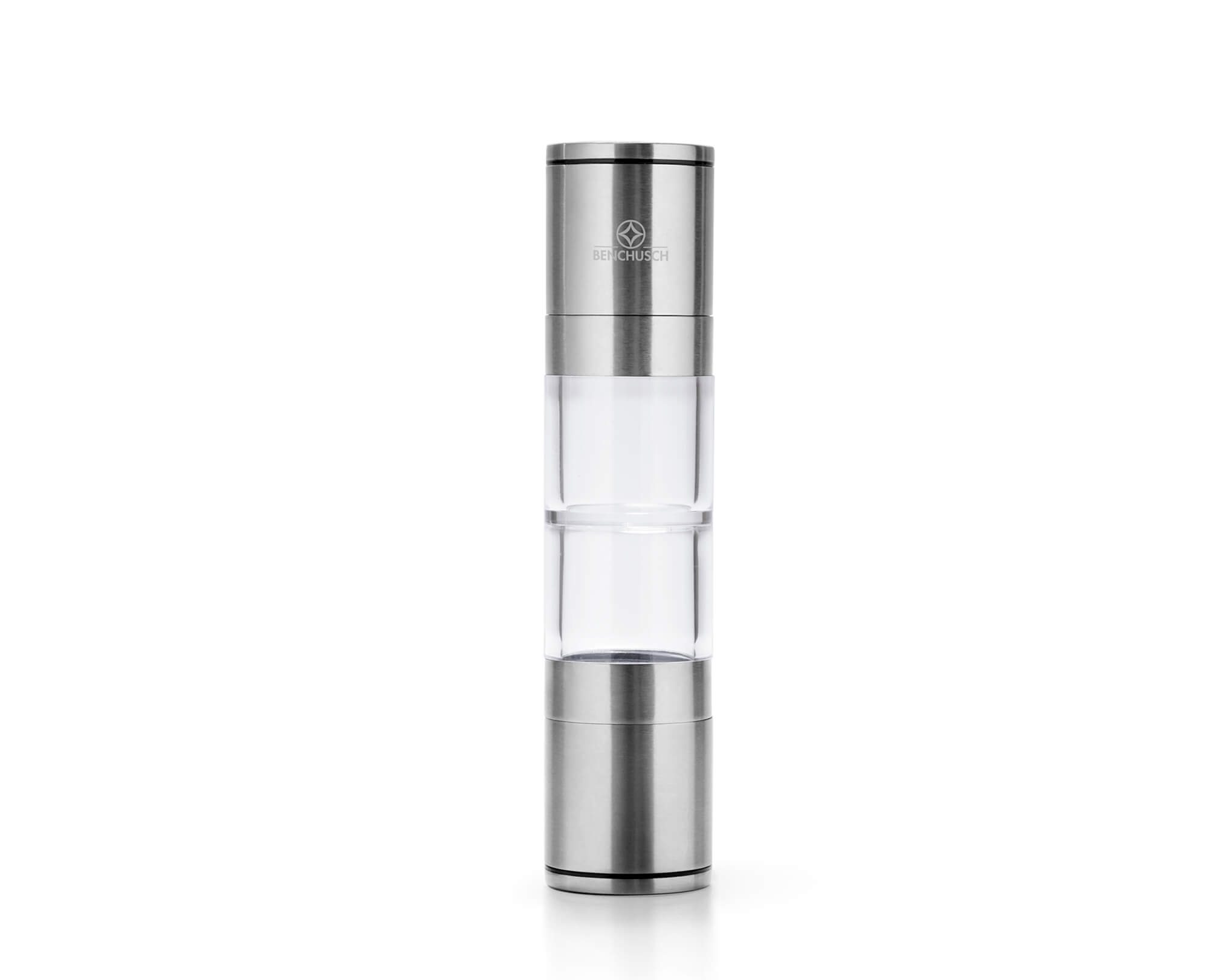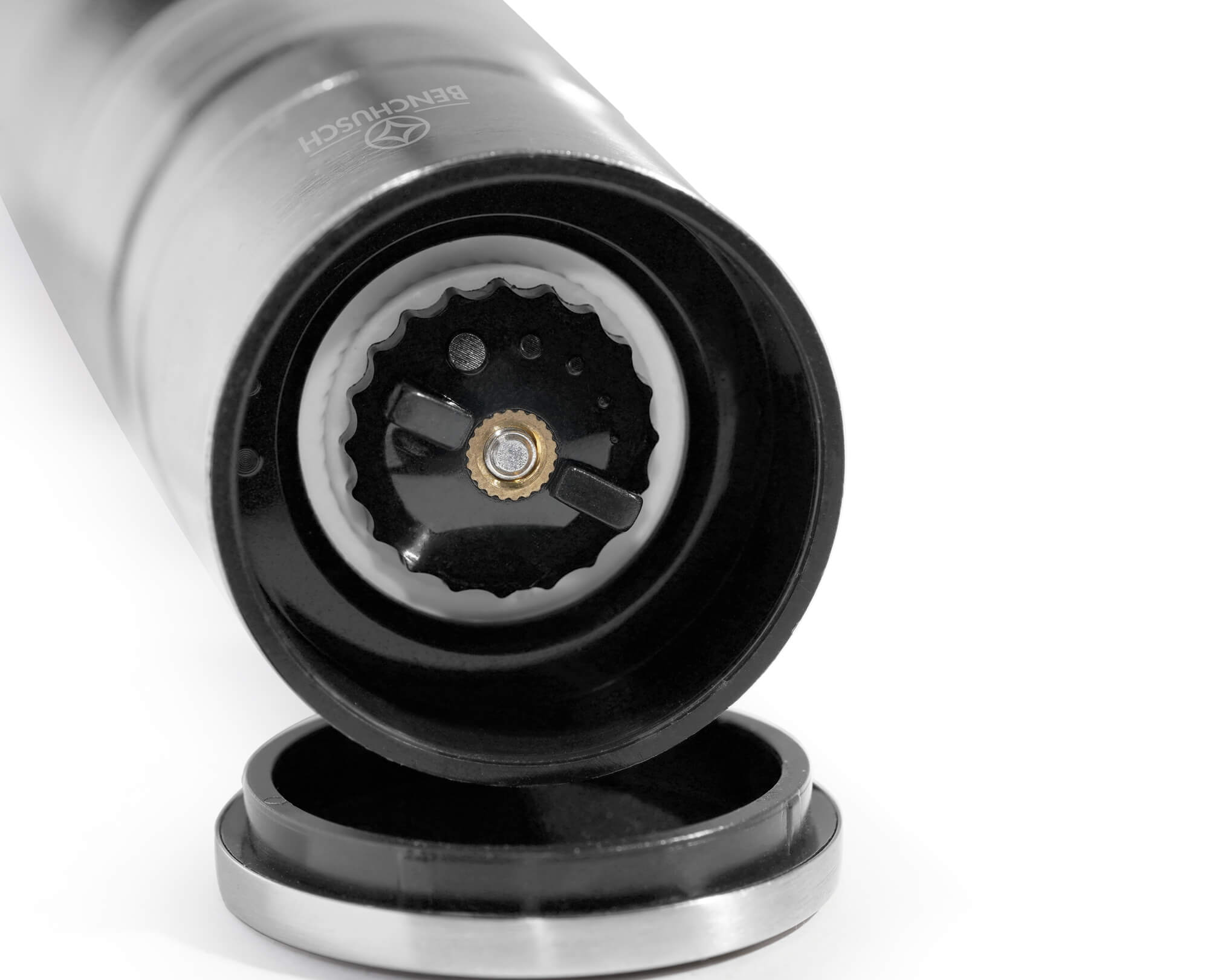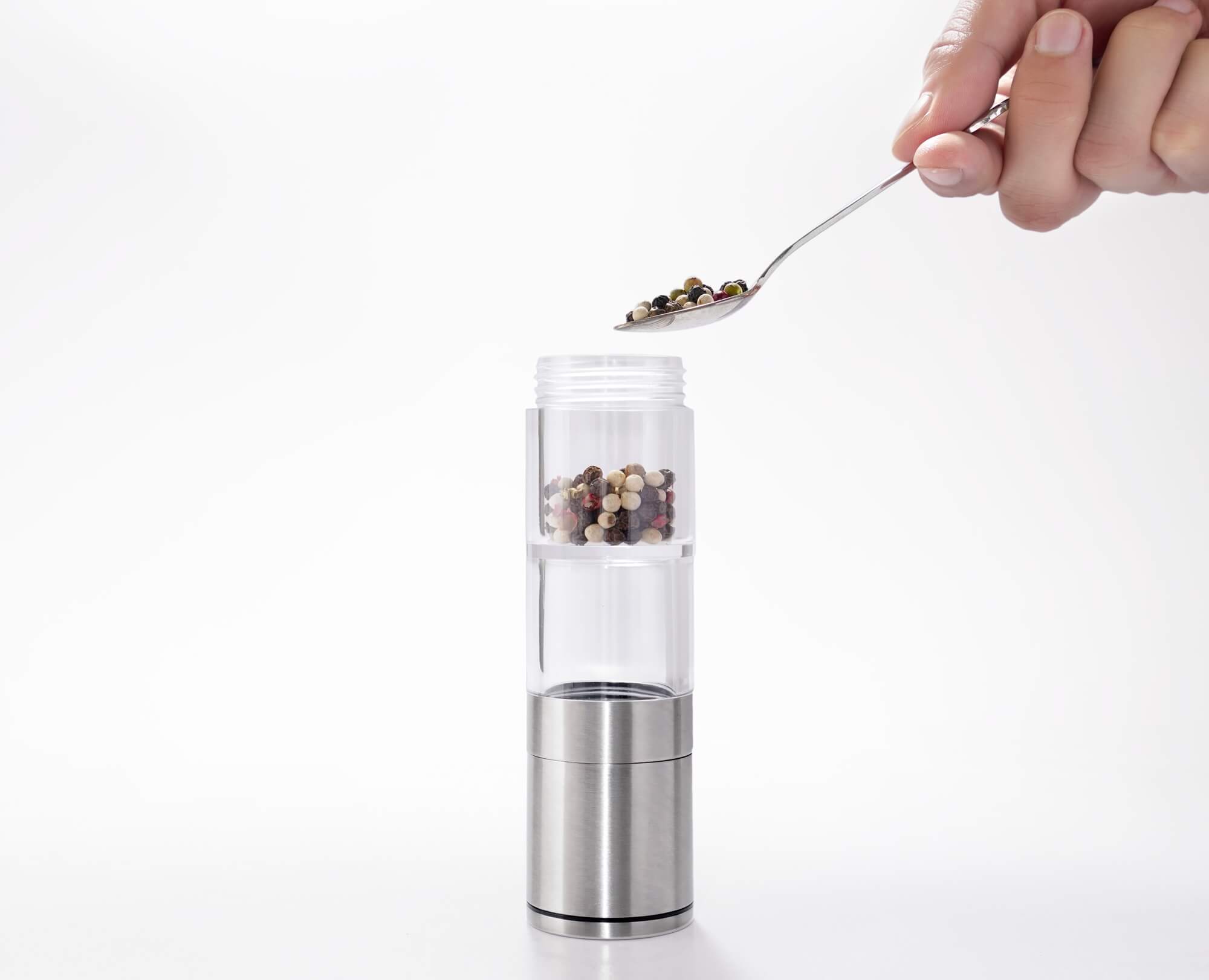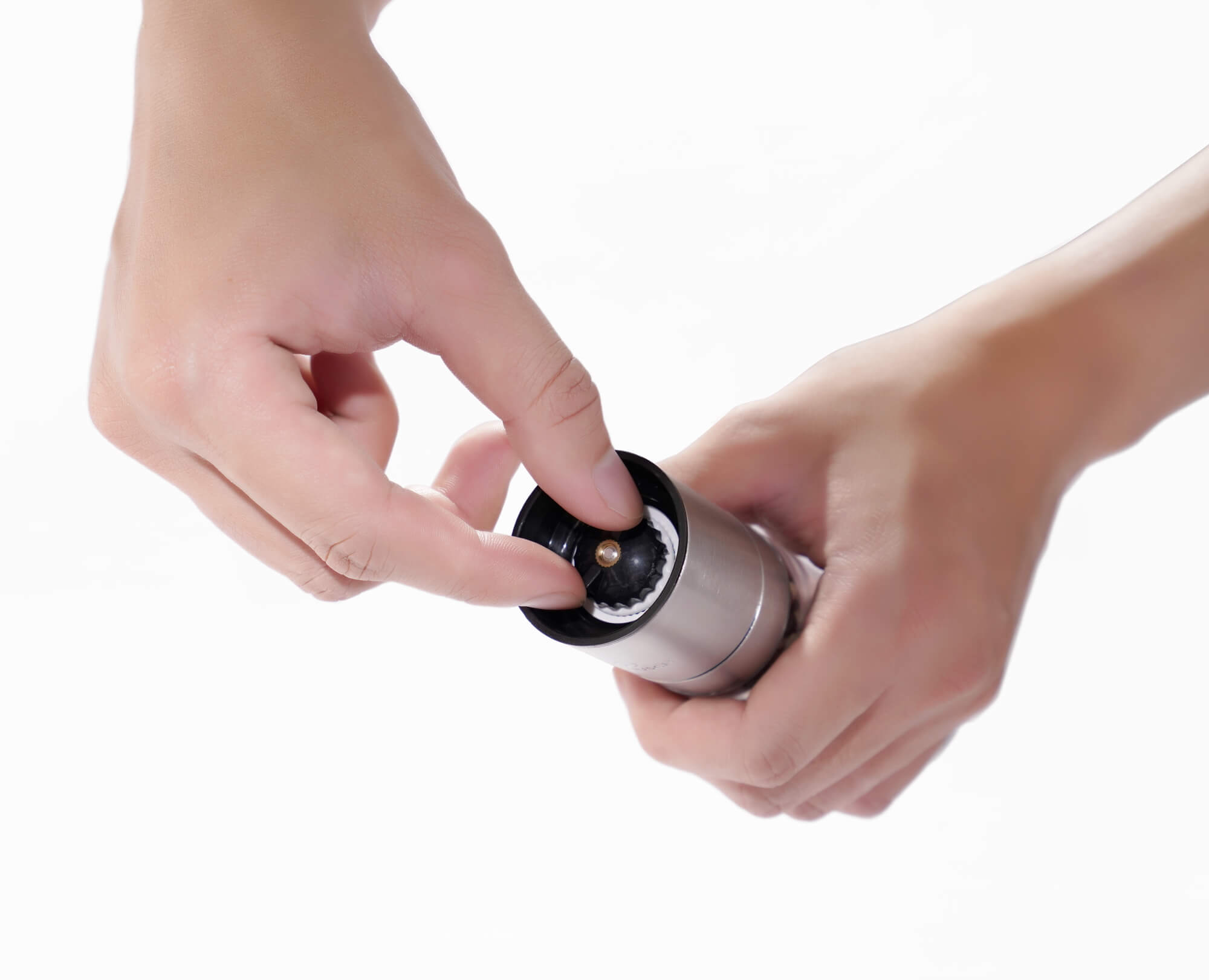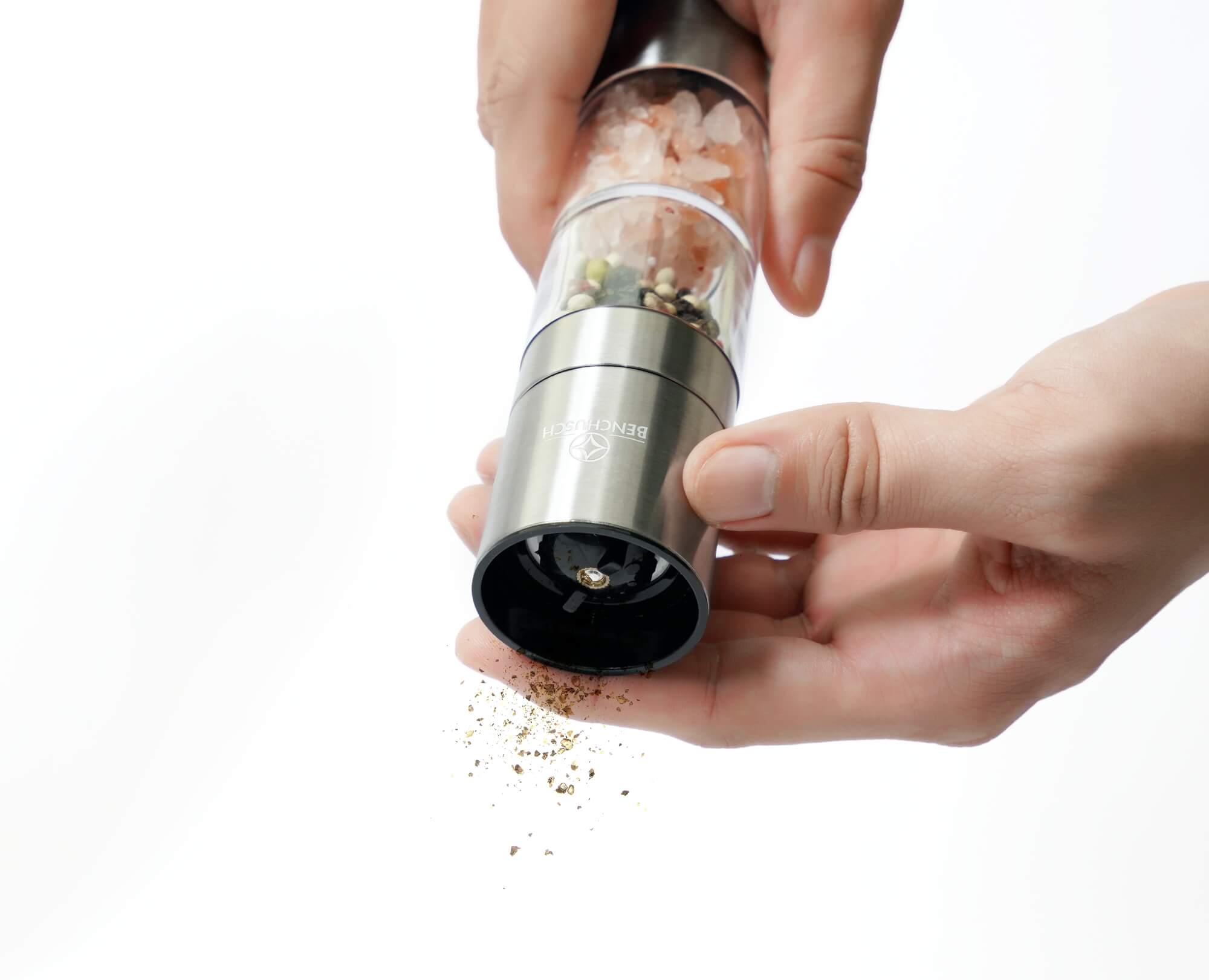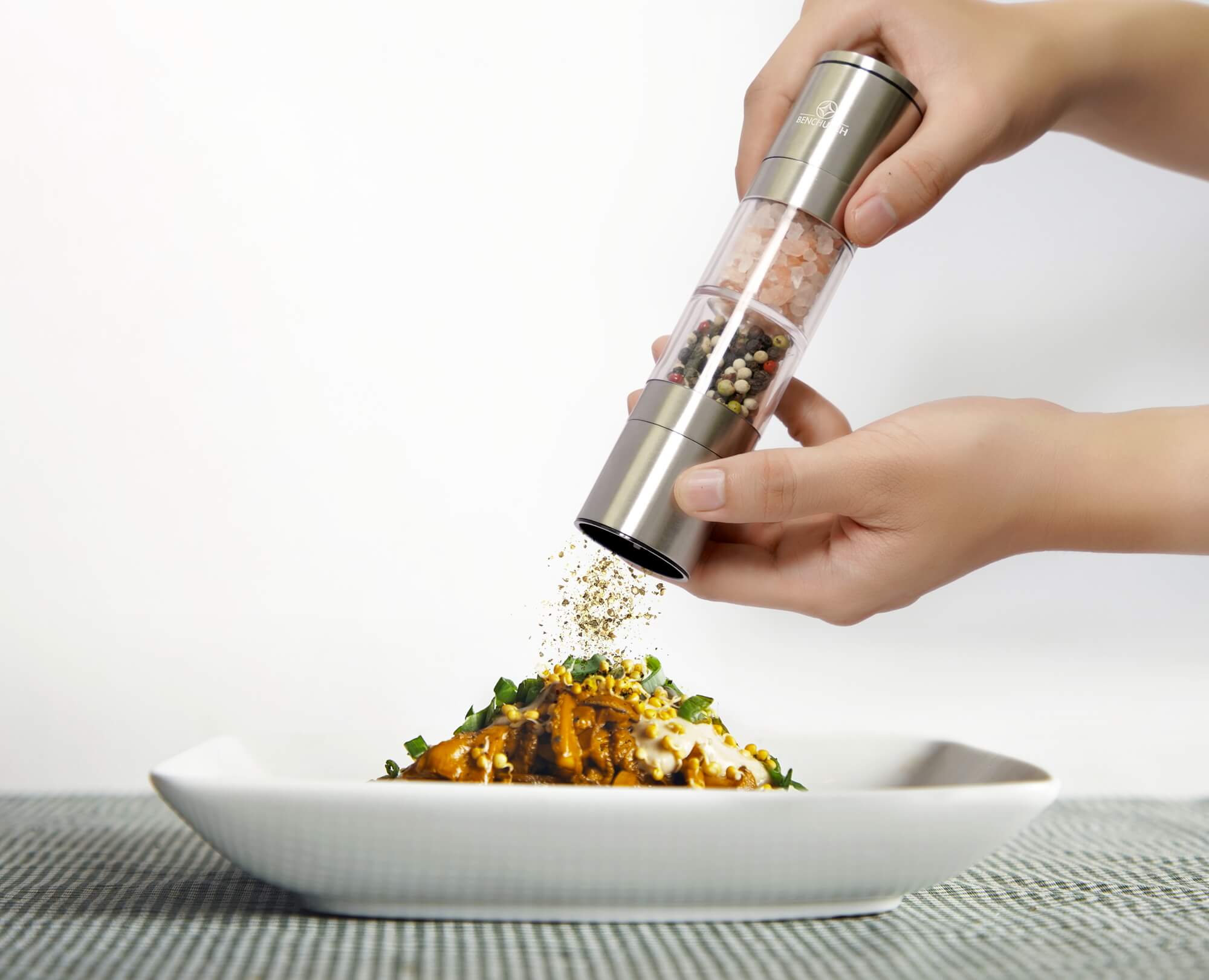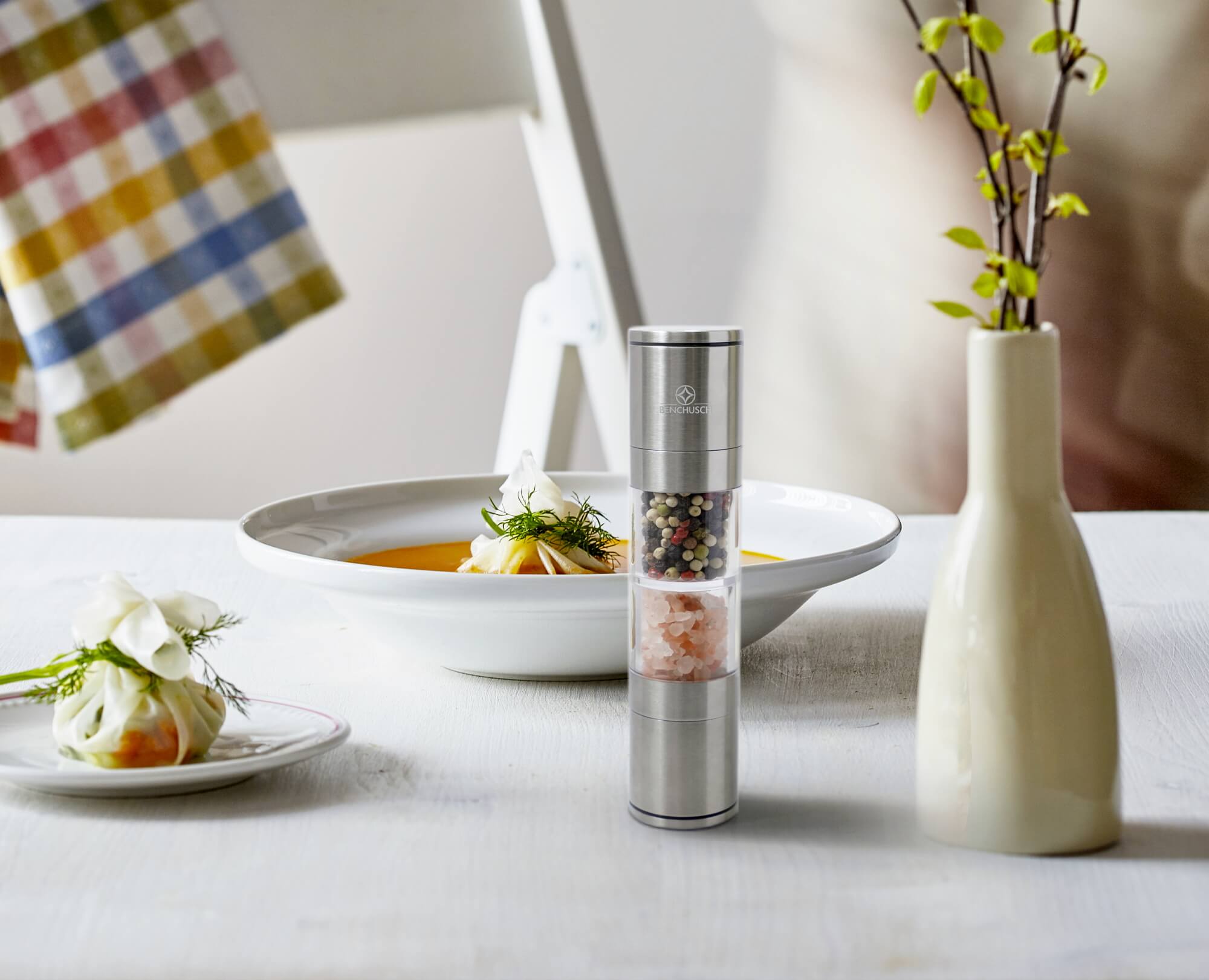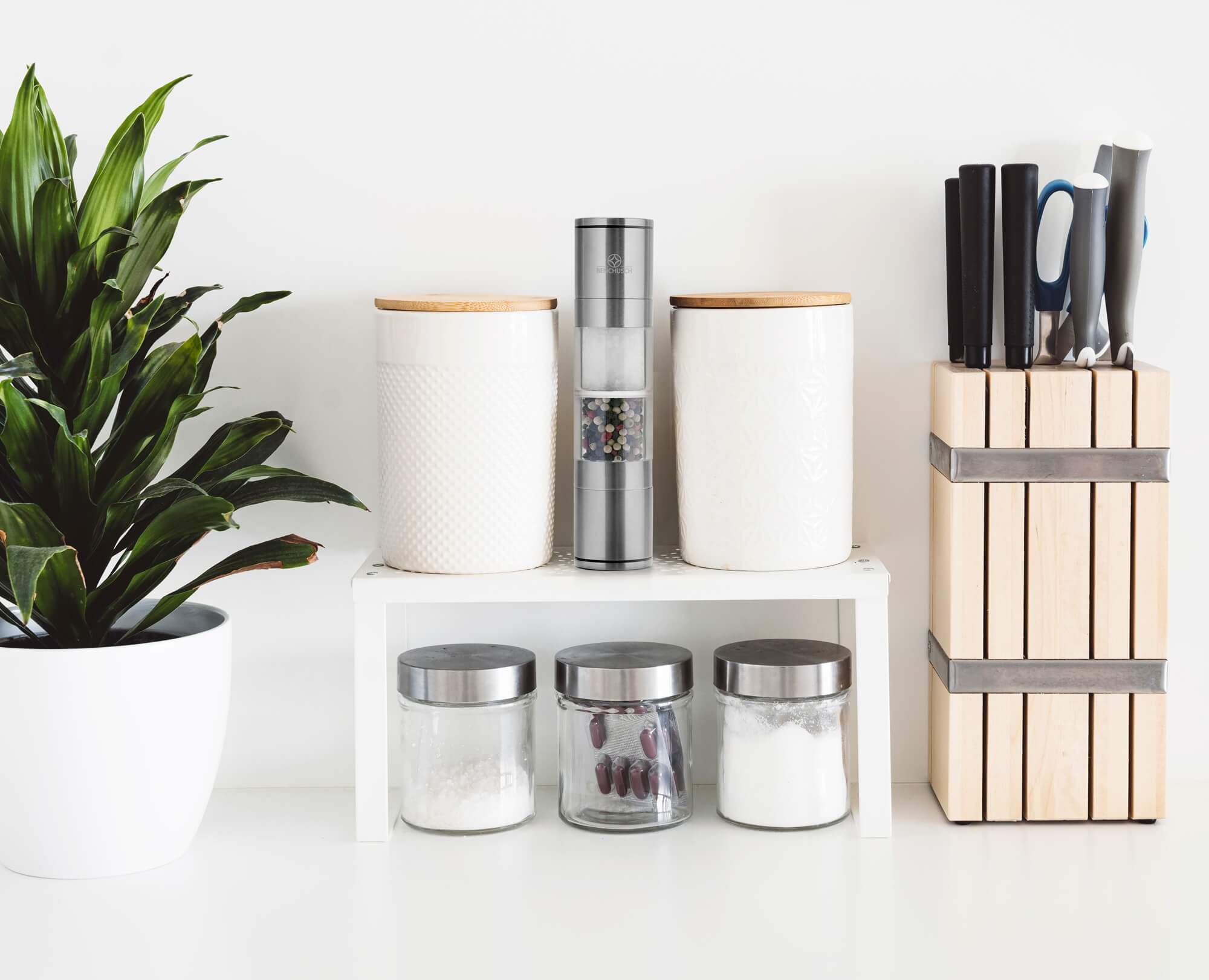 Compact 2 in 1 Salt & Pepper Grinder
Keep the freshness of your favorite spices with this grinder. It doesn't only help to grind your favorite herbs and spices efficiently, it also makes your kitchen table more nicely.
COMPACT AND CONVENIENT 2 IN 1 DESIGN – This mini pepper mill grinder is a combination of both salt and pepper grinders set into one product, giving you not only saves space in your kitchen but also looks great on your countertop or dinner table.
CERAMIC GRINDING CORE WITH ADJUSTABLE COARSENESS – The salt and pepper grinder with a ceramic rotor inside on each side features Fine to Coarse settings to better support your cooking, food prep, and even dinner table needs. Important for supporting all those recipes!
TRANSPARENT ACRYLIC CHAMBER – This 2-in-1 salt & pepper grinder features a see-through and sturdy storage chamber made of a BPA-free acrylic storage chamber. That lets you see how much salt or pepper remains inside and is also easy to refill when running out. Furthermore, you can use it to store a variety of spices such as Himalayan salt, black peppercorn, red pepper, white pepper, or other spices.

SAFETY AND QUALITY – The top and bottom of the pepper mill are made from 304 stainless steel and the body is made out of BPA-free acrylic, giving you a product that is not only durable but also safe for you and your family's health. Besides that, the cap at each end of the dual grinder also can prevent dust or insects from entering your salt or pepper, giving you healthier cooking.

TRUSTED BRAND QUALITY – Here at Benchusch, we're focused on quality products and unbeatable customer service. That's why every 2 in 1 combo salt and pepper grinder comes with our fast, reliable support and superior craftsmanship from start to finish. If you are dissatisfied with your purchase, please contact us. Our team will make every effort to respond promptly and successfully resolve all issues.
Please note: The grinders do not come filled with spices. You're free to spice up your life with your choice of seasoning.
Screw off the brushed stainless steel top from the jar & pour contents into the body. Pop off the flat stainless steel lid & turn the ceramic gear inside – right for coarse or left for a finer grind. By twisting the top, the jar's contents are ground. Just enjoy your flavor dish.
The acrylic body is dishwasher safe. 
The ceramic grinder can be cleaned with a cleaning brush.