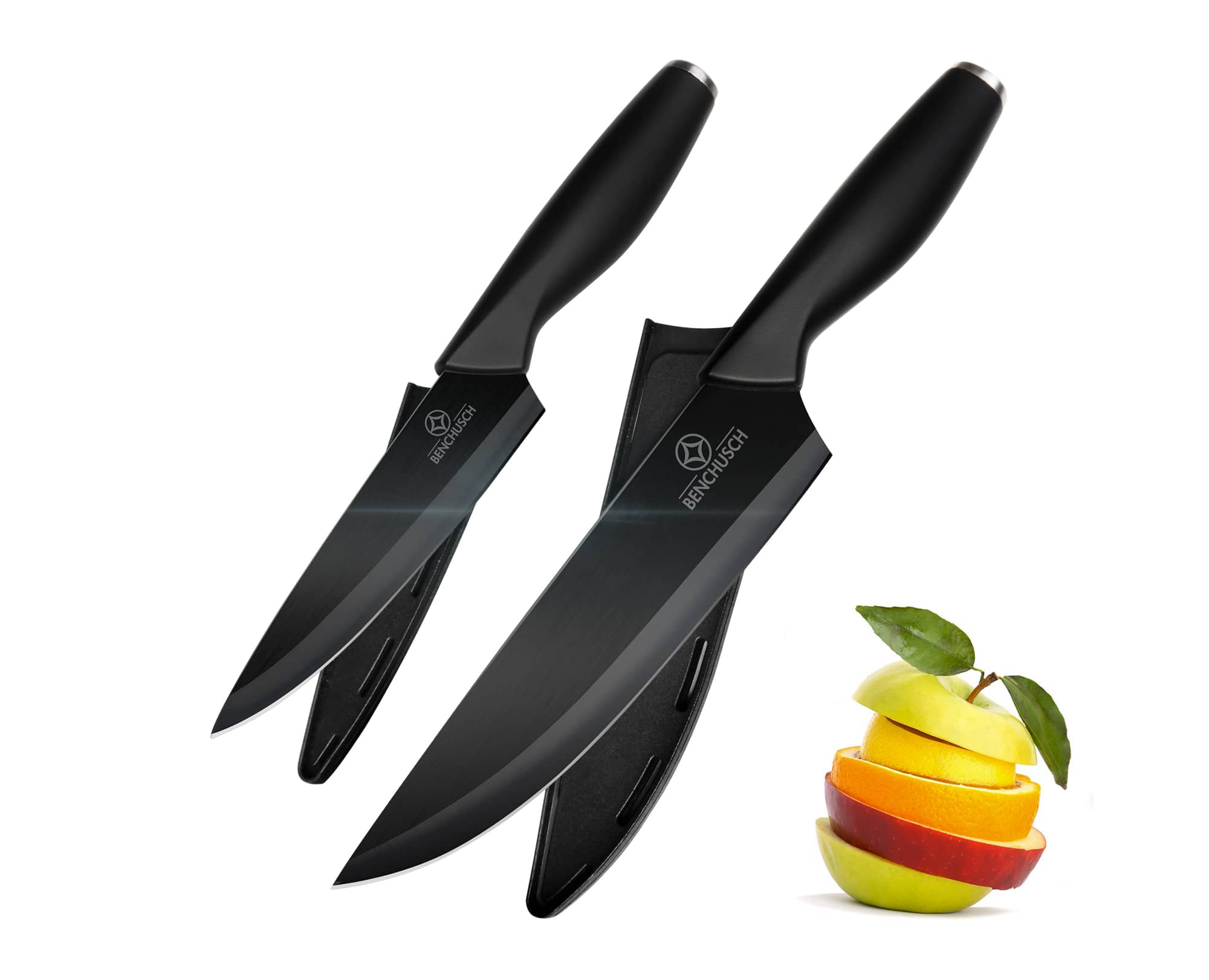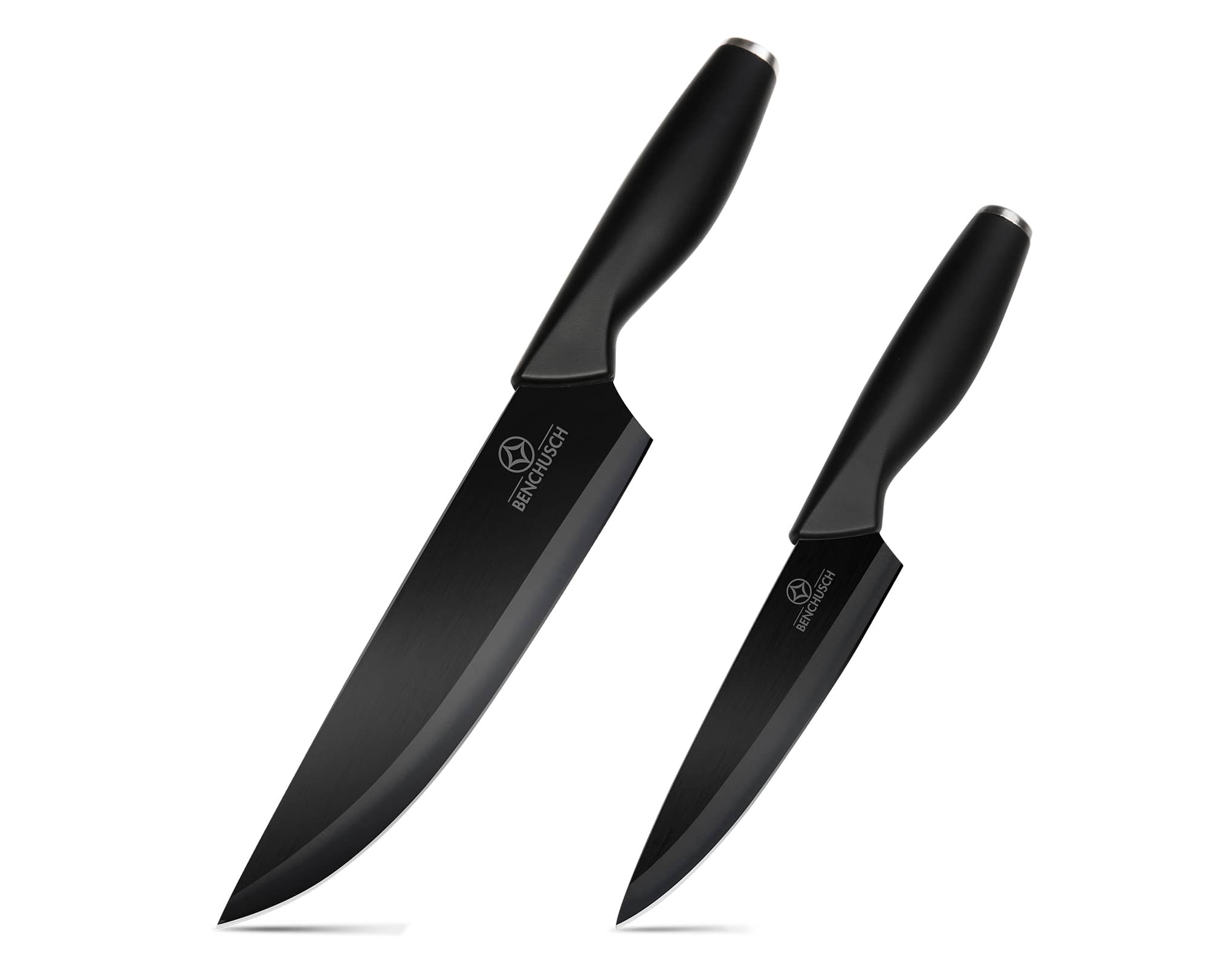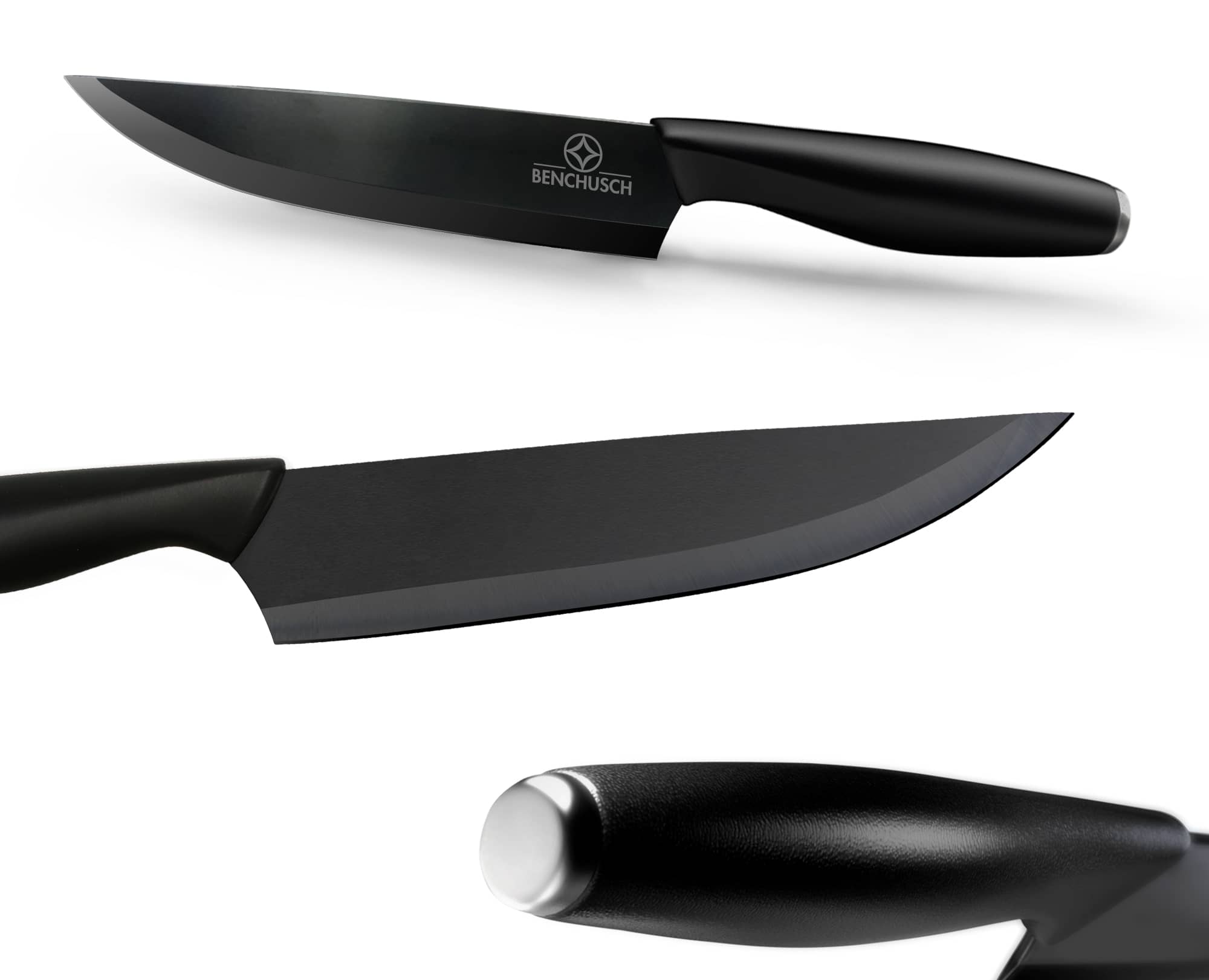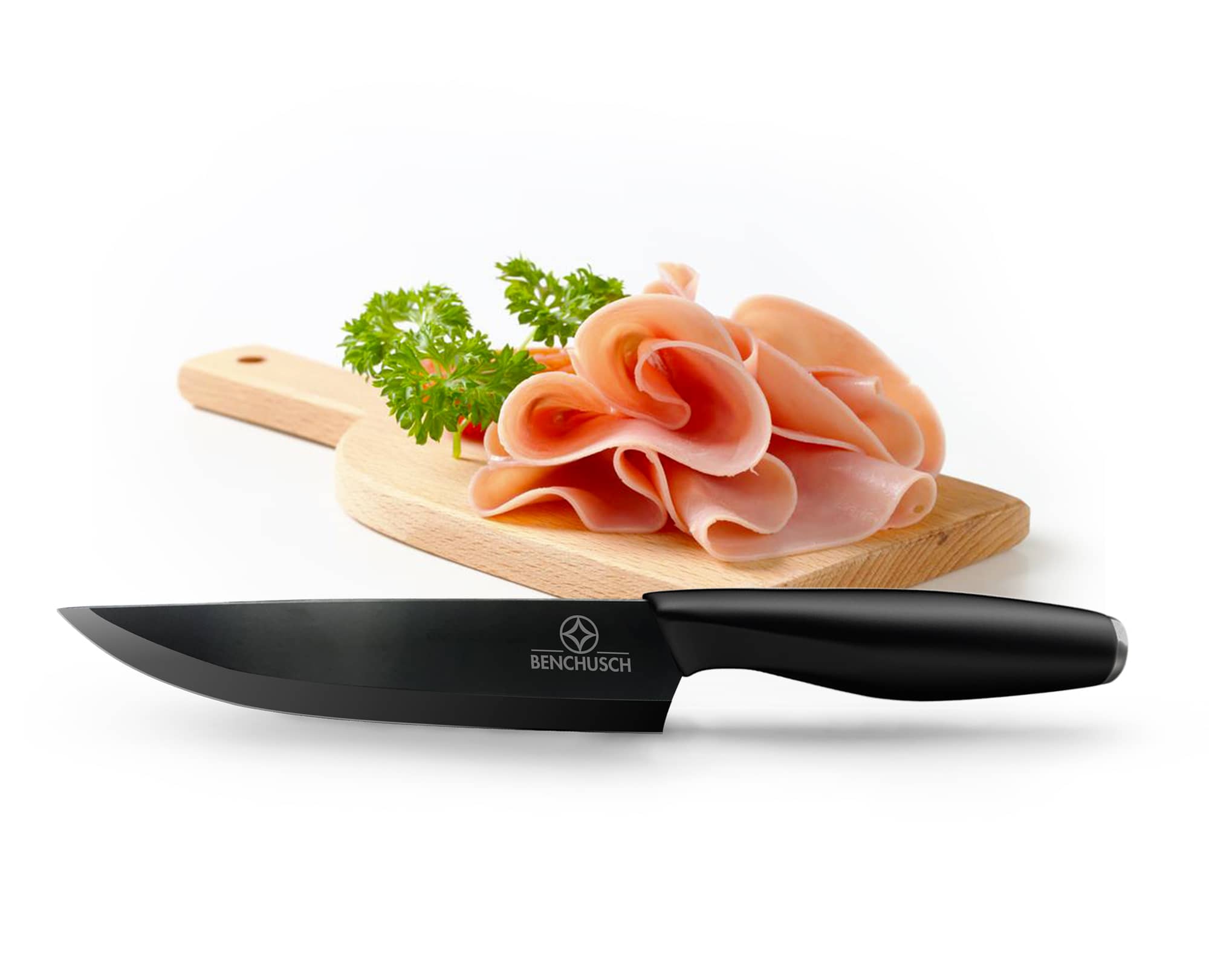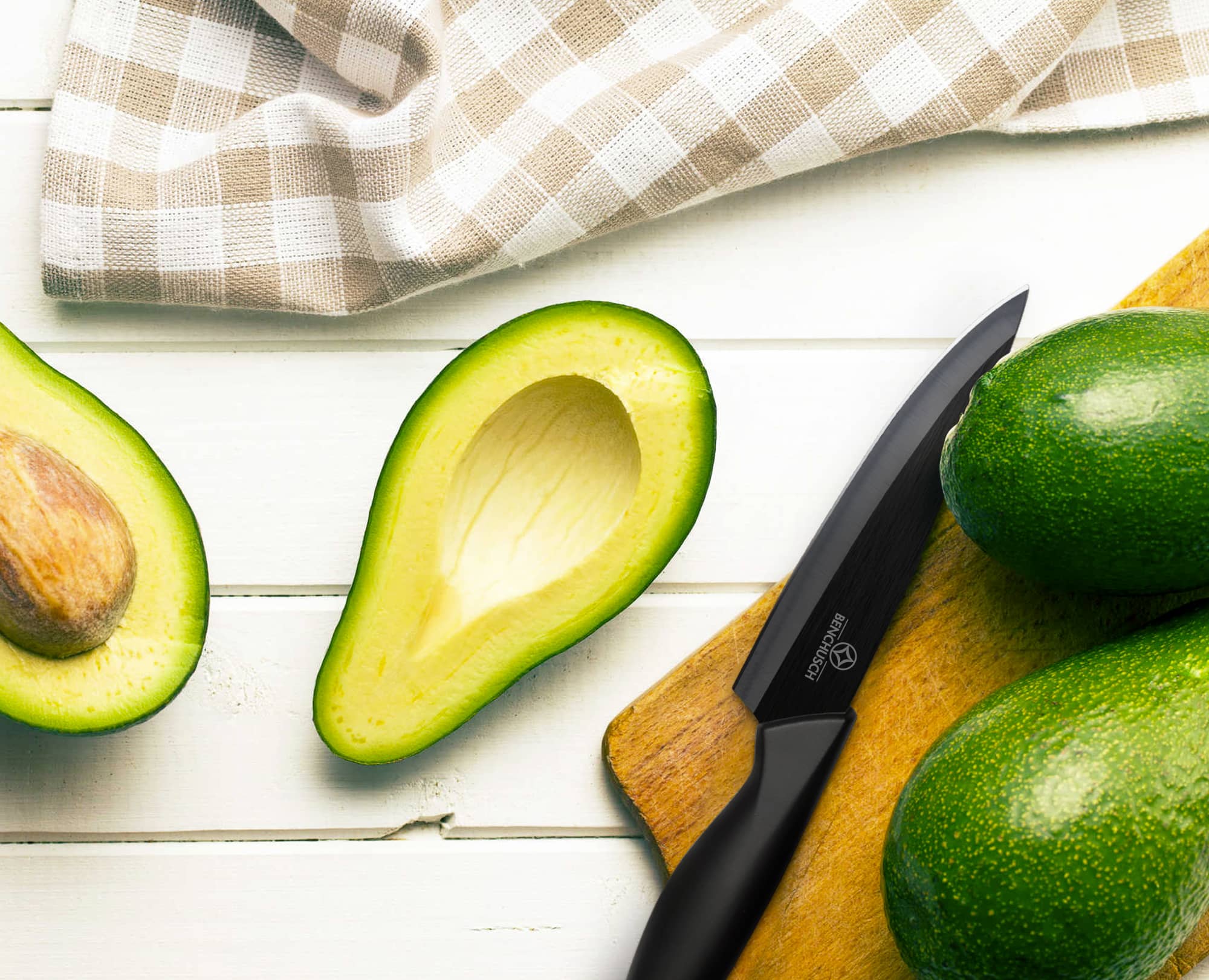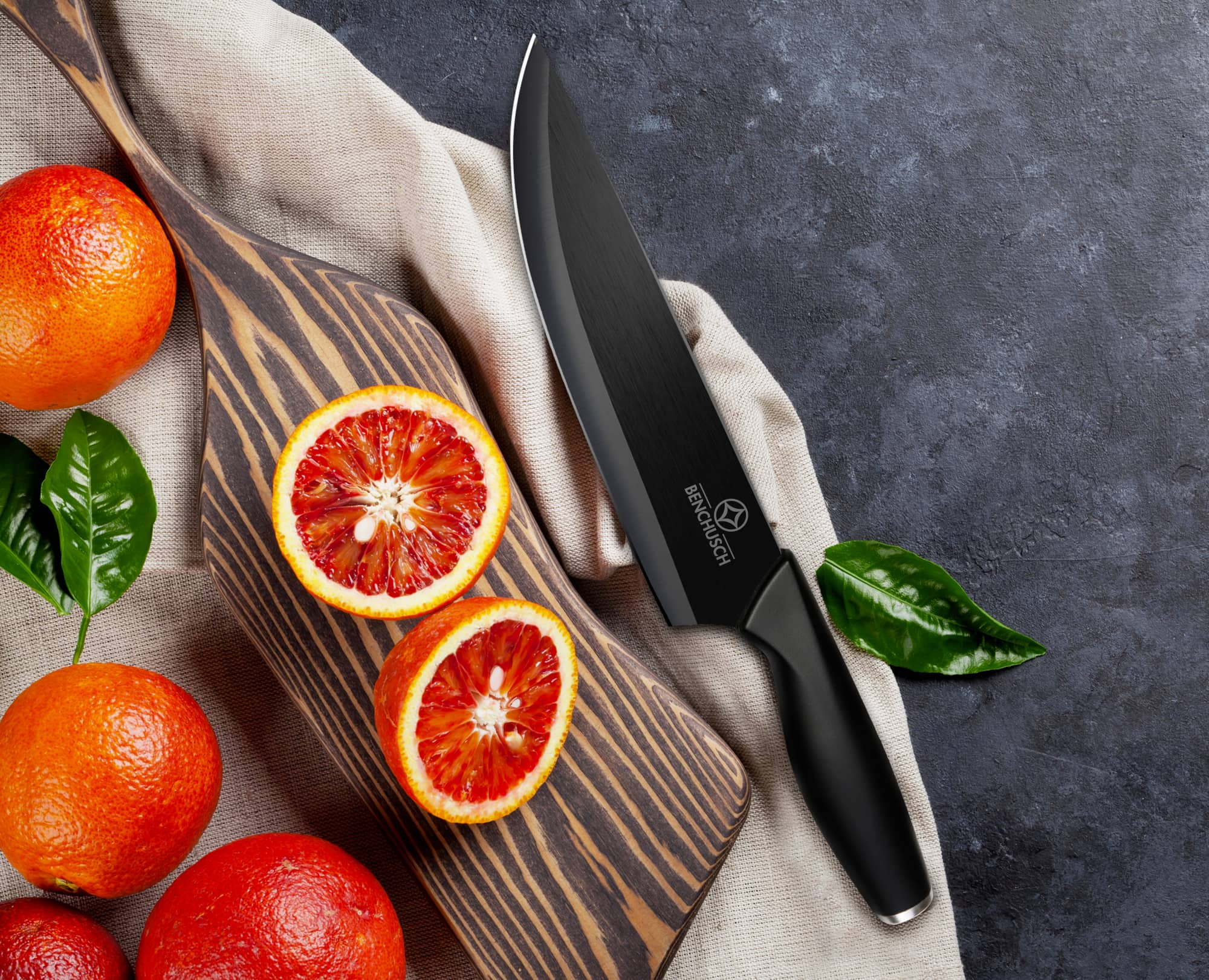 Zircornia Series Ceramic Knife Set
Benchusch Zirconia Series Knife
For every Chef, completes a tasty dish always gives the best experience, and the best dish is not only delicious taste but also have a stunning look. Understanding this, so we developed the line of Ceramic Knife- Zirconia Series. Crafted from best Ceramic with "Cold Isostatic Pressing" technology, provide the best blade with sharpness and edge retention better many times than other stainless steel knives. Besides that, the ceramic blade which keeps the food always fresh and never brown or has metallic tastes, give you the healthy and delicious dishes.
Ceramic Knife Set (5-Inch Utility Knife and 7-Inch Chef Knife) is really a masterpiece of the marvelous combination between premium material and modern technology.
ULTIMATE CERAMIC BLADE
Unrelenting Sharpness: 

sharpness up to 20 times than other cutlery. It's just easy cutting, slicing, dicing or boneless meat, fish or fruit and vegetables.

Ultra Hygiene:

 made of Zirconia, so this chef knife is naturally germ & bacteria resistant, will Never Rust or Stain.

Unparalleled Purity:

 Totally Impervious to acids, juices, oils which help to keep the freshness of food and save your health.
ERGONOMIC & COMFORT HANDLE
Ultra Lightweight:

 With Ergonomic ABS Handle & Light Weight, This knife gives you Comfort and Balance while using, you can use this knife for many hours without hand fatigue.

Safety First: 

with Free BPA Protective sheath included, your Ceramic Chef Knife is always safe in the kitchen store. Just remove the sheath and you're ready to start preparing a gourmet meal.
STAND BEHIND THE BEST KNIFE:
Unique Technology: 

Cold Isostatic Pressing (CIP) process creates a blade Harder, Stronger and more Resistant to wear.

High Sintering: 

The ceramic blades into bell kiln sintering above 1500°C for at least 4 days. It can make the blades been more heat evenly, the blades made by this way have higher density, lower porosity, and lower deformation.

Handle Injection: 

Unlike the traditional glue laminate and heat seal craft, our knives handle are formed by one-time injection molding, the processing technology that rests assured the use of the dishwasher for cleaning.

High-Quality Control:

 All our products should be inspected at least 10 times during the production process, and the products would get through the following 7 steps of inspection before leaving the factory, assure in your hand always the best knife.
► Includes: 
1* 7-inch Paring Knife/Sheath

1* 5-inch Paring Knife/Sheath
5″ utility knife and 7″ chef knife; make you more convenient on slicing through fruits, vegetables, meats…and more
Ceramic Knife
• To avoid chipping, only use wood, plastic, silicone, or rubber cutting boards.
• Do not pry, flex, twist and cut extremely hard or frozen food.
• Avoid excessive bending or dropping.
• Keep the knife in the sheath when it is not in use.
• Hand washing only.