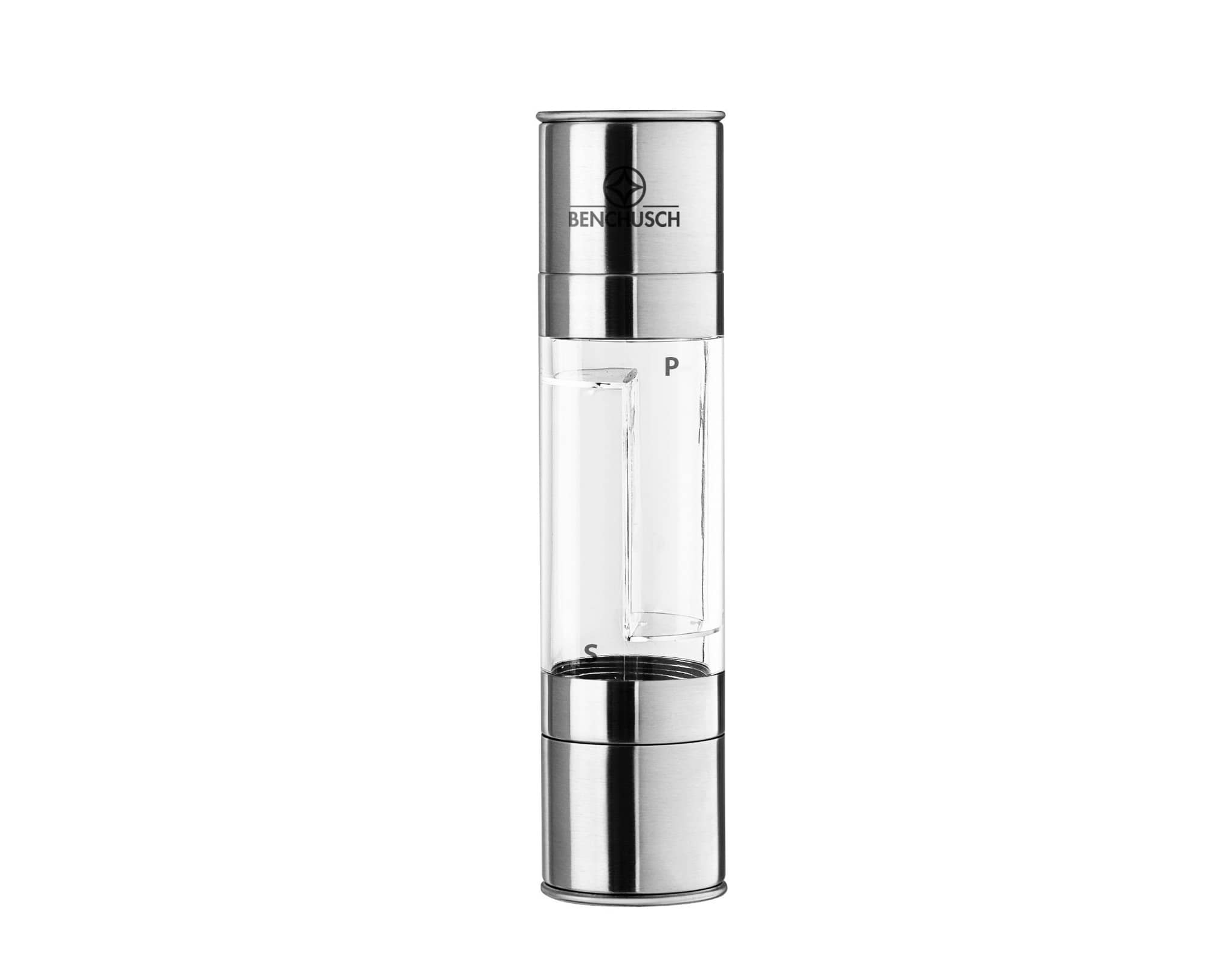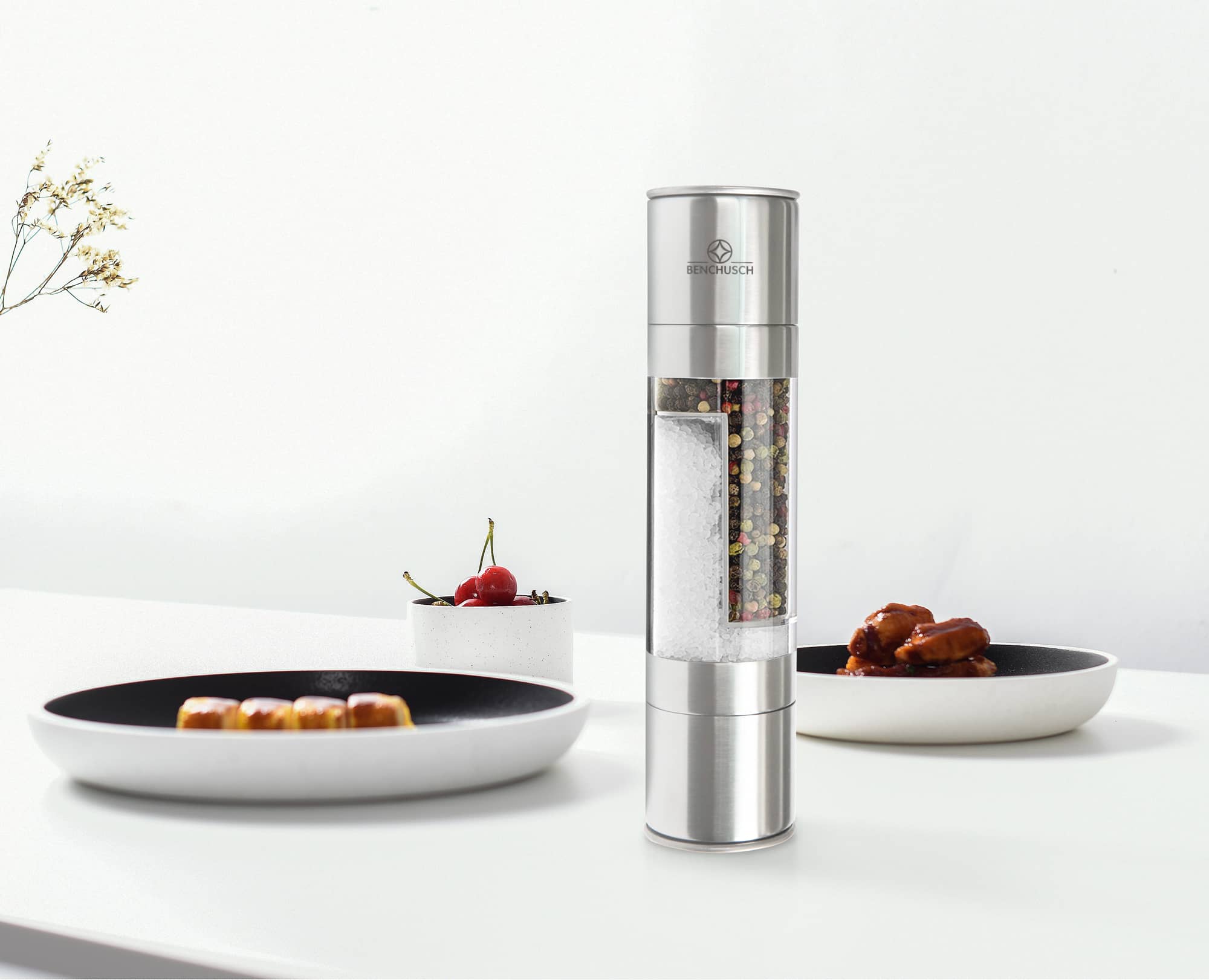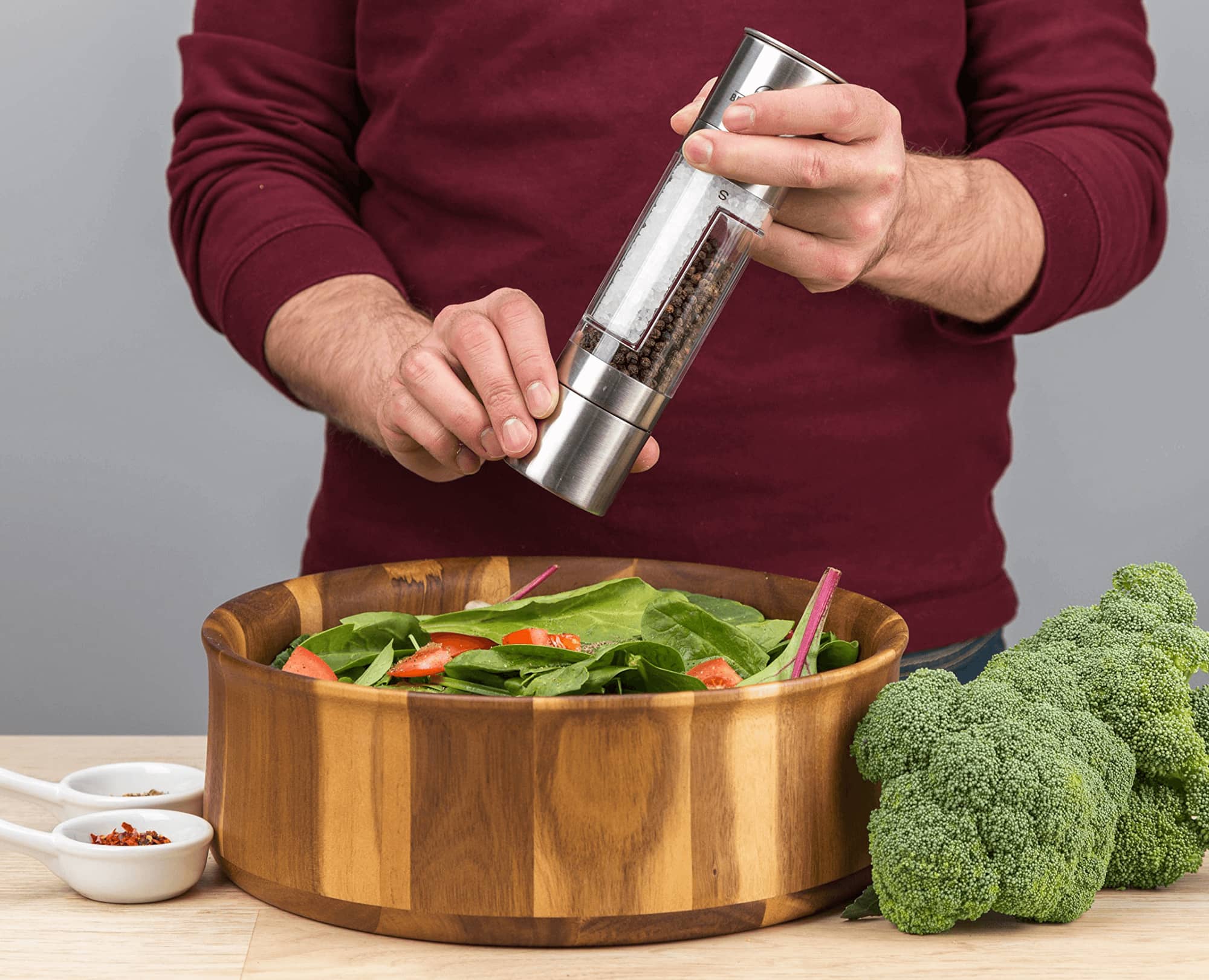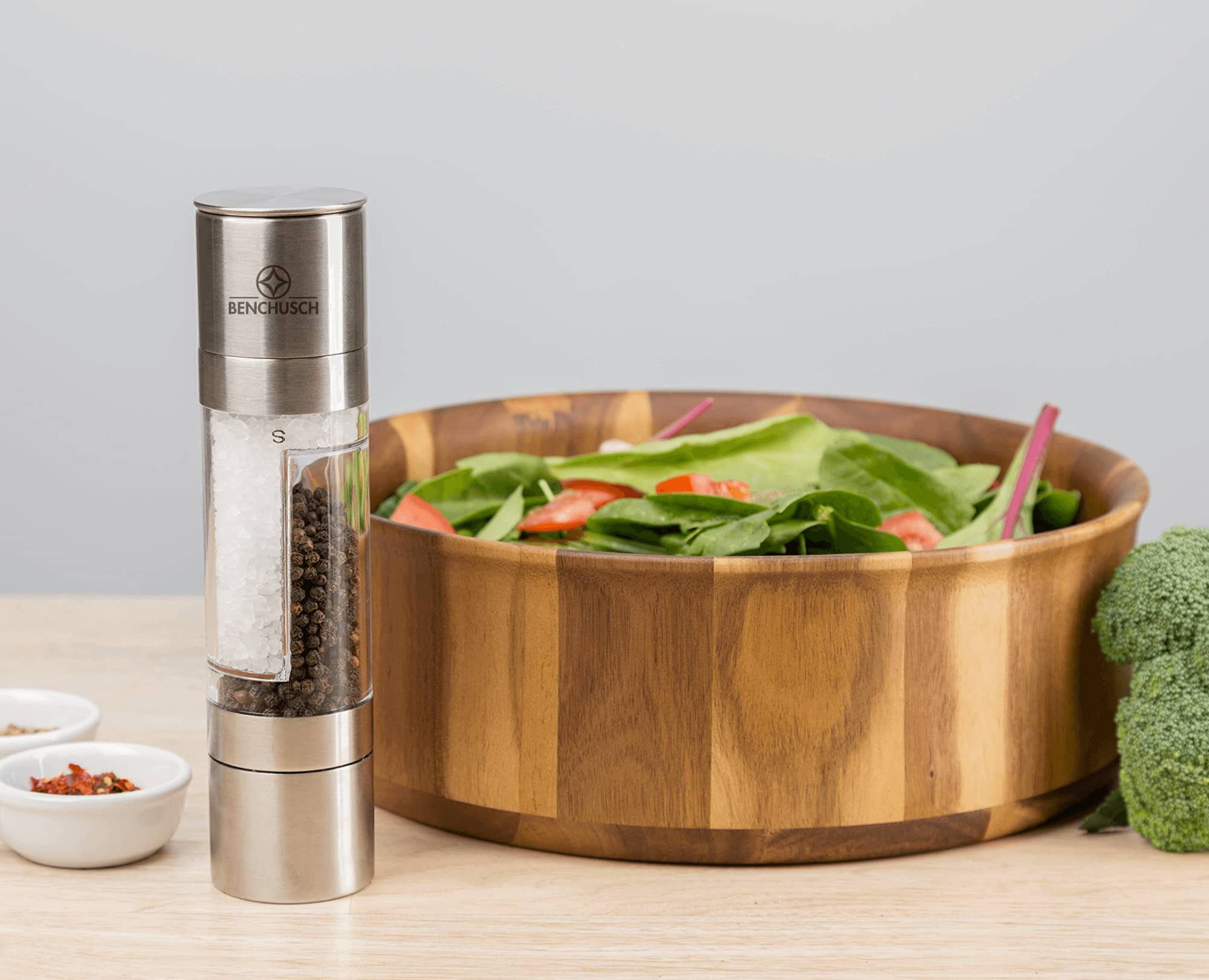 2 in 1 Salt & Pepper Grinder
Keep the freshness of your favorite spices with this grinder. It doesn't only help to grind your favorite herbs and spices efficiently, it also makes your kitchen table more nicely.
ULTILITY KITCHEN UTENSIL: Benchusch Salt & Pepper Grinder 2 in 1 is truly a multi-purpose mill for grinding peppercorns, salt and other spices. It is produced to eliminate the distress of purchasing and using multiple grinders.

ELEGANT & EFFICIENT DESIGN: Double-ended design offers multi-uses for a variety of spices. It is polished to provide smoother operations for every level of grinding. Moreover, the harmonious combination between the premium stainless steel cover and the crystal acrylic container supports the overall universal and clear construction.

ADJUSTABLE CERAMIC GRINDER: Quickly adjust from fine to coarse by a tuning of the knob on the top of ceramic grinder.

EASY & QUICK TO USE: Three simple steps: Simply add your favorite type of spice, grind and elegantly season the plate off by serving freshly ground spices on your food.

100% SATISFACTION GUARANTEE: Your satisfaction is our top priority. If you are not satisfied with the purchase of the Benchusch Salt & Pepper Grinder 2 in 1, we will refund 100% of your money without questions asked.
Please note: The grinders do not come filled with spices. You're free to spice up your life with your choice of seasoning.
Screw off the brushed stainless steel top from the jar & pour contents into the body. Pop off the flat stainless steel lid & turn the ceramic gear inside – right for coarse or left for a finer grind. By twisting the top, the jar's contents are ground. Just enjoy your flavor dish.
The acrylic body is dishwasher safe. 
The ceramic grinder can be cleaned with a cleaning brush.  
{{ reviewsTotal }}
Review
{{ reviewsTotal }}
Reviews