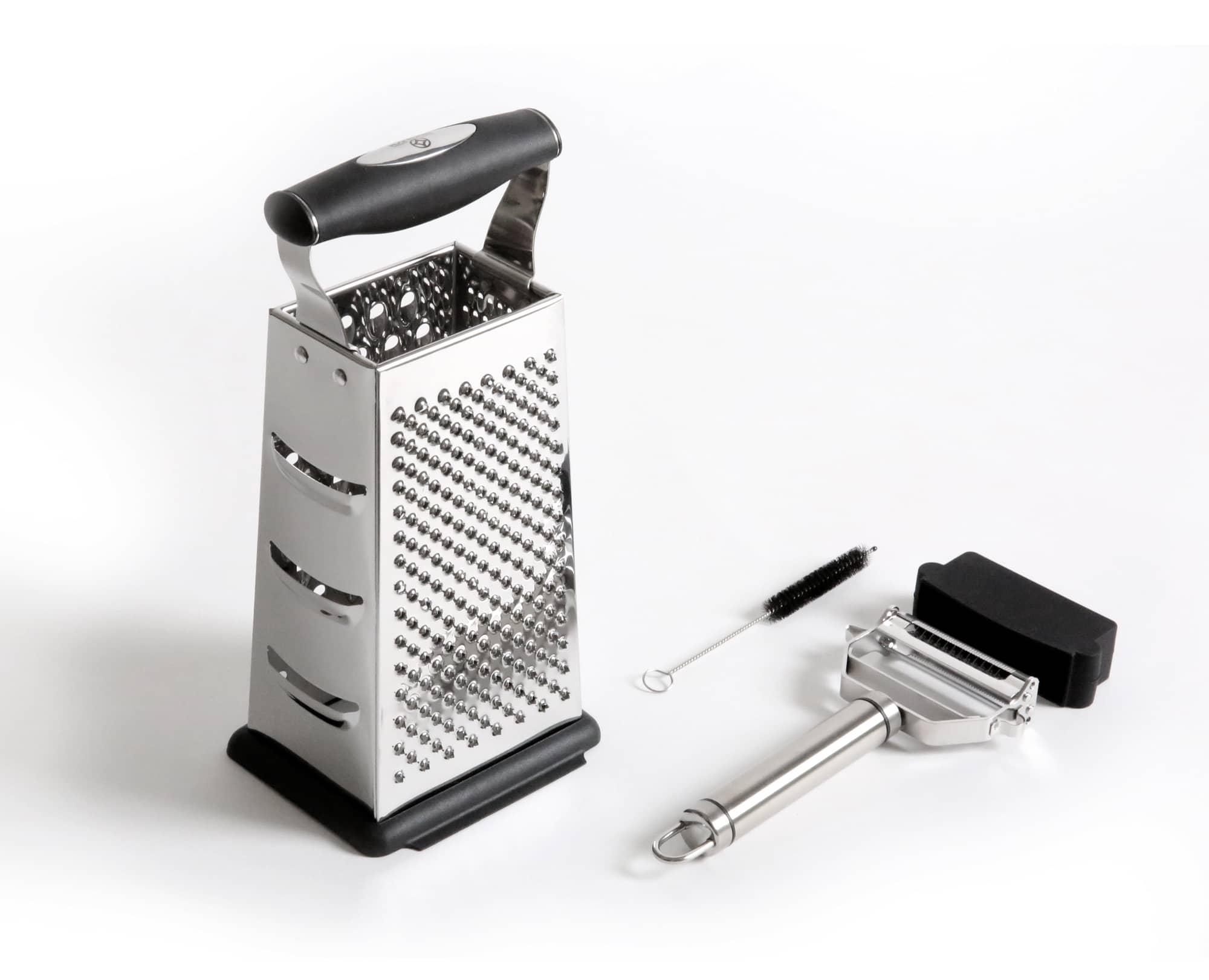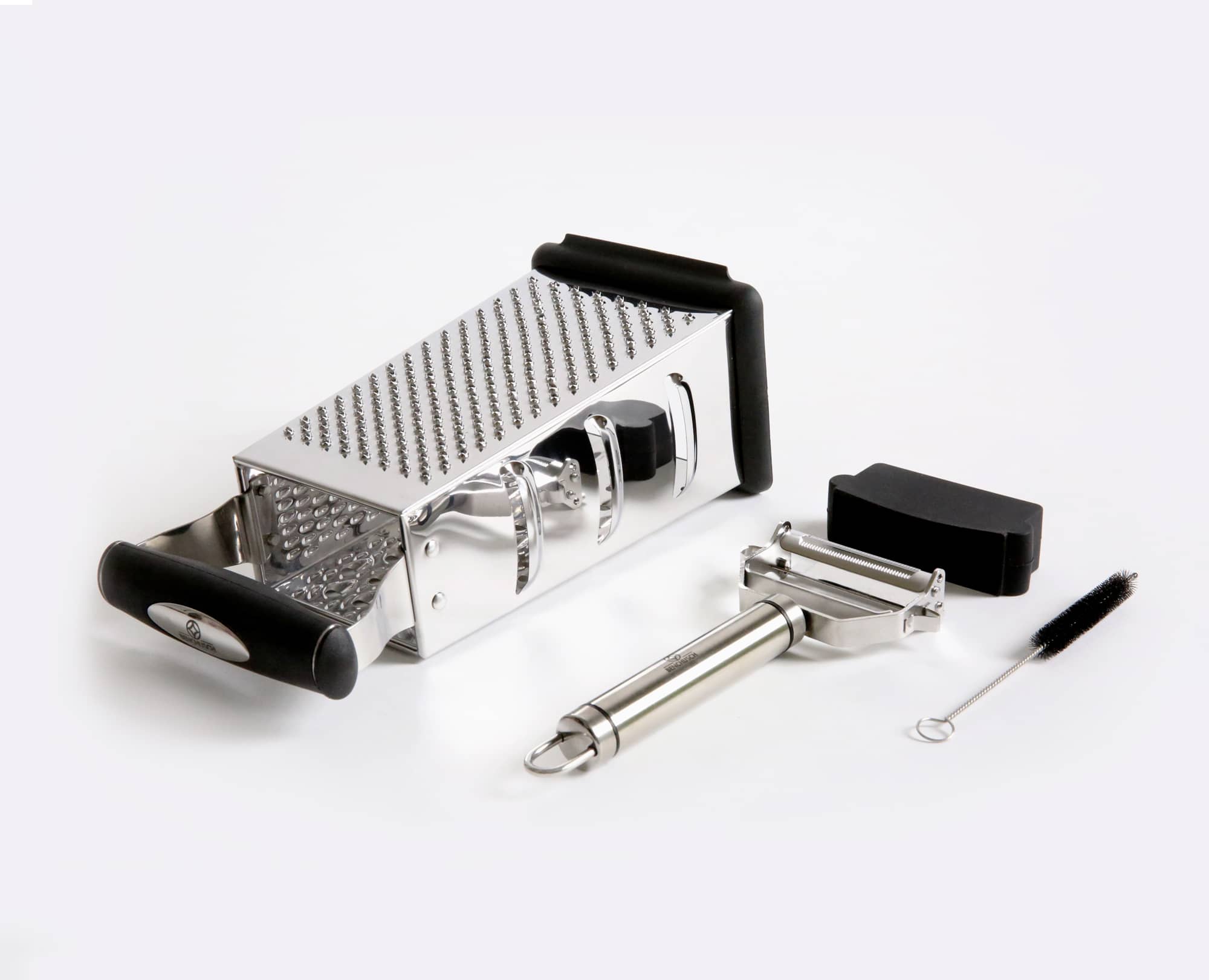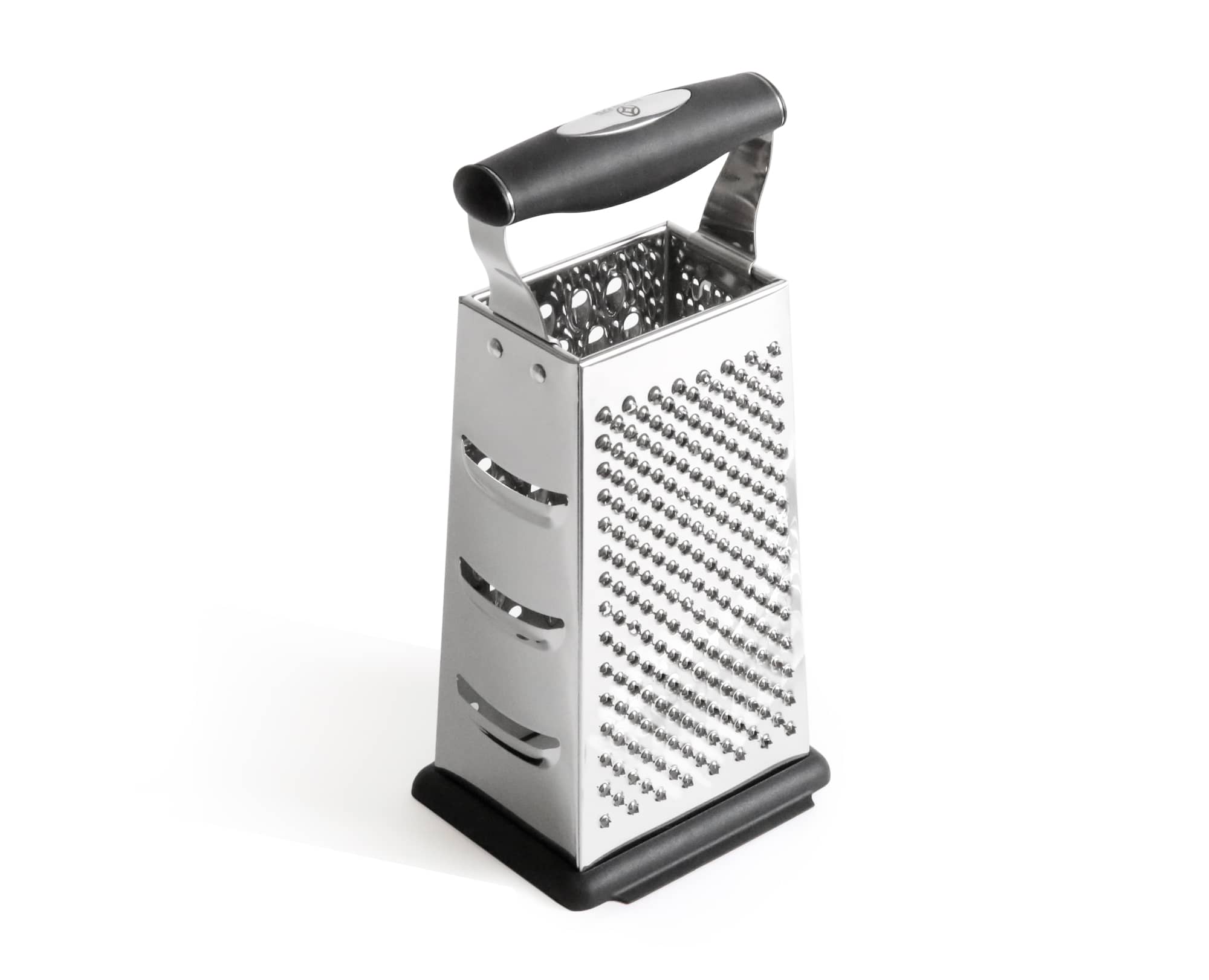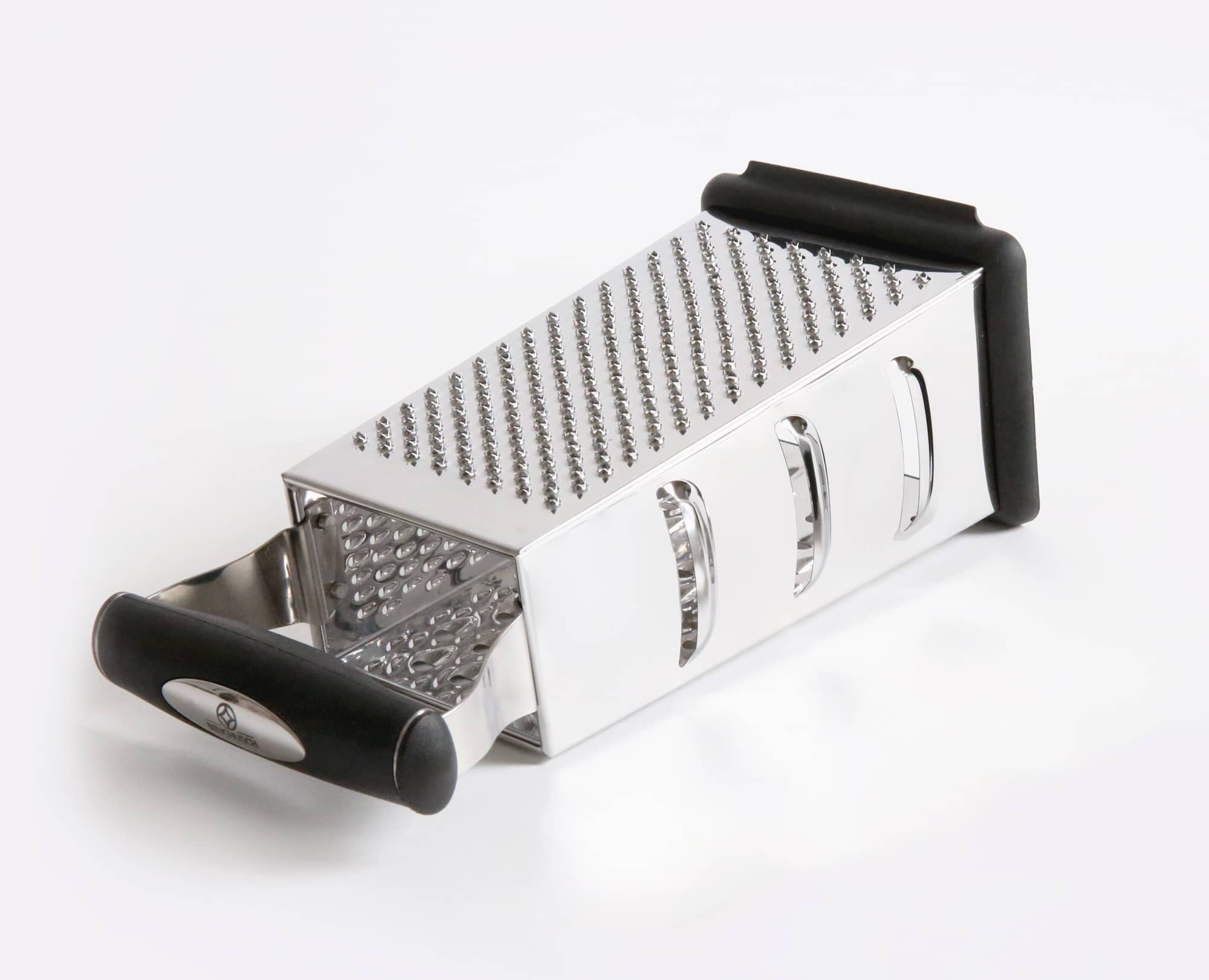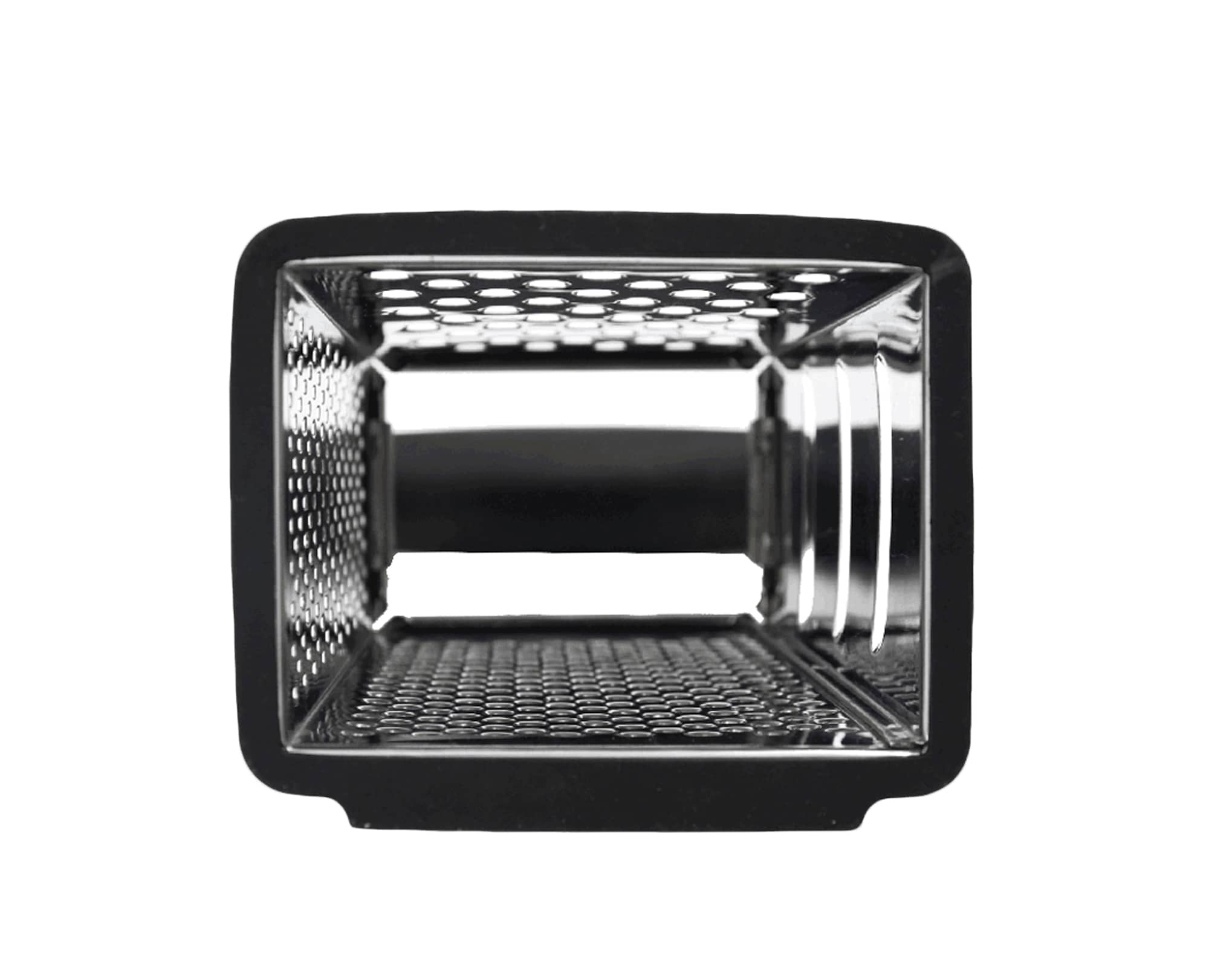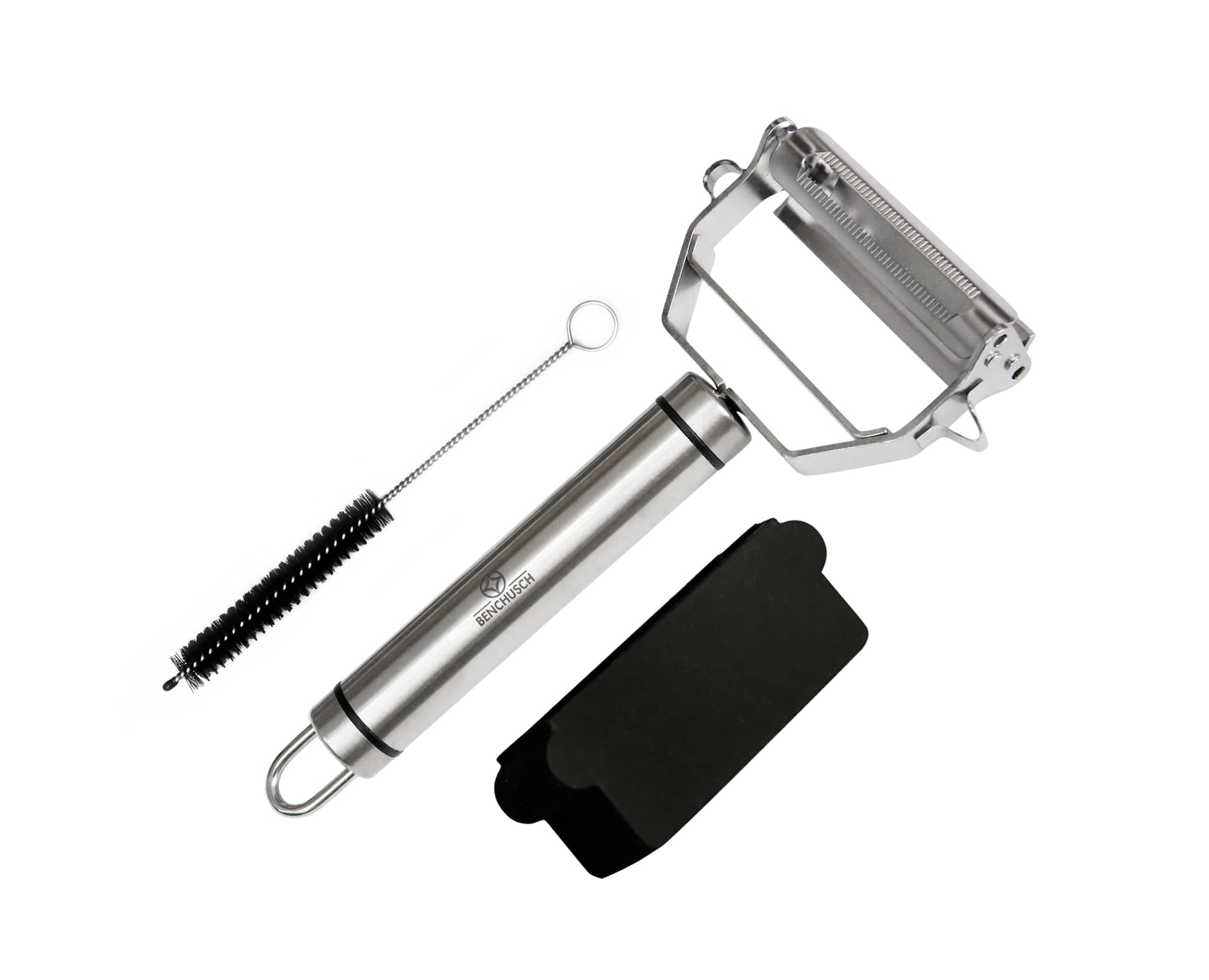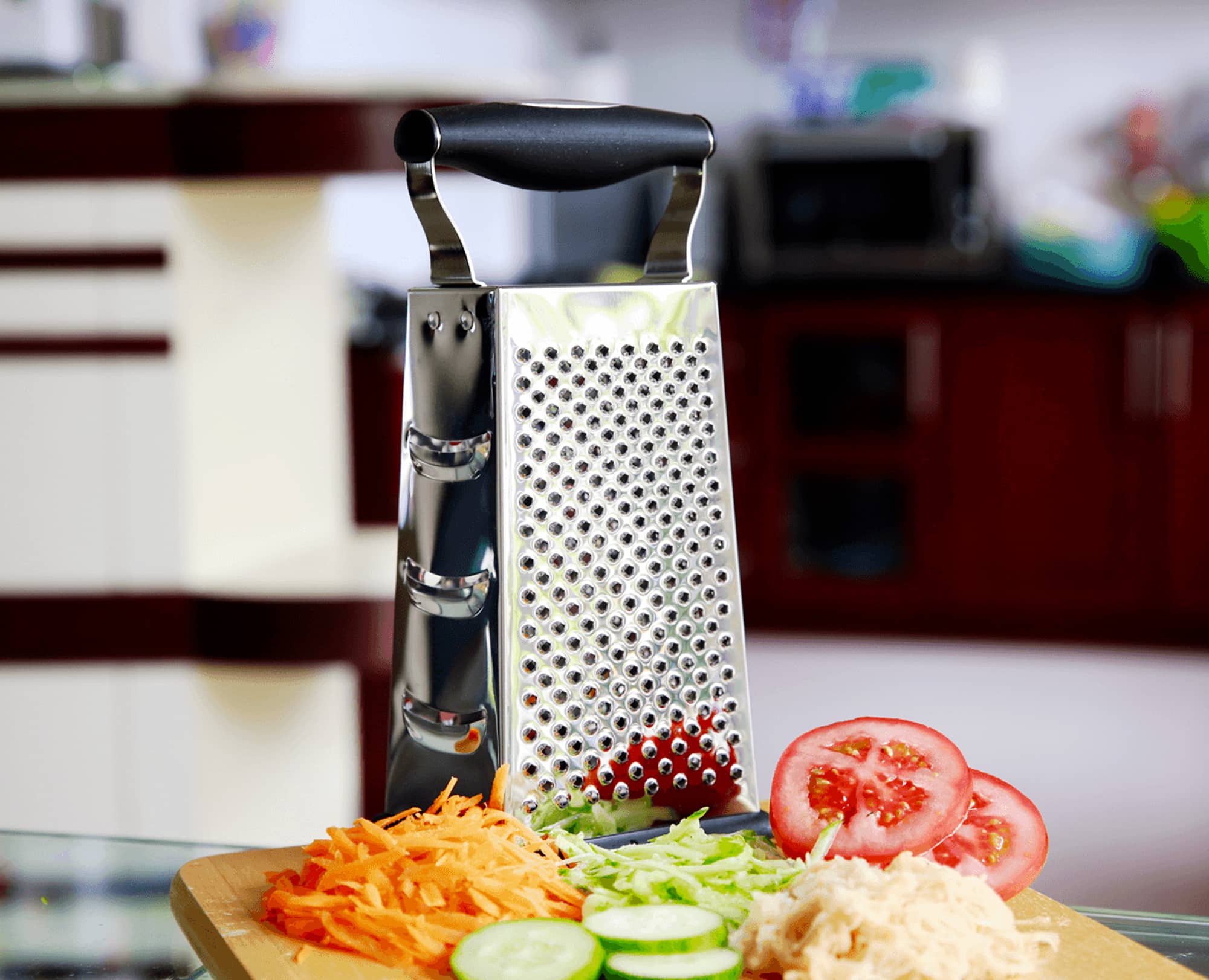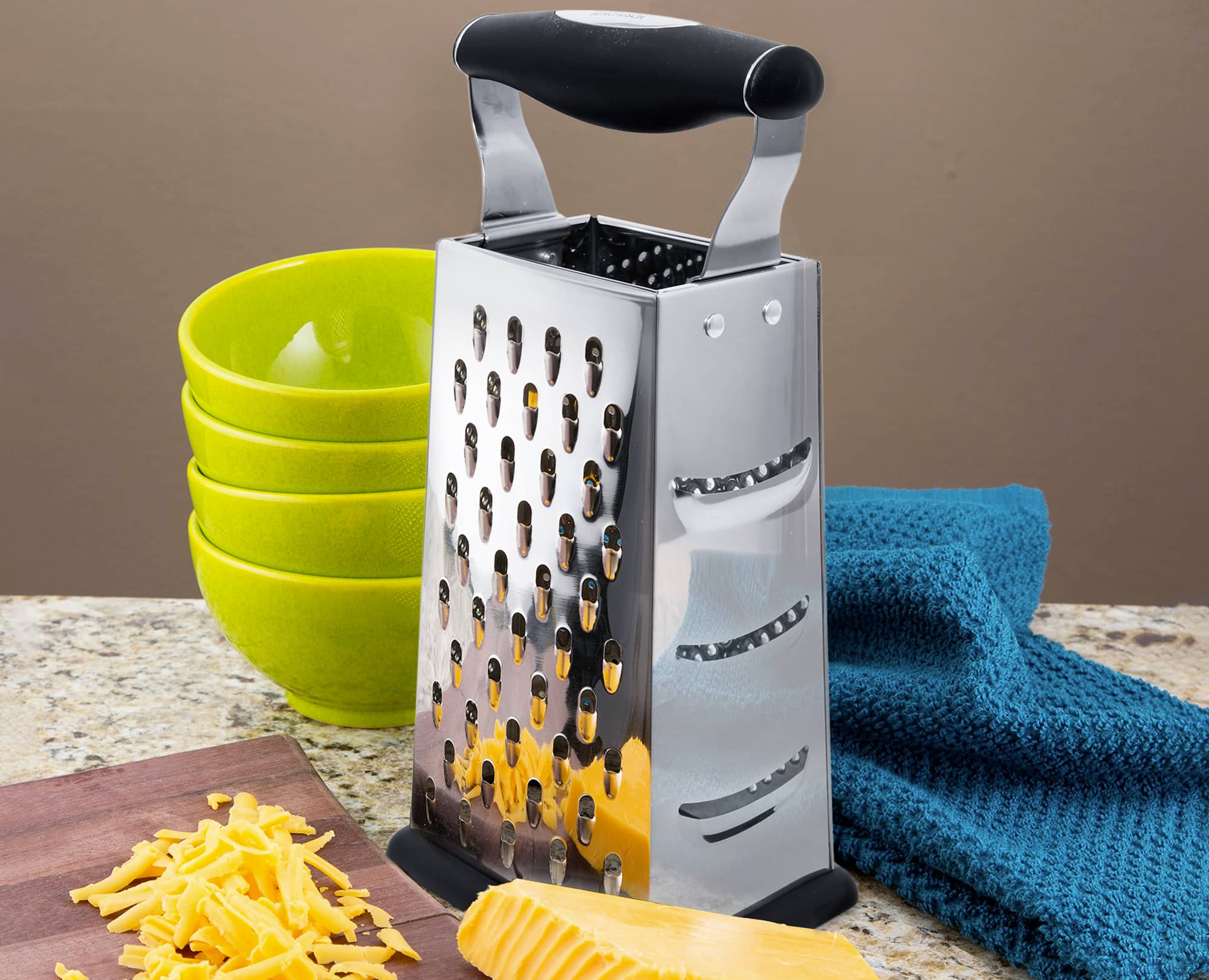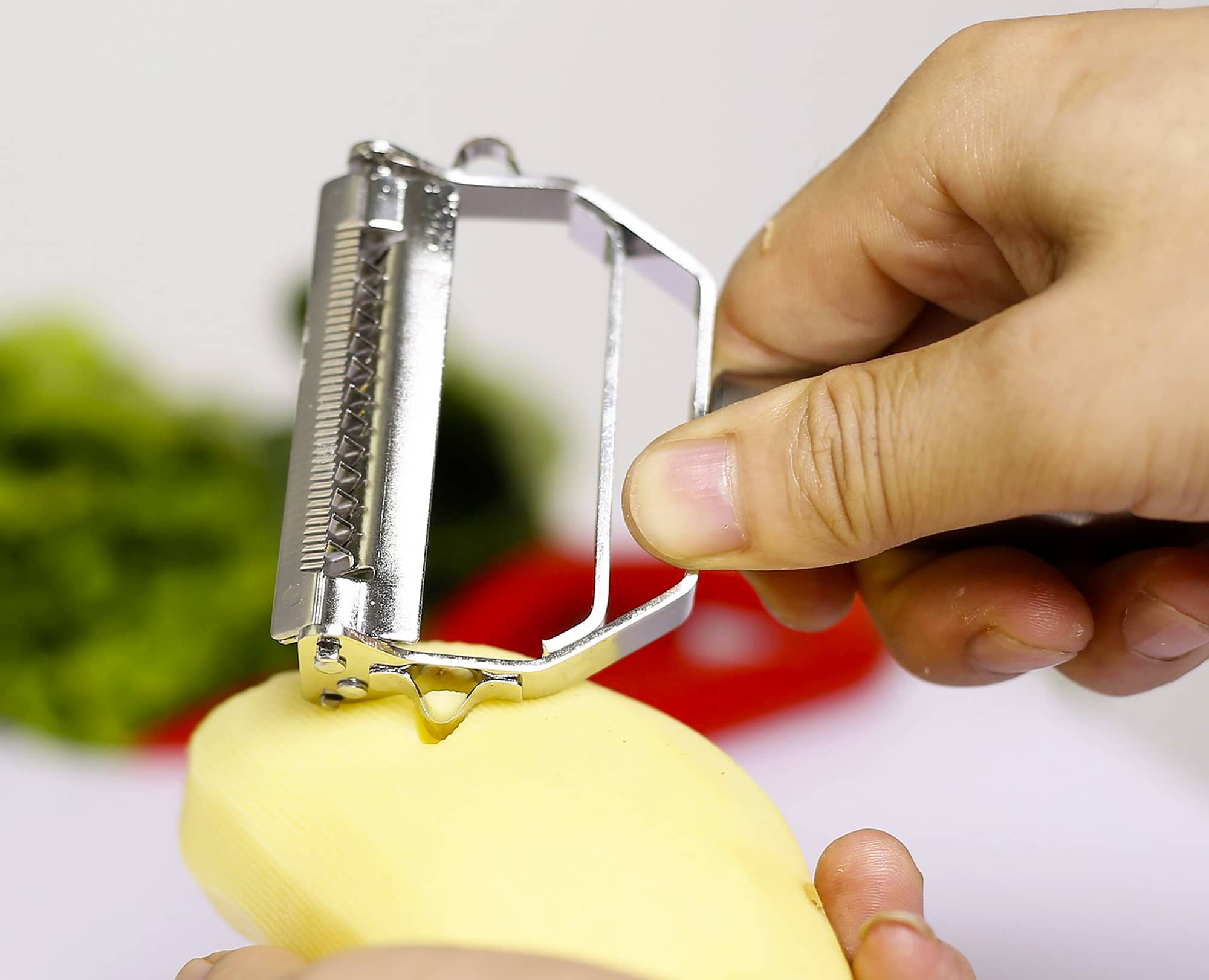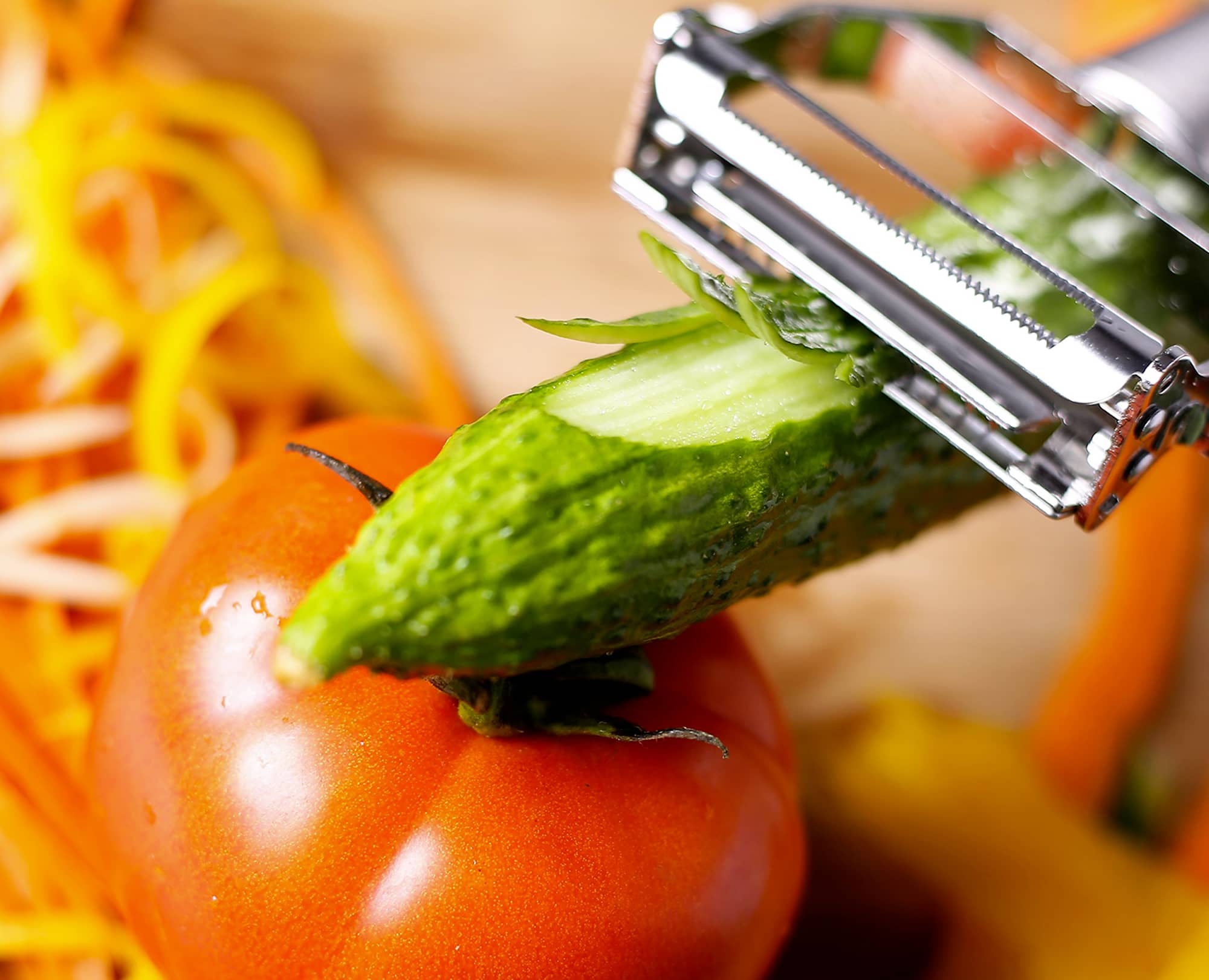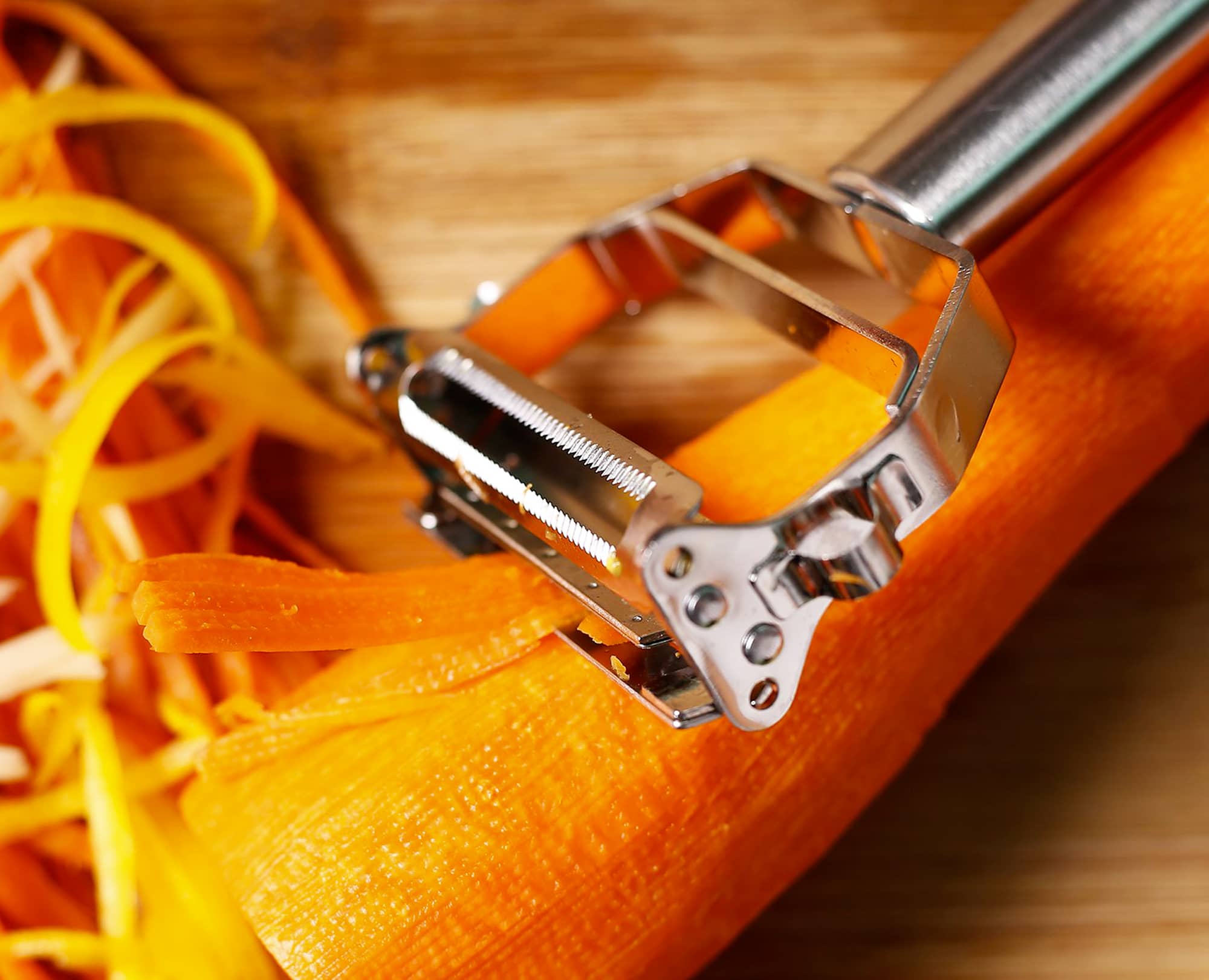 4 Sided Grater Box & Peeler Set
Don't want to waste your precious time and effort preparing delicious dishes? Benchusch proud to bring our 4 Sides Grater Box & Peeler Set to you. Let's transform your boring cooking into an exciting event every day with Benchusch 4 Sides Grater Box & Peeler Set.
4 SIDE GRATER BOX: This item comes with 4 different grating options to speed up your cooking, and to tackle all shredding and grating tasks with a single tool. Large surface area and sharp blades efficiently cut your prep time in half.
Premium Quality and Durability:

 Razor-sharp blades made from premium stainless steel provide ultimate durability and precise cutting for all kinds of ingredients. You can easily grate hard cheese, chocolate, fresh nutmeg, parmesan, or julienne potato; zest lemon, coconut, ginger, cinnamon, and much more.

4 Unique Sides, Best 4 in 1 Grater:

 This one product can replace your coarse grater, medium grater, fine grater, zester and slicer to give you more space in your kitchen.

Any Kind of Foods:

 Works wonderfully on both soft and hard foods, like carrots or potatoes, soft cheese, almonds, etc.

Non-Slip Base and Ergonomic Handle:

Your grater stands steadily in place with the removable rubber base. The comfortable handle is wide and easy to hold allows you to grate everything safely and easily.
MAGIC DOUBLE-BLADE PEELER: One blade is used for peeling while the other blade is suitable for slicing or shredding into long and short strips. The sharpness of these blades produces precision peeling with ease from the most delicate fruits to the toughest cheese. Moreover, this peeler comes with a brush and protector cap for convenient cleanup and storage.
Ultra-Sharp Blades:

 Peeling & Cutting are easier than ever before; there will be no any difficulties even with the hard peel vegetables such as pumpkin. "Be-careful" cause it's really much sharp!

Durable Stainless Steel:

 Never worry about rust or stain and keep your peeler will long lasting.

Multi-function Design

: with Dual Peeling & Julienne Blades, you can quickly prep many delicious dishes. Moreover, garnish holes in both sides help you to decorate your meals or remove potato eyes much easily.

Clean & Safe Storage: 

with extra rubber cover & cleaning brush, your peeler is always clean & safe in the kitchen drawer.
► Includes: 
1* 4 Sides Grater Box

1* Magic Double-Blade Peeler

1* Cleaning Brush

1* Rubber Cover

1* Cover Box
4 Sides Grater Box
4 different grating options to prep for meals.
Ideal for hard cheese, chocolate, root vegetables, fresh nutmeg, and more.
Durable and razor-sharp stainless steel blades for grating & zesting.
Large surface area and sharp blades efficiently cut your prep time in half.
The ergonomic steady handle and a non-slip rubber base.
Magic Double-Blade Peeler
 Dual peeling & julienne blades
Stainless steel ultra-sharp blade
Sturdy and durable handle
Hanging & Garnish holes built-in
Extra rubber cover & cleaning brush 
• Cleaning it under running water and lightly scrub with a cleaning brush.
• Storing peeler with the protective cover when it is not in use.
• Keep away from children